The government has refused a committee recommendation to make it statutory for schools to develop a specific approach to sexual harassment among pupils, despite numerous MPs calling for it.
Following a report from the Women and Equalities Committee (WEC) which showed 29 per cent of 16- to 18-year-old girls had experienced unwanted sexual touching at school and 71 per cent of pupils that age regularly heard terms such as "slut" used towards girls, the government has published a response to the report's 14 recommendations.
Noting the "worrying picture" in schools, including "some very disturbing evidence about the sheer volume of sexually predatory and abusive behaviour experienced by young girls", the government said existing legislation on the issue within the Government Equalities Office (GEO) was "already strong" and would not be immediately changed.
Unions and girls' education groups have criticised the "missed opportunity" to make sex education compulsory within all schools, rather than just maintained secondary schools, following former education secretary Nicky Morgan ignoring the advice of four committees in February.
A spokesperson for Girlguiding, a charity which runs extra-curricular activities for girls, said: "We are among the girls and young women across the country who have been severely let down by the government's response today. Girls are being sexually harassed at school every day and this can have a devastating impact on their confidence and ability to flourish.
"Today's pledge to update the bullying guidance is good news but we are incredibly disappointed that again they have not taken the opportunity to make sex and relationships education [SRE] a statutory subject for all schools."
The government said it would review current bullying and safeguarding documents, acknowledging that "we may need to reconsider the specific focus the guidance gives on this issue".
It has promised to set up an advisory group – made up of head teachers, sexual violence sector specialists, the PSHE Association, unions and safeguarding specialists – to review the guidance and current support in place for schools.
The promise comes as Lord Nash, minister for schools, has separately said "the case for further action on PSHE and SRE delivery is actively under review."
disturbing evidence about the sheer volume of sexually predatory and abusive behaviour
Yet where the committee, which was chaired by Conservative MP Maria Miller (pictured), specifically recommends that the current statutory safeguarding guidance should "directly reference" sexual harassment and sexual violence, the government defended its implicit inclusion.
"]The guidance] included the requirement for school and college staff to be appropriately trained and also made clear the process for staff to raise any safeguarding concerns (which would include sexual harassment and sexual violence)."
The guidance is called Keeping Children Safe in Education (KCSIE), and was updated in 2015.
The government also refused a recommendation that schools should collect data in instances of sexual harassment and sexual violence, saying that it would "prefer that schools base their recording and monitoring of incidents on their own professional judgement".
It noted that when police were notified of instances of sexual offences in schools, new Home Office rules meant all such examples, including where pupils send each other indecent images, now had to be recorded.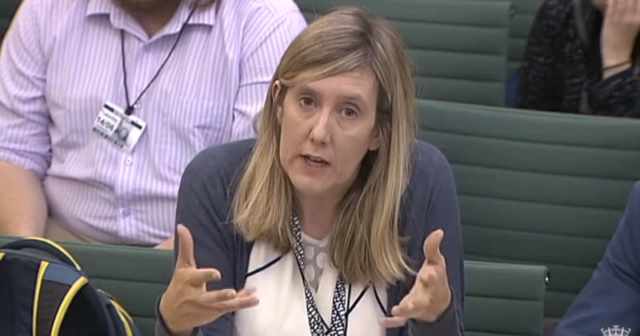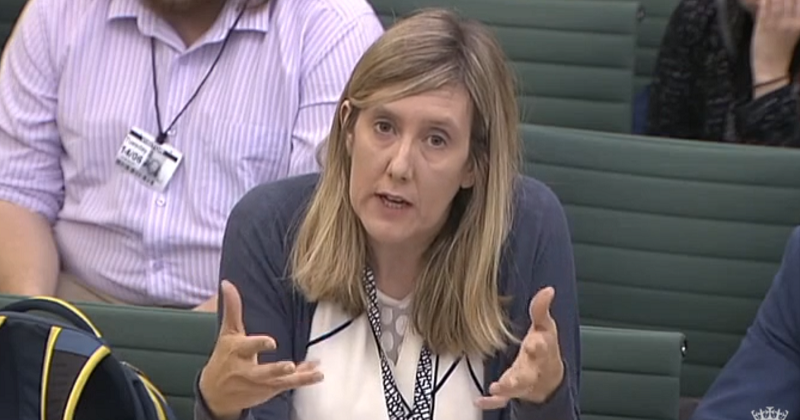 Rosamund McNeil, head of education and equal opportunities at teachers' union the National Union of Teachers (NUT), said the government's response had also not taken the report's eleventh recommendation on teacher training seriously enough.
"The government have also declined to ensure the inclusion of specific training on sexual harassment and sexual violence in Initial Teacher Training."
Teachers were given new resources from the PSHE Association as part of a campaign called Disrespect NoBody launched by the government earlier in the year, the response said.
The government did announce it would conduct further research on the "scale and scope" of sexual harassment in schools – looking both at abuse against female pupils and violent "hazing" or initiation techniques against male pupils, as well as how to involve young men in becoming "change agents" of gender equality.
Mary Bousted, general secretary for teachers' union the Association for Teachers and Lecturers (ATL), reiterated the need to make sex education compulsory, adding:
"If the government is finally taking this seriously, then we are pleased. This was an issue they dismissed when ATL members raised it at our annual conference in March.
"We welcome the government's intention to convene an advisory group to review existing DfE guidance, but schools need increased resources for pastoral care as well as training for all staff to ensure that children are supported."
A spokesperson for the DfE said: "Sexual assault of any kind is an offence and must always be reported to the police. Schools should be safe places and fortunately crime is rare but no young person should suffer harassment or violence.
"We think the right laws are in place to enable teachers to take swift action to deal with this sort of behaviour but we will work with schools on whether further support is needed for them to tackle it and promote a culture of tolerance in the classroom. Sex education is compulsory in all maintained secondary schools but we continue to look at how we can improve it further."