One of the country's largest exam boards has said schools can pay half of their fees now and the rest later after coming under pressure for increasing their prices.
As Schools Week revealed today, AQA has increased fees for some of its subjects across GCSE and A-level by about five per cent.
It meant an average size secondary with 200 year 11s taking nine GCSEs faced paying an extra £3,870.
Boards have said fees had to be published now so that schools could set subjects, but pledged to return any savings later once exact plans for their involvement for producing grades this year are known.
But the increases prompted backlash, with Geoff Barton general secretary at heads' union ASCL calling an increase in fees at such time "is ridiculous".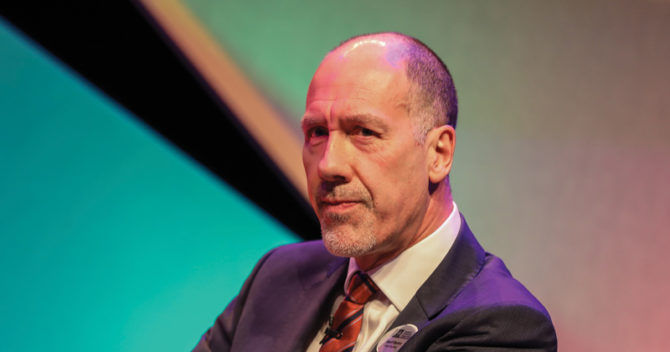 He said: "School and college leaders are furious about this issue and we would urge the exam boards to rethink this matter urgently."
In a turn of events today, AQA said they have listened to schools and colleges and they have made changes to how much schools need to pay now.
Mark Bedlow, AQA's chief operating officer, said: "We understand the financial pressures that schools and colleges are under – so, if they'd prefer, we'd be happy for them to pay 50 per cent of the published fees now and, when we know what our final costs are, we'll ask them for the difference."
Barton said this evening: "We're pleased to hear that AQA will be taking a more flexible approach to the payment of exam fees, and look forward to an ongoing dialogue as the arrangements for assessing qualifications develop over the course of the year."
Schools Week analysis showed that if the entry numbers for 16-year-olds are the same as last year's, from nine subjects alone, AQA – a not-for-profit organisation – could rake in an extra £4.17 million.
Exam boards returned just a quarter of fees for last year's cancelled exams, as Schools Week reported last week.
Meanwhile, OCR has since published its fees, which show about a 3 per cent increase in its prices.
A Mathematics GCSE with the board has risen from £41.75 to £43.00 – a rise of £1.25. Across nine GCSEs this could cost an additional £11.25 extra per pupil, and over a year-11 cohort of 200 pupils, about £2,250.
If entry rates are the same as last summer for these papers, OCR could make an additional £180,941.
Jill Duffy, OCR's chief executive, said the published fees are based on costs if exams were still going ahead as usual, but they will review the final costs involved in giving students grades and pass on any savings.
Duffy added: "We're committed to passing back savings from this summer in the form of a rebate to schools and colleges again, as we did in 2019-20. We fully appreciate that schools and colleges are facing challenging times.
"Schools will have to make entries soon so that their students receive grades this summer for the qualifications they have studied, although the work we will do will be different this year. We publish fees in advance to help schools and colleges manage budgets – it helps to have a fee for private learners for example – but our intention is to pass back the savings."
OCR's website adds that the fees include a "considerable package of resources and support for schools and colleges".