The government has named the nine organisations that will recruit and manage a new raft of cost-cutting consultants to help schools save money.
The Department for Education has confirmed today it is massively extending its 'schools resource management adviser' scheme – where consultants are sent into schools to help find savings – as first revealed by Schools Week in August.
It has also been announced today that nine firms have won contracts to recruit and manage at least 160 advisers.
The Cotswold Beacon Academy Trust, which has three schools in Gloucestershire, is the only academy trust to win a contract with the Education Skills and Funding Agency.
The other firms are the Institute of School Business Leadership (ISBL), North Yorkshire county council, Avec Partnership Ltd based in Darlington; Babcock Learning and Development Partnership LLP based in London; Education Performance Improvement Ltd based in Leicestershire; Herts for Learning in Hertfordshire; MLG Education Services Ltd based in Warwick and Schools' Choice based in Suffolk.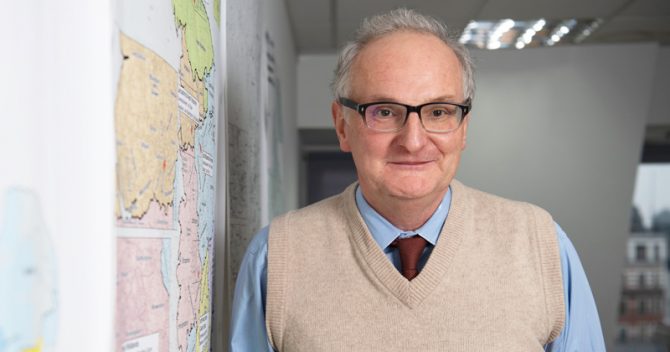 The government would not state how much money each firm was awarded.
In summer the DfE said it wanted to recruit at least 160 advisers over the course of between two and three years – and possibly as many as 250 advisers – following a trial of them in a small number of schools in January.
A pot of £2.3 million has been set aside for the advisers, who are meant to provide "impartial, expert business advice" on how heads can to make best use of revenue and capital resources.
It follows academies minister Lord Agnew last month saying at ISBL's annual conference, which is also involved in the scheme, that advisers identified potential savings of "more than £35 million" from 72 completed school and trust visits.
That's an average of nearly £500,000 savings per visit. Advisers are paid £400 a day. The DfE would not provide the evidence.
It also follows Agnew making comments at that conference which infuriated cash-strapped heads, to that effect he could bet them a "bottle of champagne" he could find savings in their school.
He also expressed concerns schools were not picking up on the government's cost-saving "national deals" tool.
He said today: "Excellent school resource management is vital in ensuring pupils receive the very best education possible.
This expansion in capacity will help and support significantly more schools and trusts
"It is clear from the success of the pilot that SRMAs will be valued partners for schools and trusts as they work to ensure they make the most of the resources available to them and are maximising investment in the classroom. I am therefore delighted to announce that this expansion in capacity will help and support significantly more schools and trusts."
The ESFA's site said today SRMAs need to be sector experts who have "demonstrable experience of helping schools and trusts make the best use of their capital and revenue resources".
They go through an induction and accreditation process run by ISBL, to ensure they have the "expertise and confidence to help schools and trusts make best use of their resources".
This includes the "techniques" of integrated curriculum and financial planning, it said.
Eileen Milner, chief executive at the ESFA, added the advisers had been "pivotal in helping schools reduce cost pressures" by reviewing staff deployment and making savings on agency supply staff and procurement.
"The extensive support of SRMAs […] will help schools to ensure they are directing their resources in the areas that will make the biggest difference to their pupils' education."