The Department for Education's Covid-19 helpline is unable to take any calls from school leaders due to technical issues – with just days to go before settings are due to reopen more widely.
The helpline was set up to help schools respond to the government's latest Covid-19 policies. It also connects leaders with the Public Health England advice service in the event of positive cases, but the DfE said this function is still working.
In its daily update to school leaders today, the department warned the helpline was "currently unable to take any calls due to a technical issue".
"We are working with our service provider to resolve the issue and hope to have the helpline back up and running as quickly as possible," the update said.
"If you require any information about coronavirus (Covid-19) and your education setting, please visit GOV.UK or try calling the helpline again later. We would like to apologise for any inconvenience that this may cause."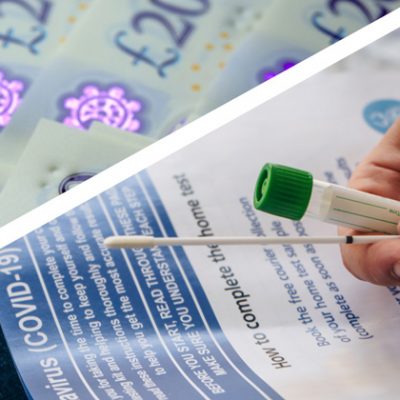 The update adds that any school which requires support with a positive case within their setting should "please continue to call the helpline and select option 1 to be transferred through to the PHE advice service".
Glitch comes just one week before reopenings
The technical problems come less than a week before schools are expected to begin welcoming back pupils.
Education leaders have spoken to Schools Week about the 'mammoth logistical task' they are facing in testing returning pupils.
From next Monday, secondary schools will be expected to carry out three on-site Covid tests of their pupils within the first fortnight, before switching to home-testing.
Pupils will be allowed to attend lessons as normal after their first negative result.
There will be no asymptomatic testing of primary pupils, but primary staff will continue with twice-weekly home testing. Staff in secondary schools will also switch to twice-weekly home testing.
Other new policies coming into force next week includes the recommendation that face coverings "should be worn in classrooms or during activities unless social distancing can be maintained" in secondary schools.
Face coverings were previously only mandatory for pupils and adults in indoor communal areas of secondary schools.
The Covid-19 helpline was initially set up last March after following confusion among headteachers about how to handle suspected or positive cases.
Update: As of Tuesday, March 2, the issues have been resolved.