Schools should not distribute Covid testing kits to members of their pupils' households, the Department for Education has said, following the announcement that families will now also qualify for free twice-weekly tests.
On Sunday, the Department of Health and Social Care (DHSC) announced that households with children of school-age will get free equipment to test themselves at home "to help find more Covid-19 cases and break chains of transmission" as pupils return to school from March 8.
The free rapid-result lateral flow test kits will also be offered to those in pupils' childcare and support bubbles. The tests are supposed to be available for families to collect from today.
However, in an email update sent to schools leaders today, and seen by Schools Week, the DfE warns that schools "should not give test kits to parents, carers or household members and should not order more test kits for this purpose". Deliveries of more equipment to aid schools with their back-to-school testing efforts started last week.
Instead, families should access tests via their own employers if they offer staff testing, by attending a local test site, by collecting testing kits from a local site or by ordering them online, the DfE said.
Letters with "advice on where to access testing" will be "made available for schools to share with parents and staff shortly", the DfE added.
As with the tests for pupils, testing of family members is encouraged, but not mandatory.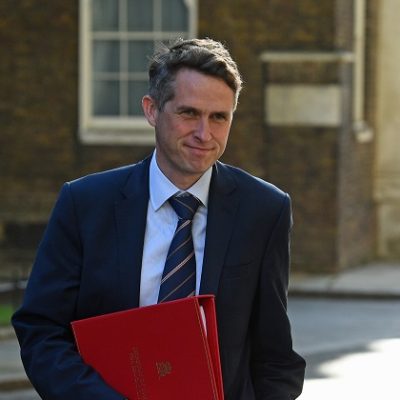 Those who test positive will require a secondary PCR test to confirm the result.
Twice-weekly home testing kits, which are already being offered to in-school staff, will also be offered to adults working in the wider school community, including bus drivers and after school club leaders, the DfE has confirmed.
Test will provide 'another layer of reassurance'
Education secretary Gavin Williamson said testing family members of pupils will "provide yet another layer of reassurance to parents and education staff that schools are as safe as possible."
Yvonne Doyle, medical director at Public Health England, said she would "encourage all eligible households to take up the offer of twice weekly rapid testing – it's quick and painless and could help save lives."
Schools are set to reopen more widely from March 8 with increased asymptomatic testing measures introduced to facilitate the return.
Secondary schools will be expected to carry out three on-site Covid tests of their pupils within the first fortnight, before switching to home-testing – with pupils allowed to attend lesson after their first negative result.
Meanwhile there will be no testing of primary schools but primary staff will continue with twice-weekly home testing. Staff in secondary schools will also switch to twice-weekly home testing.