The government will tell local authorities not to ask for regular data updates from their schools in a pledge to reduce the burden on staff, as it accepts most recommendations from a new workload report.
However the Department for Education has stopped short of telling academy trusts not to ask for attainment data updates from all their schools, even when they're not failing, as also recommended by the Making data work report published today.
Education secretary Damian Hinds has also promised new guidance on teacher appraisals so they are not solely data-focused.
We will support schools to cut out unnecessary work and help staff devote their energies to teaching
Commissioned by Hinds earlier this year, the report from the workload advisory group led by UCL professor of education Becky Allen has also prompted the government and other organisations to write a letter to school leaders.
They pledge their support to schools "cutting out unnecessary work and helping staff devote their energies to teaching."
It is signed by Hinds, Ofsted boss Amanda Spielman, Geoff Barton, general secretary of the Association of School and College Leaders, Leora Cruddas, chief executive of the Confederation of School Trusts, Paul Whiteman, general secretary of the NAHT and Emma Knights, chief executive of the National Governance Association,.
The letter also cited previous DfE surveys which show classroom teachers spend more than half their working week on non-teaching tasks.
It comes as a report from the National Foundation for Educational Research last week found teachers have the lowest satisfaction with their leisure time compared with police officers and nurses.
Schools Week has the government's responses to the report:
1. Fewer regular data drops for LAs and government
The DfE has pledged never to ask schools to send attainment data to their officials – except for national test data – unless they are failing or at risk of failure.
When these updates are required, they should be in the school's existing format so the school doesn't spend time re-working them. These two points are now included in the DfE's 'principles for a clear and simple accountability system' document online.
The report also said the government should tell academy trusts and local authorities not to expect these updates. Geoff Barton, general secretary of the Association of School and College Leaders, told Schools Week some trusts expect attainment data updates from their schools every six weeks or so.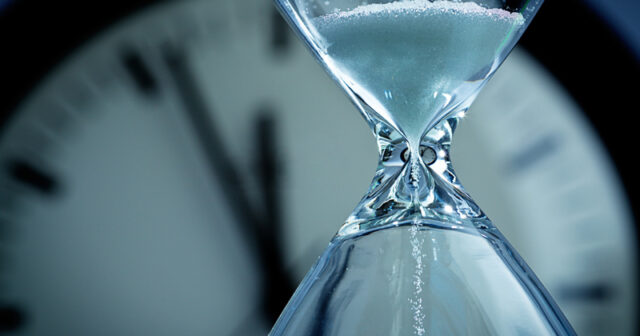 However the government has only promised to "communicate this expectation to local authorities."
It makes no mention of doing the same with trusts.
The government also said it's creating a 'Send data to the DfE' service, previously called Data Exchange, which will automatically send the department data from school management information systems, so as to save staff time.
2. Research into whether schools need a 'data collection tool'
The DfE will research whether schools might benefit from "a tool or checklist on effective data use" between now and spring next year. The report said the government should find out whether this would be helpful for schools.
If there is a need for this, the DfE will commission experts to produce the tool and publish it in the workload reduction toolkit next year.
3. New guidance on logging pupil behaviour
Hinds has promised new guidance in the government's 'workload reduction school kit' about logging pupil behaviour.
It follows the report warning against "burdensome" processes for logging pupil behaviour incidents. Teachers shouldn't have to write extensive descriptions or select from a long list of unmemorable behaviour codes.
Instead there should be straightforward data entry of behaviour using simple codes. This should take place during the school day, not during teachers' lunch or break times.
4. DfE will tell trustees and LAs not to use predictions data to hold schools to account
The government has promised to commission research into the impact of target-setting in schools, following the report warning targets and predictions put extra burdens on staff.
The DfE will also tell trusts and LAs they "shouldn't request target and predictions data to hold schools to account."
Trusts and LAs shouldn't request target and predictions data to hold schools to account
Where this is required to offer more support, the data shouldn't have to be in a different format to the one the school uses.
Hinds has pledged that schools should not have to re-package their own data reports into new formats at any time.
5. New research on the impact of reporting pupil premium
The DfE should speak to schools about the burden of current reporting requirements for pupil premium and primary PE and sport premium spend, said the report.
The government has promised to research this issue this term, and will publish actions to tackle any problems in spring next year.
6. Performance management guidance will be updated so teachers aren't judged solely on data
The government agreed to update its performance management guidance to reflect the fact teachers shouldn't be judged on data for a single group of pupils.
Performance management shouldn't be based solely on the assessment data for a single group of pupils
Hinds also pledged new guidance on how to conduct teacher appraisals to ensure it doesn't solely focus on class data and target-setting.
However the DfE added a caveat in its response. It argued that "strengthening the link between performance and pay is fundamental, so high-performing teachers are rewarded properly".
7.  New governance training on workload
The DfE has promised to include "myth busting" messages for governors in the teacher workload toolkit and the governance handbook, to undo misconceptions of what is required by the DfE or Ofsted around data collection.
It is also designing a "new governance training offer" with a focus on reducing teacher workload, and making sure all governors get this training.