Senior officials from the Department for Education were grilled by MPs this morning about the government's response to the Covid-19 pandemic.
DfE permanent secretary Susan Acland-Hood, Covid response director Mike Pettifer and director general for early years and school groups, appeared in front of the public accounts committee.
Here's what we learned.
1. DfE won't do its own Covid response review
Acland-Hood said, looking back on its Covid response, there are things the department "might have done differently".
But asked by committee chair Meg Hillier whether she was planning a review at DfE-level which could be shared more widely, Acland-Hood said: "No….I mean, we'll certainly do work as a department but I want to do that in a way that is well integrated with what's happening across Whitehall."
The senior official instead said she was keen to look at lessons learned "in concert with the work that's going on across government".
2. January closure 'made things difficult'
The officials were asked about several examples of last-minute decisions in relation to schools, and in particular the decision to close them to most pupils after just one day back for primaries in January.
Acland-Hood said her department had "struggled" with "circumstances where the notice available was just short for everybody".
She added that January was a "good example" of a moment "when the situation changed so very rapidly that it was very difficult for us to give the kind of notice we would like".
"I completely understand and accept how difficult it was for school leaders in January because, again, I completely understand that we said one thing and then another.
"But the state of alert was increased on that Monday morning."
3. Laptop distribution slowed because 'gap' was filled
The Department for Education has still not distributed all of the 1.3 million laptops and devices promised to disadvantaged children since the pandemic began.
Schools Week revealed earlier this month how distribution increased as date for wider school reopenings approach, but then slowed down.
Acland-Hood said today the DfE had now distributed 1.26 million of the 1.3 million, and that schools were now "effectively saying they've now got enough devices in school to reflect their number of free school meals children, so effectively we've filled that gap".
However, she said schools that were short could still order. "They can absolutely get more now. I think the challenge was getting them all out as fast as we would have liked to."
4. Tutor pay will be part of NTP 'due diligence'
The National Tutoring Programme recently came under fire following revelations in the Guardian that Third Space Learning, one of the programme's tuition partners, had employed tutors in Sri Lanka as young as 17 with guaranteed minimum pay as low as £1.57 an hour.
Labour MP Olivia Blake asked for assurances that the provider chosen to run the programme in its second year and any subcontractors would pay "adequate wages".
McCully said this would be "a key part of both the due diligence that we would expect currently happens under the current provision, and will be a key part of the due diligence we will expect for all tuition partners within the framework arranges for the new provider".
He also said growing tutoring workforce capacity was "a big task", which could involve "increasing activities to bring in, for instance, teaching assistants to improve their capacity and their skills", as well as teachers "who have left the profession".
5. No need for tougher commercial negotiation
MPs raised concerns about the value for money achieved by the department with the laptops scheme, free school meals voucher programme and the National Tutoring Programme.
Sir Geoffrey Clifton-Brown, a Conservative member of the committee, asked if the DfE needed a "stronger commercial negotiating team", but Acland-Hood said: "I'm not sure I do accept that.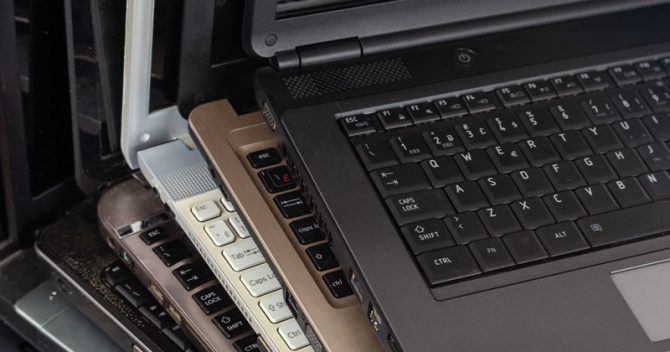 "We're quite pleased with the value for money that we got from the programme."
6. Ofsted announcement in 'matter of days'
Chief inspector Amanda Spielman confirmed last week that full inspections will not resume this academic year, with plans for a "sensible and proportionate next step" as part of its phased return in the summer term.
Schools Week revealed on Friday that Ofsted will conduct some inspections to assess whether its framework needs to be tweaked ahead of a return to graded inspections.
Acland-Hood told MPs this morning that there "should be an announcement on what's happening next on Ofsted inspection very shortly. In a matter of days."
7. SEND review pushed back to June
The government has been working on a review of education for children with special educational needs and disabilities since September 2019.
Last year, education secretary Gavin Williamson admitted the review would report later than hoped, but that it would come in "the early part of next year".
During today's hearing Acland-Hood said children's minister Vicky Ford had "just confirmed in a public stakeholder group that we'll be publishing the green paper towards the end of June".