Ofsted will conduct "full" on-site inspections at about 25 schools over the next fortnight to assess whether its framework needs to be tweaked ahead of a return to graded inspections in September.
Amanda Spielman, the chief inspector, revealed this week that full inspections would not return until the new academic year. The watchdog will instead shortly announce plans for a "sensible and proportionate next step" as part of its phased return during the summer term.
It will use pilots to examine how it can reintroduce the inspection framework during the pandemic, including how it inspects in line with safety measures.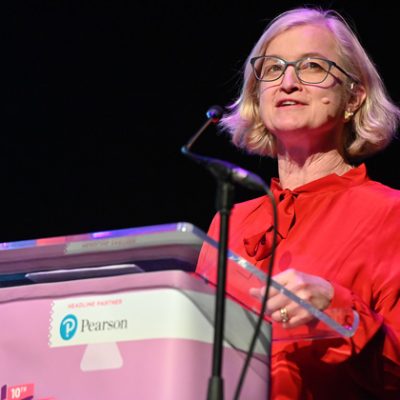 Ofsted will also use the trial to look at whether it needs to tweak the framework to reflect changes over pupil attendance and the lack of exams data.
The findings will inform the full inspection return, and summer plans, with discussions with the government ongoing.
Spielman said this week: "We need to make sure it's [the return of inspections] shaped in a way that makes sure we're really listening to people and understanding the context and the challenges they have at the moment and are facing for the future."
Ofsted pilots to be 'optional'
The pilots are optional, with some schools being approached and others volunteering to take part. They will run over the next two weeks and will not result in a published report or grade for schools.
Overall findings will also not be published as part of a wider report, but are expected to inform small updates to the Ofsted handbook and be used for internal training.
Spielman batted away criticism over the return of inspections, telling school leaders the education inspection framework (EIF) was "definitely fit for purpose".
Speaking at the Association of School and College Leaders (ASCL) virtual conference on Wednesday, she added the "principles on which the EIF was built still very much stand", as it focuses more on curriculum and has "less emphasis on measured results".
But she admitted flexibility and transitional arrangements will be needed when inspections return.
"What we're discussing is a sensible and proportionate next step before returning to our normal inspection programme in the autumn."
Ofsted has been conducting remote monitoring inspections of schools graded 'inadequate' or 'requires improvement' since January 25, after ditching plans to conduct inspections in person.