Ministers have said they are considering rolling out schemes trialled in their 12 "opportunity areas" more widely, including a programme offering eye tests to reception pupils and a wellbeing programme.
Michelle Donelan, the universities minister, who is also responsible for the opportunity areas programme, has written to education committee chair Robert Halfon with an update on the policy.
It comes after a 2019 report by the committee questioned the effectiveness of the programme, highlighting concerns over its independence, value for money and a lack of joined-up working.
Introduced in 2017, opportunity areas are 12 social mobility "coldspots" that have so far split £100 million in funding. The areas are West Somerset, Norwich, Blackpool, North Yorkshire Coast, Derby, Oldham, Bradford, Doncaster, Fenland and East Cambridgeshire, Hastings, Ipswich and Stoke-on-Trent.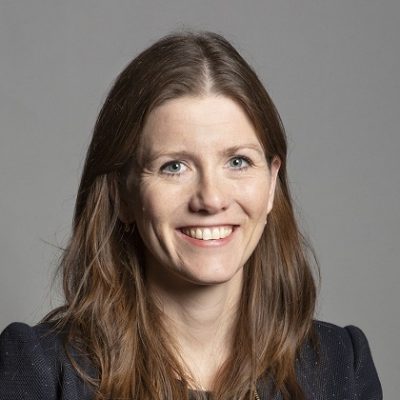 Each area uses the funding to pay for initiatives to improve the quality of teaching, support for the early years and improved engagement with education. The aim is they then share learning from various projects with areas facing similar challenges.
One such project is the "glasses in classes" scheme, which is being trialled across 100 schools in Bradford in a £1 million scheme run by the Education Endowment Foundation.
Under the scheme, all reception pupils receive an eye test, the results of which are then shared with parents.
Perceived reading problems were actually eyesight issues
Donelan said the DfE's data found that 2,500 children in Bradford "do not get the glasses they need, and that schools are unaware of their uncorrected eyesight issues".
"In many cases, children were perceived to have problems with reading – provoking the wrong, expensive, educational response – rather than a problem with eyesight."
The DfE is still waiting for the externally verified results from the trial, but Donelan said the department already knew there had been year-on-year progress.
She added: "At the start of the programme, pupils were 9 percentage points behind the national average in reading at KS2. That gap narrowed to 4ppts in 2018 and 2ppts in 2019."
Donelan said she hoped to expand the programme to five more areas in the "coming months", reaching 1,000 more pupils. If successful, it will be rolled out "more widely".
Wellbeing programme could see wider rollout
Another scheme tipped for wider rollout is University College London's Supporting Wellbeing and Emotional Resilience through Learning, or SWERL programme. The DfE is currently supporting 36 schools in Ipswich to implement the programme, which aims to improve engagement and attendance by helping schools to audit their approach and develop "bespoke improvement plans".
"We are now offering this to all schools in Felixstowe as part of our twinning work, again with an eye to wider roll-out," Donelan said.
The opportunity areas twinning project was announced by ministers last year. It has seen £1 million of OA funding used to help the existing 12 areas roll out their approaches to other places.
Other examples include a rollout of work in Norwich to improve speech and language in the early years to Breckland and Great Yarmouth. Work on careers advice in Blackpool is now being shared "across Lancashire".
National rollout of autism scheme on the cards
Ministers are also considering a national roll-out of work going on in Bradford to use early years results to "support swift identification across neurodevelopmental areas, including autistic spectrum disorders".
Donelan said that after a successful trial in 10 schools, the government is "expanding this trial to 100 schools and we hope to extend in to 6 more areas in 2021-22, in close partnership with the Department of Health & Social Care and NHS England".
"Again, as we become increasingly confident in helping local areas to adopt effective operational implementation, we have national roll-out in view."
The DfE was approached for further details of the rollouts of the schemes.