A beleagured academy which teaches pupils by "stage, not age" has been put into special measures by Ofsted, after inspectors were left unimpressed by the model.
The report, which is particularly critical of the school's curriculum model, will be a fresh blow to the trust on the back of a string of difficulties.
Two years ago, a government investigation found breaches in safeguarding, pay processes and bullying at Cuckoo Hall Academies Trust.
Now this July, Cuckoo Hall primary school in north London, the first school in the trust, was rated 'inadequate', three years after it received a 'good' judgment.
Three years ago, the trust chair suspended the executive head and school headteacher along with one of the trust's directors after an investigation into allegations of "gross misconduct".
The chair was then removed in December 2014, prompting the trust's director to tell Schools Week about the investigation's "false" allegations.
The trust was then subjected to a damning report from the Education and Funding Agency in February 2015, regarding a series of allegations including safeguarding, bullying and SATs results. Some of these were upheld, including one that found some staff had started at the school without DBS checks, as well as a family member appointed to a senior post in the trust, and evidence that some bullying processes were not followed.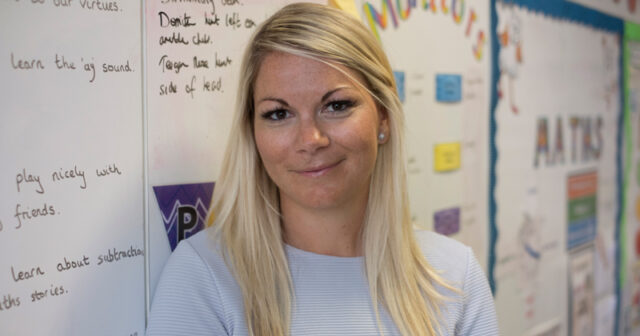 In the same month, the trust was also hit with a financial notice.
It was however eventually cleared by the Standards and Testing Agency over allegations of inaccuracies in its SATs results.
Now the new Ofsted report has attacked the school's approach to the curriculum, which teaches pupils according to their ability rather than age group.
The school's "stage, not age" model places pupils from different year groups in classes selected for ability in reading, writing and mathematics, but inspectors insisted this "does not meet pupil needs".
Pupils who leave the school at the end of key stage 2 "are not prepared well for the next stage of their education", Ofsted found, and progress in reading and mathematics is in the bottom 10 per cent of all pupils nationally.
Ofsted has recently launched a nationwide focus on school curriculums, and its director of education Sean Harford has asked schools to present clear evidence about why they choose certain types of curriculums, and to demonstrate their outcomes.
Teachers have an inaccurate view of the quality of teaching
Teaching assistants at Cuckoo Hall are left to teach literacy and numeracy to "large groups of children", while full-time teachers have an "inaccurate view" of the quality of teaching, the report found.
Meanwhile funding for pupils with special educational needs is "not spent well" and provision is not good enough.
However, inspectors noted that the personal development, behaviour and welfare of pupils was good, and said that acting headteacher Florinda Shamolli had created a "positive" atmosphere.
The Cuckoo Hall academies trust runs five schools in London.
Save