In the first months of 1985, EastEnders started, Gorbachev was elected, and Band Aid spent five weeks at No 1 with Do They Know It's Christmas?
It was also the year that Emma Breckenridge, headteacher of two outstanding primary schools in north London, was born.
If your first thought is that superheads are getting younger and that you are getting much older, then spare a thought for how Sir Steve Lancashire – head of the vast Reach2 academy chain – must feel. He taught Breckenridge when she was in year 4.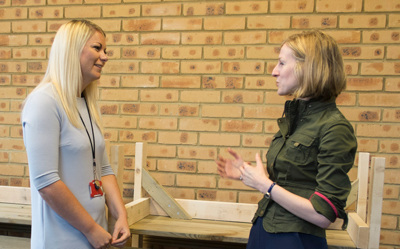 "Being taught by him was a laugh a minute," she says, as we hide from a gigantic thunderstorm in her airy office at Kingfisher Hall free school in Enfield. "He's a funny guy anyway and I love maths, but he made maths so fun. Everything was game-based, it always felt like we were playing. There was a lot of competition in his classrooms, it was always 'let's do it against the time!' It was paced, it was energy… it was goldfish as pets. All the little things that make schools brilliant happened in that classroom."
Matched-ability teaching works here. I won't be changing it
The answer reveals Breckenridge's characteristic enthusiasm – and her love of lists. Listening to her talk is like being repeatedly punched with affection.
The Cuckoo Hall academy trust in which she works has had difficult times. Served with a financial notice last year, it had been investigated by the Education Funding Agency for allegations of bullying and staff harassment. Some processes were found not to have been followed at one school in the trust (not the ones Breckenridge leads), although the bullying allegations were deemed unfounded.
Amid these difficulties, both Kingfisher Hall and Enfield Heights gained an outstanding rating from Ofsted. The latter is particularly significant as it was a takeover from CfBT academy trust who relinquished the free school after it received a requires improvement rating in 2014.
"For Enfield Heights, the turnaround was about bringing in an almost entire new team to a very small school community who were very, very close and making them believe in us through results. We could stand there and say, 'Oh, we're great – look at me, I'm from down the road and I've been a deputy and we got an outstanding Ofsted, I'm marvellous.'
"But people don't believe that. People want to see lots of time on the playground. Lots of time investing in people. Being in the classrooms myself. I'm a firm believer that if you go into a new school, get into the classrooms. Don't take someone else's word for it, go in, see with your own eyes.
"Having that pace, that vision, that very clear direction, they all come with challenges along the way, but keeping your head high and remembering why you're there is what keeps you on track."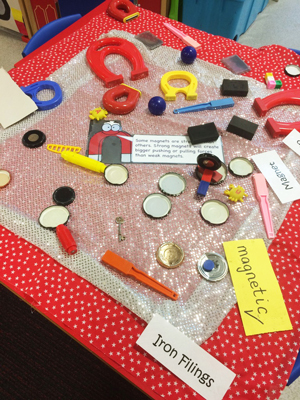 That phrase "remembering why you're there" is repeated often in the hours I spend at Kingfisher Hall. It's a new building, beautifully designed, split across two levels, and Breckenridge is clear about the purpose behind every flooring choice, every wall position, every window. "We chose to have the classroom windows only overlooking green spaces because many of our pupils don't have a garden," she says.
Her journey to becoming a teacher began at the University of Leeds, where she studied education and social policy. Inspired by her mother who worked as an advocate for children's charities, she didn't do a teaching undergraduate degree as she wanted to keep "the door open". But the more she learned about education, the more she felt it was for her.
She completed her PGCE at Leeds with two school placements: one in an "upper-class" village school and other in a tough school in Dewsbury. "It was hard, but I loved every minute of it, because even on the nights you go home crying and thinking you can't do it anymore, you know you are making a difference."
Moving back to London to be near her family, she took her first job at Cuckoo Hall school, which later became Cuckoo Hall academy. After five years of teaching she applied to become a senior leader at Kingfisher which Cuckoo Hall, now an academy trust, was opening as a free school. Rising to deputy, she then went to Enfield Heights, and now oversees both.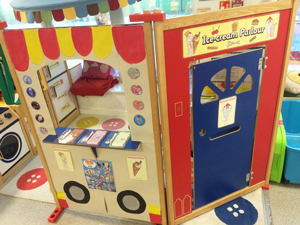 She credits her background in dance and drama with giving her "natural" performance skills, which are helpful, though not necessary, in the classroom. "You don't have to be a performer to be a great teacher – we've got many teachers that are not showy and dancing around – but I can't resist it … at Christmas, year 3 were preparing for their performance and I went and poked my nose in, until the teachers told me to get out of the way."
What was she doing? "Giving the sheep some guidance on how to be more sheep-like," she says, doing a fairly good sheep impressions as she says it.
Controversially, the school uses "matched-ability teaching". It's a phrase Breckenridge uses a number of times and is something the rest of us would recognise as "setting".
Under the model, pupils are assessed each half term and then grouped for maths and English, depending on their current ability. Pupils from across the year groups are pooled: older ones sitting with younger ones as needed. As the school fills to capacity the plan is to have children from across all year groups to continue blending.
Breckenridge insists the model works well. "It means that progress is rapid, achievement is excellent, children get more one-to-one assistance, they get more time, targets are sharper and learning more focused."
It also works for teachers, she says, as it means they get an opportunity to teach across age ranges, and can deliver to top sets in the subjects they feel most comfortable with.
The idea that 11-year-olds sit with 5-year-olds is controversial, with many secondary schools now eschewing setting even within year groups. But Breckenridge is nonchalant: "For us, in this area and in the school I work in, it's an approach that really, really works and it has been validated by Ofsted. So I won't be changing to have 30 children of the same age in the classroom for maths and English, because I don't think these children will succeed in the same way as they do at the moment."
She exhales and looks ready for the next question. This is the end of that conversation.
With decades in the sector stretching ahead, her future possibilities are clearly huge. She has considered becoming a trust chief executive one day, and laughs when the role of Ofsted chief is mentioned: would she go for it when an opening rolls around again in five years' time?
"Never say never to anything," she says, "I'm not one to turn down opportunities if they are the right thing for me to do at the time and if I am the right person for it. If it wasn't in the best interests of a trust for me to be CEO, I wouldn't do it. If it was, then absolutely, I would step up because that's my nature.
"With Ofsted, if it was the right thing for me at that point in my life, I wouldn't say no. I love being in schools and having children around me. Being able to step into an early years' classroom on a bad day is… wonderful. Within five minutes you can turn a day upside down and you can remember why you're here."
A month after Breckenridge was born, Whitney Houston released a song with the first line "I believe the children are our future". It's worth remembering that those children become headteachers quicker than we might expect.
---
It's a personal thing
What is your favourite book?
Adult book? Corny, but Pride and Prejudice;
I can spend a lazy Sunday watching the
BBC version, all nine hours of it! It's feelgood. If it were a children's book, I love the
Lemony Snicket collection. I've had many
a happy hour grossing out year 3 children with those books.
If you could live in any historical period, when would it be?
The Stone Age. Just because it was a simple life, wasn't it? Lots of meat. And plants.
Can you describe a phone call that changed your life?
When I was at university the phone call from my brother to say that he and his partner were having a baby. They now have two. I am an auntie to two marvellous girls and they have enhanced our whole family.
Where is your favourite place to go on holiday?
I have just come back from my mum and dad's timeshare in Antigua. We were all there last week. It was lovely. Being there on the beach, no distractions, quality family time. Rest. Good food. Early nights. Love it.
What is the best career advice you ever received?
Don't take things personally. And keep smiling. You have to remember why you are here – it will make you smile.