Schools are offering up their sites to be used as vaccination centres as they face being closed to the majority of pupils for the foreseeable future, with one head declaring: "We have hundreds of thousands of square feet of schools empty right now, let's use them."
The idea has received backing from school leaders and councils alike who say the spring closure of schools presents a "real opportunity" to help the national fight against Covid-19.
Stephen Mitchell, chief executive of the Oak Multi Academy Trust in Leicestershire, told Schools Week he has contacted his local NHS trust to propose the trust's five school sites be used as vaccine centres.
We've got taxpayer funded buildings which could be used and should be used
He explained that subject to the "logistics of keeping provision open for key worker and vulnerable children", the trust is "very happy to help establish vaccine centres in the heart of the communities we serve".
Mitchell said that while schools do not have extra capacity in staffing to help administer vaccines, "there is a lot of capacity in their estates" and he is hoping to "turn over the availability of our sites" to experts who could run vaccination services.
The government has ordered 100 million doses of the Oxford-AstraZeneca coronavirus vaccine, following the deployment of the Pfizer vaccine last year.
The Oxford vaccine, which has been rolled out since Monday, is easier to distribute and can be stored in a normal fridge – in contrast to its Pfizer counterpart which must be stored at -70C.
Matthew Clements-Wheeler, chair of Kenilworth Multi-Academy Trust (KMAT) and former chair of the Institute of School Business Leadership (ISBL), said it would be "wonderful to see school buildings used in this way".
Earlier this week secondary schools and colleges began receiving necessary PPE and swab collection kits to carry out lateral flow testing for pupils and staff.
Clements-Wheeler explained the steps taken by schools to prepare for this testing would lend itself to those needed for a vaccine centre.
He said schools had identified spaces which were "safe for medical procedures" and have "easily wipeable" hard floors. The identified space will also allow for both "appropriate circulation and social distancing" and would be able to handle large numbers of people passing through.
"We've got taxpayer funded buildings which could be used and should be used", Clements-Wheeler added.
On Monday, think tank The Adam Smith Institute published a paper which stated use of public venues such as school gyms would speed up the deployment of the vaccine.
However Clements-Wheeler, warned that such a scheme would only work if "there is enough clinical staff" and that due to their often smaller size, primary schools may not be suitable.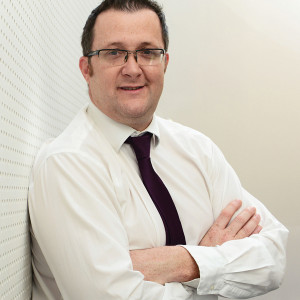 Elsewhere Vic Goddard, co-headteacher of Passmores Academy in Harlow, has also offered use of the school's gym to aid the rollout of the vaccine and received support from Harlow Council in getting the idea off the ground.
He said schools could provide "secure, clean buildings", and that most have "sizeable car parks" and established one-way systems which would allow people to receive the vaccine in a safe and efficient manner.
Goddard added: "Schools tend to have communities around them – which means direct walking distance for people."
It could offer a potential solution to patchy coverage, with reports that one in four people live in an area without a vaccination centres.
"We have hundreds of thousands of square feet of schools empty right now, let's use them. They're community facilities, let's use them for the benefit of the community", the headteacher added.
Mark Ingall, leader of Harlow Council, said it would "fully support the use of empty school buildings for community benefit while the schools are shut".
"I think we would need government approval and government support with personnel to run the centres but it strikes me as a real opportunity".
On Monday evening, Boris Johnson announced schools would move to remote learning for all but vulnerable pupils and children of key workers.
Robert Halfon, chair of the education select committee, yesterday told Schools Week should use the period of school closures to vaccinate teachers, adding: "As soon as teachers and support staff are vaccinated, we can open schools again."