Ofqual's new interim chief has said replacing exams is "not straightforward", in a sobering statement this morning warning the sector of potentially more disruption and suggesting a plan is yet to be fully worked out.
Simon Lebus, former Cambridge Assessment group chief executive, urged students to continue to engage "as fully as you can" in education ahead of a decision on what will replace exams this summer.
The Department for Education confirmed in a press release last night that they will not be asking students to sit their GCSE and A-levels this year.
Education secretary Gavin Williamson is expected to announce the next steps on the "process" to put in place alternative arrangements for exams in the House of Commons this afternoon.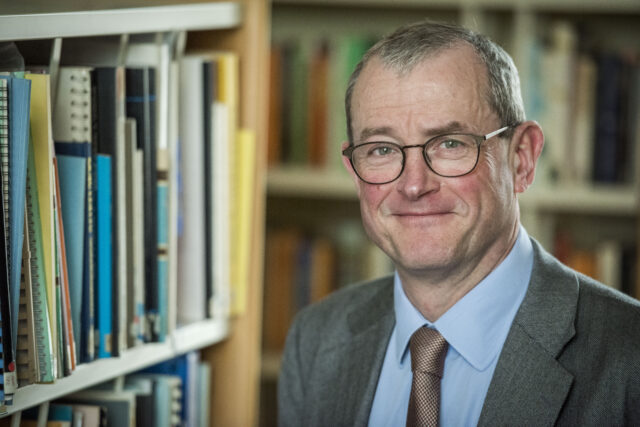 But Lebus, who only took over from his predecessor Dame Glenys Stacey on Friday, said: "The way ahead is not straightforward: exams and standardised assessments are the fairest way of determining what a student knows and can do.
"We need to consider a wide range of qualifications – from A levels and GCSEs to many different vocational and technical qualifications – and the solution won't be the same for all."
Geoff Barton, general secretary of the Association of School and College Leaders, said any system must achieve "fairness" and "consistency" and there must be urgency.
"What must certainly be avoided is the shambles of last summer when the algorithm used to standardise grades proved to be a disaster."
It has been reported that teacher assessment could replace GCSEs and A-levels this summer.
Tom Newton-Dunn, chief political commentator on Times Radio, tweeted that these grades would be moderated but not by algorithms, which led to last summer's chaos.
He added that full details when Ofqual approved the contingency plan is expected by the end of January.
But the government won't be starting from a blank page. Schools Week understands the government did put together a few potential options as part of contingency planning should exams be cancelled. However these were not published.
If it is teacher assessment, James Bowen, director of policy at heads union NAHT, said the "million dollar question" would be "what does that look like?"
"Is it a portfolio of work? Could mock exam results be used to inform it? How is it moderated? There's so many questions."
The Joint Council of Qualifications (JCQ), which represents exam boards, said they are working with the DfE and Ofqual to "ensure any alternative assessment methods avoid disadvantaging students sitting all qualifications.
Dr Philip Wright, director general, added: "JCQ and the exam boards understand the legitimate public health concerns and stress felt by learners, teachers, lecturers and exams officers, and will continue to support our stakeholders during these turbulent and challenging times."
On BTECs, the DfE said last night that schools and colleges can now cancel assessments due to take place this month, but left it up to leaders to decide.
BTEC provider Pearson has pledged to award a grade for any student unable to take their BTEC exams this month as long as they have "enough evidence to receive a certificate that they need for progression".
Lebus said: "The government has announced that schools and colleges can continue with the vocational and technical exams due to take place in January where it is right to do so.
"This may be particularly important for vocational and technical qualifications which require a 'licence to practise', which can only be fulfilled through practical assessment."