A council in the West Midlands is facing legal action over claims children in clinically vulnerable families must attend school or face a fine.
The Good Law Project is supporting a mother who has a serious medical condition and is on immunosuppressant drugs, while her youngest child has a rare form of epilepsy that is triggered by illness.
Her two eldest children have gone into school whenever Covid case numbers have been low, but have stayed home when risks have risen.
The Good Law Project says until recently, the children's headteachers supported this, but now Solihull Metropolitan Borough Council is "demanding" all children are back in the classroom. The family has been told they could face a fine or prosecution, the project said.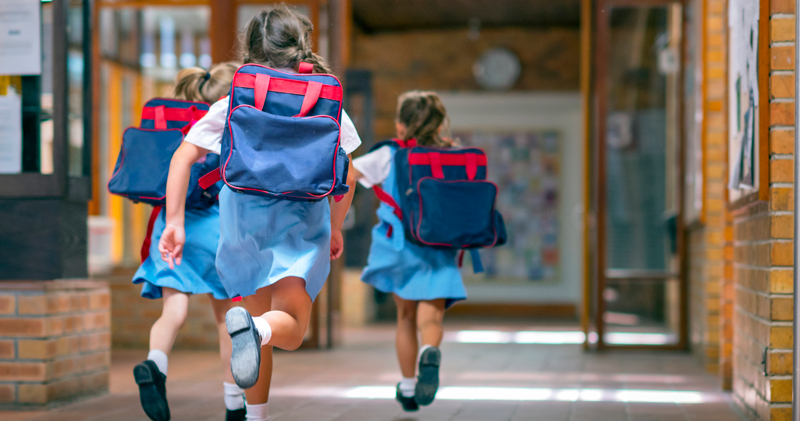 The Department for Education's guidance says a child should "follow the advice of their specialist" if told to isolate or reduce their social contact because of their medical condition or treatment, rather than because of the pandemic.
In an email to heads last month, it added: "Schools should consider all applications for leave of absence on an individual basis, taking into account the specific facts and circumstances, and relevant background context behind the request."
In a pre-action letter, lawyers claim Solihull is breaching human rights and equality laws. The council also had "no power" to "tell headteachers what to do".
The DfE said that headteachers could grant leaves of absence for pupils in exceptional circumstances.
"Now every child aged 12 and over with specific underlying health conditions has been offered the vaccine, it is right that all children are supported to return to class with additional measures such as regular testing in place."
A council spokesperson said it was considering the letter.