Headteachers are calling on Ofsted to defer schools inspections on request so those in Covid "crisis mode" are not "unfairly punished".
School leaders' union ASCL has written to the watchdog formally requesting a change in policy. There are grounds for deferral already, but heads say the bar is "set very high".
Geoff Barton, ASCL's general secretary, said it isn't fair to "insist that schools must be inspected when they are in crisis mode".
"The circumstances vary between schools so we are not calling for a general moratorium on inspections, but for Ofsted to grant deferrals on request," he added.
"There is a deferral process already in place but the bar for deferrals is set very high and isn't suitable for this situation."
Routine inspections started again in September, after being suspended during the pandemic. Around 500 inspections took place between September and October half term.
Headteachers have told Schools Week how the watchdog is not following through on its promise to consider the toll of covid on schools this term.
Analysis has found two in five Ofsted reports this term include only a "stock" reference to the pandemic.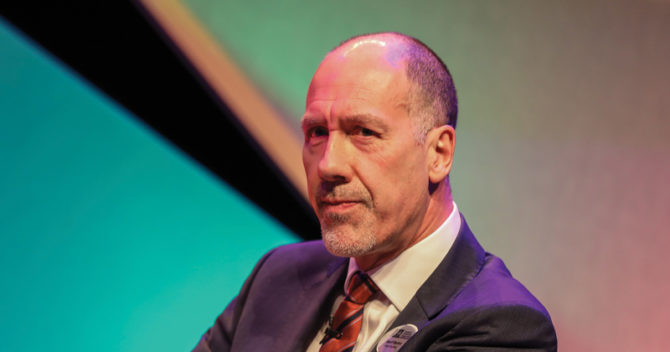 Limited reasons for deferral already exist. Schools can request one if they have concerns about the timing of the inspection or visit. Ofsted said it would judge each case on its own merits.
But Barton said "lots" of schools are "juggling online learning and in-person teaching with different groups of pupils at different points in time and with fewer staff available" because of the ongoing impact of the pandemic.
"Inspectors won't be able to form a valid judgement because they aren't seeing the school as it operates normally," Barton added. "An inspection in these circumstances just adds to the pressure and could end up unfairly punishing a school if it results in an adverse judgement."
He added that changes to the inspection handbooks to take covid into account "don't go far enough in recognising very serious disruption".
ASCL say the only exception to deferral would be where there are "serious safeguarding concerns" or "concerns about a breakdown in leadership in management".
An Ofsted spokesperson said: "Because of the impact of the pandemic, we are granting many schools' requests to defer their inspections.
However, it wouldn't be right to simply accept any and every deferral. Not every school is the same, so it's important that decisions are based on individual circumstances.
"An automatic right to defer would allow schools to postpone an inspection whatever their situation. That could result in serious issues and concerns slipping under the radar, and we have a duty to children and parents not to allow that."
The move is backed by fellow leaders' union NAHT. Nick Brook, deputy general secretary, said: "The government should back schools and children by pausing inspection, so that all the focus can be where it should be: on the most important task of helping children's education and wellbeing to recover."