When Amanda Spielman told a packed audience at the Festival of Education that she aspired to be like Bismarck, it was hoped that the chief inspector meant Otto von, the iron chancellor who unified 19th-century Germany through diplomacy, rather than the battleship that was fatally damaged on its first offensive operation.
In her first speech since the general election (she'd been stymied by rules stopping the inspectorate from making political points during the campaign), she was ready to land punches. First up: her views in office would be based on evidence "not personal prejudices and hobby horses". Her predecessor, Sir Michael Wilshaw, must have felt the blow.
Her wide-ranging speech touched on data, curriculum, fundamental British values and the need to focus on school leadership as a team effort rather than the work of individual mavericks (another punch for Wilshaw).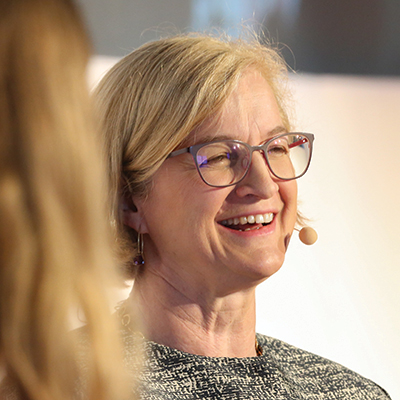 But there were contradictions. Spielman said that schools had sometimes lost sight of the "real substance of education". Exam grades or progress scores – though they were important – were not the core "but instead the real meat of what is taught in our schools and colleges: the curriculum".
Focusing on qualifications rather than curriculum was, for her, "a huge waste".
"The idea that children will not, for example, hear or play the great works of classical musicians or learn about the intricacies of ancient civilisations – all because they are busy preparing for a different set of GCSEs – would be a terrible shame."
However, this is tricky for heads struggling to fit in all the requirements of GCSE reforms. And aren't topics such as classical music simply her own hobby horses?
In an interview after her speech, Spielman denied that her particular preferences were leading her views, and insisted that this did not change Ofsted policy. Yet.
"This is not a coded announcement of a changing Ofsted expectation or a sort of sneaky new inspection handbook that no one knows about," she said.
Instead the inspectorate was undergoing a review into curriculum that could, in 2019, lead to a separate curriculum section in the inspection criteria.
Until then, heads should be ready to discuss their curriculum during an inspection, and be able to answer: "is there a specific curriculum, is it clear and is it translating into good education?"
But she emphasised there would be no "Ofsted-approved curriculum" model.
The independence of Ofsted
One school that does not follow the national curriculum is Michaela Community School, labelled by The Sunday Times as "the strictest school" in England. Two weeks ago the north London school was given an Ofsted "outstanding" rating, despite its founder saying it would prefer the organisation be closed and publicly refusing to follow policies, such as performance-related pay. Ministers had been loudly complimentary about the school for several years, though, leading some educationists to wonder if Ofsted's judgment hadn't been influenced by such politicians.
"That is not the way it works," Spielman said. "There is no departmental, or ministerial control – or indeed control by me – of the team that goes out to do an inspection. The process, top to bottom, is clear and straightforward.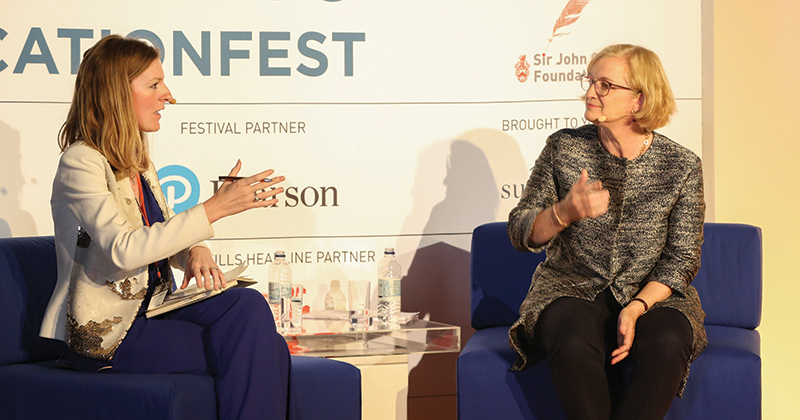 "The result at Michaela was the view of the inspector on the day. With no interference at all."
So if the education department was worried about a school, perhaps on fundamental British values, and it was convenient to have it be failed and changed into an academy, would it ask Ofsted to visit to bring its rating down?
"There are various systems through which Ofsted collects information about schools for which there are concerns.
"For all our inspections there is a statutory cycle, but there is also a risk-assessment process; the inspection scheduling takes account of both.
"So if a school or college has had something of concern raised, then it does get raised up the list but it is for us to decide on the basis of the concerns."
But Spielman insisted the inspection was then done separately from ministerial influence. "It is done in the same way as any other inspection; properly, independently and objectively. It is really important it stay that way."
Fundamental British values
In the past month, Schools Week has reported on a number of private religious schools found to be flouting equalities law. In some cases the schools received three fail grades within 18 months, yet were still open. Why?
"This is something of great concern," Spielman said. "We can see patterns emerging of schools 'bumping' – just managing to get back above standards – but when we go back they are 'bumping' down again. This is something for us to be following up on."
But why are the schools staying open so long?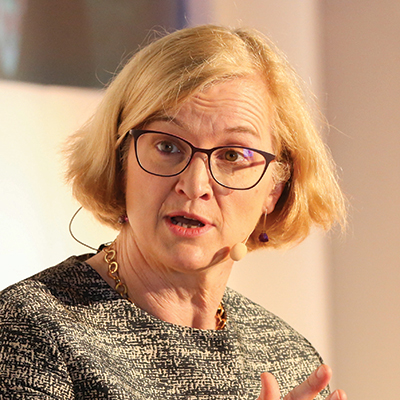 "This is where there is a balance between Ofsted as the inspectorate, and the Department for Education as the regulator who ultimately has decide when to take action."
So she can only recommend change? Essentially, yes. "The department is the regulator that can take action and enforce against non-compliance with those standards."
The Bismarck landing
Finally, in a nod to Sir Michael's comparisons of himself to Clint Eastwood's Dirty Harry, Spielman was asked which fictional or historical figure she felt she was most like.
Aware any answer might bring unflattering headlines, she demurred diplomatically.
"I'm not sure . . . who would you compare me to?"
Two years ago, in her first public interview, Spielman told Schools Week that she would invite Bismarck, the iron German chancellor, to a dinner party. Perhaps he was a fitting comparison?
"I would never have the hubris to compare myself to Bismarck. Never! He succeeded in unifying Germany, come on now!"
But was that not her intention – to unify the school sector with the common inspection framework?
Smiling, she said: "Well, that gives me something to aspire to."