Dave Cobb has sold cakes to old ladies, mobile phones to wide boys and, in his more than ten years in teacher recruitment, has probably interviewed more disgruntled teachers than you've had hot dinners.
Now he wants to use the same entrepreneurial spirit that made him a whizz DJ to revolutionise the way teachers – "talent" as he calls them – are trained and developed through their careers.
With his strong saaarf-east gravelly accent, he sounds like a chain-smoking Michael Caine. Only this guy really does want to blow the bloody doors off.
"There is no talent management in education," the 39-year-old says, as we sit in his spacious east London office for Oceanova, a specialist in teacher recruitment and training.
"Here's the worst thing about schools. If a head wants a cup of coffee, they click their fingers, they get it straight away. But if a teacher needs a new whiteboard marker? They usually don't get it. We are not looking after them. We are not putting appropriate energy into keeping them in the profession."
There is no talent management in education
Over the past decade, while other industries have shifted the way they consider the pipeline of staff, education has stood still. In policing, staff carry and regularly review a personal portfolio, and sit exams to move up their ranks. The NHS, Cobb says, has created pathways from service delivery into management.
Despite years of complaints about professional development in schools, high-performing teachers – who are on the frontline of service delivery – are still tracked into management jobs they have little training to perform. If they don't move, their pay and development in the classroom languishes; many soon leave, bored and frustrated.
"I was talking to a head of languages who has been a teacher for 11 years," Cobb says. "She was saying that if it wasn't for the kids she would have left, but she didn't know where to go next. I asked about CPD and she said she had some INSETs that were completely irrelevant. Otherwise, she gets nothing.
"It shouldn't be like this. We want teachers to come into the profession, get great training from the start, and then have a ten-year professional plan.
They should get a masters, double masters, an education MBA. Why doesn't an education MBA exist? Because so many people are already in an ivory tower by 35!"
In 2014, Oceanova created "Premier Pathways", a programme that Cobb sees as a challenger to Teach First. Over two years it takes committed individuals with a minimum 2:2 degree, and puts them into school, in a paid job, supporting them to get QTS. The trainee gets £70 a day for working in a support role in the first year, and £82 in the second. The training, including a university-accredited PGCE, is all paid for.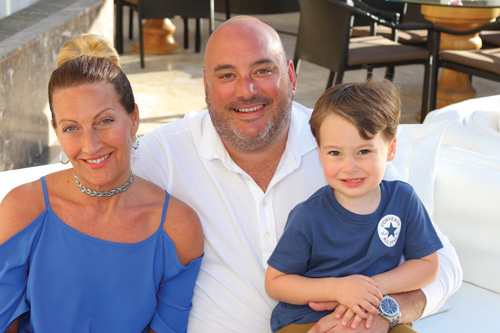 "The single biggest factor why we can't train enough teachers in this country is because the money doesn't work. If you are coming out of university with £50,000 of debt, you don't want to take on another £20,000 to start a job on £23,000. The equation is broken.
"But I tell you what we learned when we created Premier Pathways. So many universities are inflexible, out of touch and charging way too much for teacher training. £9,000 for a PGCE is criminal; they don't need to charge that. It's for tuition time, but you don't need it. Look at the results of school-led training. They speak for themselves. It's better quality. They are keeping people in the profession longer."
Cobb tells the tale of a shelf-stacker in Waitrose who went on to become a teacher through the programme. Having grown up on an estate in north London, the young man had gained a degree from a lower-tier university with a 2:2 in media studies.
"He wasn't the highest academic achiever, but he was striver and he passionately wanted to be a primary teacher back on the estate where he grew up."
But as the eldest child in a single-parent family, his struggling mother now depended on him to be the breadwinner. He couldn't afford the PGCE.
I liked school, I had a great time, it just didn't particularly like me
"So we called him. We said: you can earn £15,000 and we'll pay for your training over two years. In the middle of his shift in Waitrose, he cried. Because that's how passionate people are. There is this latent talent out there of people who want to become teachers. They'd love to do it, but they don't have the route. Whatever else you think of my previous career choices, that really is criminal."
The career riff relates to Cobb's early business experience as an 18-year-old selling the country's first pay-as-you-go phones. Business rapidly boomed with queues out the door. Turned out, Cobb had unearthed a need in Dartford, Kent – where he grew up – for phones that local reprobates could use without having to get a contract. "It was great business. Before that I used to sell cakes on the local market. I was one of those people who would convince old ladies to buy a bundle for a fiver!"
His youth was not all cakes and wide boys, though. He attended Dartford Grammar School, a top selective school, where both of his elder brothers had flourished. Cobb had different ideas.
"I liked school, I had a great time, it just didn't particularly like me," he says with a laugh. "I am capable, I was a contributor, but clerical work isn't for me. I like writing what I want to write. I don't like rules, I don't like hierarchy and I don't like being told what to do. I always want to challenge the system."
He credits the school with giving him a solid foundation in English and maths, but his skills in the arts, particularly music (he does a mean rendition of Mustang Sally) were not valued.
"No one ever said to me that because I was good at talking to people, I should get a speaking coach. Instead they said 'you're not paying attention in maths, we're giving you detention'."
After a series of stand-offs with teachers, he was invited to leave after his GCSEs. From there he went to college to study media and ended up becoming a professional DJ. When the glamour ran out, he took a job in digital marketing, before working in teacher recruitment.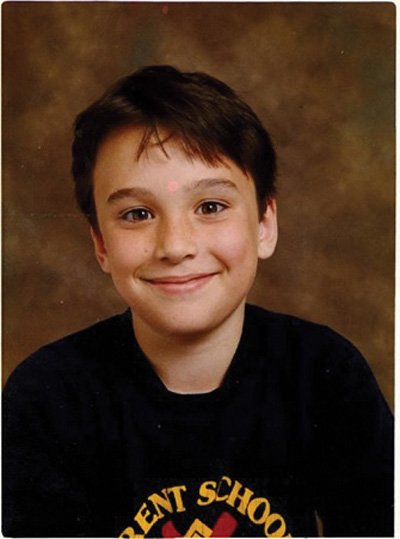 But Cobb felt he was taking money to place people inappropriately in jobs, which inevitably led to high turnover and poor value for schools. Over time he developed a recruitment business, before creating Oceanova with Wayne Phillips.
He wants the company to become the leaders in showing schools that people management can be more than an office manager hiring and a teacher leading a few INSETs each year.
"I don't want government funding. The whole principle is that it is affordable for schools within the existing budget. That's been a pillar from day one: don't charge more than people are already spending on creating talent. My vision is to have local school networks, with executive heads, training teachers across their lives. It's to have a 'school of education' in every county."
In particular, he wants the model to work outside London as that's where programmes such as Teach First have failed to scale (he also thinks it is outlandishly expensive). He also wants to create team management training in which leaders see their job as making life easier for everyone else. They should be the person who gets the teacher the whiteboard marker if they need it.
So, can he really resolve the workload crisis with a teacher training programme that links into a longer ten-year development plan for teachers? Maybe not. But he's certainly committed to try.
"I'm an entrepreneur; it's not a job; it's who I am," he says, before tipping me off to a secret plan he's cooking up for the autumn. Watch this space – and watch out for the flying doors.
It's a personal thing
What is your favourite book?
I should say something intellectual like Atlas Shrugged by Ayn Rand, which is the only book that celebrates the entrepreneur in popular fiction. But Judith Kerr's The Tiger Who Came To Tea is what I read to my son every night!
What is a party you attended as a child that you remember?
An after-party for the Henley Regatta. One of our friends who was doing the catering in a burger van got us in. It was a huge marquee for 2,000 people and they had bungee jumps and bucking broncos. It was fantastic, but the poshest people I've ever met.
Possession you are proud of?
I can hear a voice saying "don't say your car" but … I've a Bentley GT Speed [enormous grin]. I'm not that much of a possessions' person, but I do like cars.
If you were invisible for the day what would you do?
Go to nursery and follow my son around. I'd love to see him interacting with other kids. He's so me … he's going to be in so much trouble when he's a teenager.
What was a promise you made to yourself as a child?
Work hard. It is a challenge for me to have discipline. You build character when you work on things you are not good at. It did hurt me having to leave my school and friends at 16. It gave me a kick.
What animal are you most like?
We've got a French bulldog that mostly just sleeps and farts. My wife says that's my spirit animal. I'd like to say a lion… but it's probably the French bulldog.