Going through materials provided by exam boards to aid with teacher assessment this year might be "a good learning experience" for pupils, the chair of Ofqual has said, following a backlash over plans to publish them online.
Ian Bauckham today defended the decision to publish the questions, following warnings that doing so could put more privileged pupils at an unfair advantage.
Perhaps if they did that, it might be a rather good learning experience for them anyway
Yesterday, the Department for Education confirmed the materials, which are optional for schools to use alongside other evidence in reaching grades, would be published online after the Easter holidays. Schools are due to receive them earlier, by the end of this term.
Speaking at the annual conference of the ASCL school leadership union, Bauckham said it "just felt right" that the materials should be put out for students and teachers to see, adding: "and at the end of the day, there's going to be quite a lot of tasks and questions".
"If you take the average GCSE student, who might be doing eight, ten, twelve GCSEs, they're going to have to prep and memorise a vast amount of material," he said.
"And actually perhaps if they did that, it might be a rather good learning experience for them anyway. The key point is, this is not an examination year. These are not examinations, they are part of that toolkit."
Bauckham also said that keeping papers "super confidential" only works if the tests are all taken on a particular day.
But if the window for their use is over over several weeks, as is the case this year, then "you're inevitably going to get that material being leaked anyway".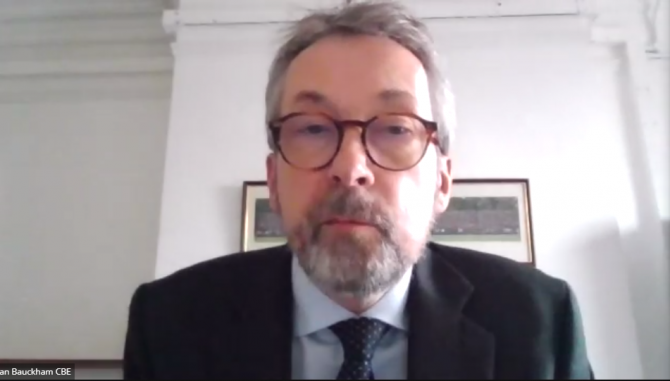 He said this would "simply create a situation where those who took them in more secure conditions near the beginning of the window, are disadvantage compared with those who took them towards the end of the window when they would have been freely circulating, because that's how these things work, unfortunately, in a large and diverse system such as the one we've got".
Materials to be sent to schools before Easter
The materials will be sent to schools, along with guidance on how to award grades, at the end of this month.
But during a webinar on the plan for the summer yesterday, Rebekah Edgar, the DfE's deputy director for 2021 Qualifications, said the materials would also be published openly after Easter so "students and others can access them".
She added the publication was going ahead after the break "to try and avoid students sort of cramming with them over the holidays which we didn't think was a healthy thing we wanted to encourage".
Cath Jadhav, from Ofqual, said the materials would be on "publicly available websites as opposed to behind the secure extranet that only teachers and centres can access".
Stuart Lock, CEO of Advantage Schools, warned yesterday the system would "maximally benefit those who are privileged".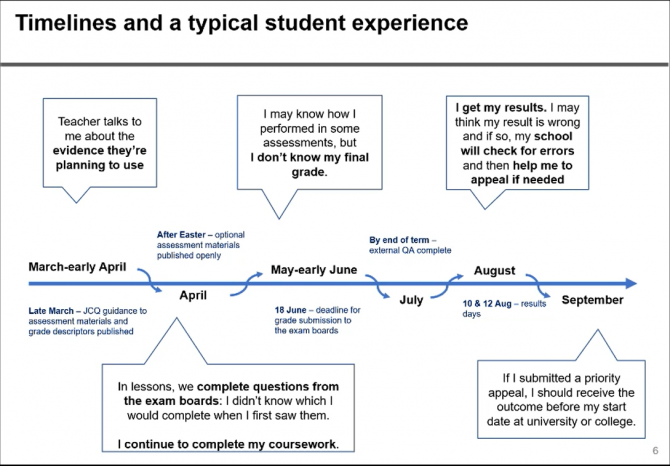 The Ofqual and DfE consultation on qualifications for this summer sought views on whether exam boards should publish all of their papers before the assessments "in order to manage the risk of some students being advantaged through papers being leaked".
Thirty-nine per cent of respondents strongly agreed with the proposal, while 27 per cent agreed. Seventeen per cent neither agreed or disagreed while eight percent disagreed and nine per cent strongly disagreed.
An Ofqual spokesperson said yesterday they decided the materials should be published in this way as "it will not be possible to stop them being leaked, particularly once they start to be used".
"Some students would then have early access to the materials – giving them an unfair advantage while disadvantaging others."
They added that a "wide range" of questions will be made available, so while students will be able to access them all, they won't know which ones their school will use.