Armed forces veterans will receive bursaries of £40,000 to attend university in the hope they will go on to train as teachers, under a new scheme designed to replace the doomed Troops to Teachers programme.
But officials admit they have no way of getting the money back if veterans complete their studies and choose to shun the profession.
The new bursary scheme signals the end of Troops to Teachers, which has so far created just 106 qualified teachers in its five years of existence, despite costing an estimated £10.7 million.
What teachers need to see is a fundamental change to their working lives, not one-off incentives such as this
Another 96 former soldiers are currently training under the short-lived scheme, but the course will not recruit any new trainees in September, and will come to an end next year when the current cohort finishes.
The government's new bursary will be open to non-graduates who have left full-time employment in the army, the Royal Air Force or the Royal Navy in the last five years.
They will be able to claim the bursary if they study a degree in the DfE's "priority" subjects biology, chemistry, computing, maths and modern foreign languages.
The bursary will be paid to participants in their second and third years of university and can be spent on anything.
Damian Hinds, the education secretary, said armed forces veterans have "a wealth of experience and expertise that can be shared in the classroom, teaching pupils the knowledge they need to succeed alongside vital skills such as leadership and self-discipline".
But the school leaders' union NAHT has warned the crisis in teacher recruitment and retention would be better solved by addressing issues with low pay, heavy workloads, work-life balance and low levels of professional development.
"Teacher recruitment is currently a pipeline leaking at both ends. There are insufficient numbers of newly qualified teachers coming into the system, but there are also too many experienced teachers leaving prematurely," a representative said.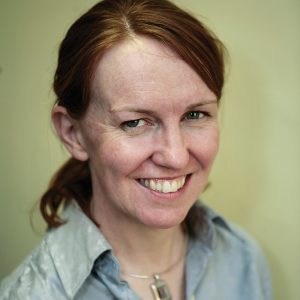 "New schemes for teacher recruitment are welcome but unless money is also spent addressing retention, ultimately nothing will really change for schools."
Hinds said the government wants to "explore every opportunity to attract the best and brightest into teaching", and Gavin Williamson, the defence secretary, said veterans are "ideally suited for a career in teaching" once they leave the armed forces thanks to their "unrivalled life experiences and world-class skills" including leadership, teamwork and problem solving.
Nansi Ellis, an assistant general secretary of the National Education Union, said Troops to Teachers had "got almost nowhere", and warned such "one-off, small-scale" initiatives are "not the solution to the deep problems faced by schools".
"We are facing a massive crisis in teacher recruitment and retention. Teachers tell us time and again the main reason why so many leave the profession is an unacceptably high workload driven by an excessive and often pointless accountability and assessment regime," she said.
"Unless these issues are addressed the teacher recruitment crisis will worsen. What teachers need to see is a fundamental change to their working lives that enables them to improve their work life balance and to teach according to pupils' needs rather than the latest political diktat, not one-off incentives such as this."