A controversial scheme to encourage former soldiers and other service personnel to train as teachers has resulted in just 20 per cent of trainee veterans qualifying since its launch.
The Troops to Teachers programme had 144 trainees begin the programme but only 28 have completed it since 2014.
The scheme is aimed at those who leave the services without degrees. Inspired by a similar programme in the US, it offers two years of school-based training, leading to qualified teacher status and a foundation degree. Trainees are paid between £13,000 and £16,000.
To date, £4.3 million has been spent on the programme, the majority of which has been "initial, one-off start-up costs". The Department for Education (DfE) has previously said it had up to £10 million to spend on the programme.
Schools Week reported last February that the University of Brighton was chosen by the government to lead the expansion of the scheme after it won the tender to deliver the partnership with selected higher education institutions and schools across the country.
Commenting on today's figures, shadow education secretary Lucy Powell (pictured) said: "I very much want to see more veterans re-training to become teachers as they have a huge amount to offer and we desperately need more good teachers.
"What's clear is that, as with the government's general slow response to teacher shortages, this scheme isn't working because the government isn't focusing on teacher recruitment.
"We urgently need a proper strategy for teacher recruitment including of veterans for whom this could make a great second career."
However, the DfE has labelled the figures "misleading".
A spokesperson said: "The 28 graduates referred to are the first trainees to be recruited and completed their two-year course at the end of December.
"A further two cohorts are being trained right now which means that more than 140 former troops are working in our classrooms and record numbers of eligible applicants have applied for the latest cohort."
Today's figures follow the NAO Teacher Recruitment Report, published last week, which highlighted problems in the government's recruitment practices.
It said the main reason why more teachers are needed is because existing ones leave the profession.
Alison Ryan, senior policy adviser at the Association of Teachers and Lecturers, said the government needs to learn that "tackling the ever-growing teacher shortage is about making the profession a more attractive one to join, and stay in, rather than weakly supported but expensive gimmicks like Troops to Teachers".
Christine Blower (pictured right), general secretary of the National Union of Teachers, said the Troops to Teachers qualified numbers show that "politicians – including education secretaries" have failed to recognise the complexity of teaching.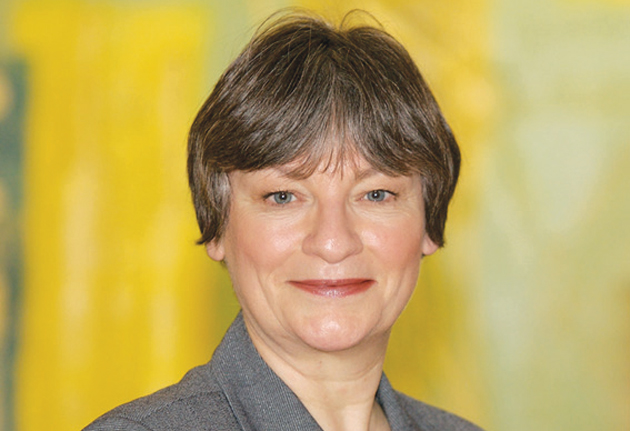 "They have it in mind that it is all a matter of discipline and crowd control. This government's laissez-faire approach to the skills and knowledge necessary to teach children is quite shocking. It is not the previous occupation of a teacher that matters but the training they receive."
Russell Hobby, general secretary of school leaders' union NAHT said it is not enough to rely on veterans to address the teacher recruitment crisis.
"The growing crisis in recruitment is something the government needs to get to grips with, piece-meal solutions alone will not solve the shortfalls school leaders are reporting," he said.