The education and health secretaries have urged parents to get their children vaccinated as the school Covid jab programme stalls and absence rates soar.
Nadhim Zahawi and health secretary Sajid Javid have written to the parents of secondary school and college pupils today warning "vaccines are our best defence".
The pair have also urged parents to keep testing their children twice-weekly, and "more frequently if they are specifically asked to do so".
The intervention comes after concerns were raised about the speed of the vaccine rollout and capacity of the School Age Immunisation Service (SAIS) to deliver the programme.
Last month Zahawi pledged he won't "stand back and let attendance fall". But Covid school absences have risen two-thirds in a fortnight.
Data from the Office for National Statistics (ONS) revealed around one in 15 secondary school pupils are estimated to have tested positive for Covid in the week up to October 2.
The joint letter states: "Come forward for the COVID-19 vaccine. This is one of the best things young people can do to protect themselves and those around them."
The letter adds "we need to continue to reduce the spread of COVID-19. Young people who get ill will need to miss school or college, and may spread it to others.
"That is why we are encouraging you all to support your children to get vaccinated and to continue to test regularly. This will help to detect cases early, reduce spread, and keep students in education."
Slow start for vaccination programme
Schools Week previously revealed that more than two-thirds of schools are still waiting for their Covid vaccinations, despite the rollout starting three weeks ago.
The NHS initially promised to offer vaccinations to all children in the eligible age group before October half term. But schools reported the School Age Immunisation Service had "underestimated the challenge of vaccinating so many students at once".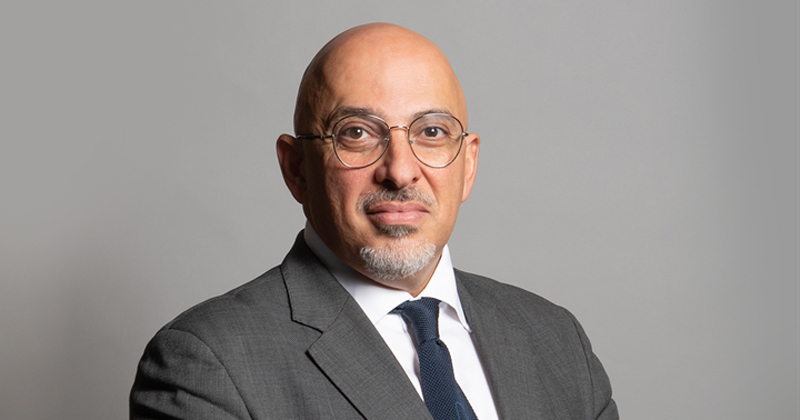 Latest data from October 3 shows just nine per cent of 12 to 15-year-olds in England have been vaccinated.
Meanwhile, Scotland, which began vaccinations at the same time, had jabbed 27.9 per cent of eligible pupils as of Wednesday.
One of the notable differences in the rollouts is that Scotland allows 12 to 15-year-olds to get vaccines at walk-in centres.
The letter states only that "thousands" of youngsters have now been jabbed, adding: "Vaccines are our best defence against COVID-19. They help protect young people, and benefit those around them. Vaccination makes people less likely to catch the virus and less likely to pass it on."
The ministers also acknowledge some parents "will be concerned about the health risks to the young people you care for. We want to reassure you that the evidence shows that young people remain at very low risk of serious illness from COVID-19."
Keeping children in school a 'government priority'
The ministers also requested parents support their children to complete twice-weekly Covid tests and to test "more frequently if they are specifically asked to do so".
They said: "We know that students have missed a lot of time in school and college since the pandemic started, and that there is no substitute for face-to-face learning.
"Keeping students in the classroom in the coming months is therefore a government priority, both for their immediate and longer-term wellbeing."
The dangers Covid poses for school children have been well-publicised in recent weeks following the death of Jorja Halliday in Hampshire.
The 15-year-old, who tested positive for Covid, died on the day she was scheduled to receive her vaccine.
In addition to testing, the letter urged parents to encourage their children to wear face coverings in "crowded spaces with people they don't know well, for example on school transport".