The government's long-awaited industrial strategy white paper has been published by the business secretary, Greg Clark.
Here are the most relevant bits for schools…
1. Performance measures to recognise T-levels
The government's new vocational T-level qualifications will be introduced in 2022 for 16 to 19-year-olds, with funding of £500 million a year.
But there have been questions about whether the qualifications will carry the same weight for schools that choose to offer them.
Now ministers say they will update school and college performance measures to "ensure that students can make an informed choice between technical or academic education in time for the introduction of the first T levels, recognising them as equally valued routes".
2. Teaching for Mastery maths programme will reach 'half of primaries' by 2020
This builds on an announcement in last week's budget of £27 million to extend the Teaching for Mastery maths programme.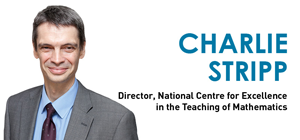 According to the white paper, the expansion will be delivered through a network of 35 maths hubs, and 'outstanding' schools, backed by "an additional £6 million to put maths hubs in areas of need".
The government hopes the programme will reach 11,000 primary and secondary schools in total by 2023.
3. Construction 'sector deal' to reduce cost of building schools
A series of "sector deals" have been announced in the industrial strategy white paper document, including one with the construction industry.
The deal is intended to "substantially boost the sector's productivity", and will involve collaborative work between the government and the industry.
According to the document, the deal will "reduce the environmental impact, improve the efficiency and reduce whole life cost of new projects and buildings to help build the houses, schools, hospitals and major transport projects we need".
4. £350,000 for every maths school
Again, this is an announcement from the budget, but the different wording from the industrial strategy suggests the money will go to all maths schools, rather than just new ones, as last week's announcement implied.
Here's what the Treasury said about the budget announcement…
"£350,000 of extra funding a year will be given to every specialist maths school that is set up across the country."
And here's what the industrial strategy said…
"We are providing £350,000 annual funding for every maths school to deliver the specialist maths school model, including extensive outreach work with schools and teachers to ensure all students have the chance to achieve their mathematical potential."