The Conservative candidate for Croydon South told voters in an election video he "wants to see" a grammar school built in the borough – despite the fact that new selective schools are illegal.
Chris Philp, who has represented Croydon South since 2015, is a long-time supporter of bringing selective education into the London borough.
In a campaign video on his website, released this month, Philp said he attended grammar school as a child adding: "Grammar schools can help Croydon kids from ordinary backgrounds like mine achieve their potential. That's why I want to see a grammar school right here in Croydon."
New grammar schools are illegal, but existing grammars can apply to expand, including on to separate sites. However any that want to expand have to prove the satellite is an extension of their current school, and does not constitute a new school.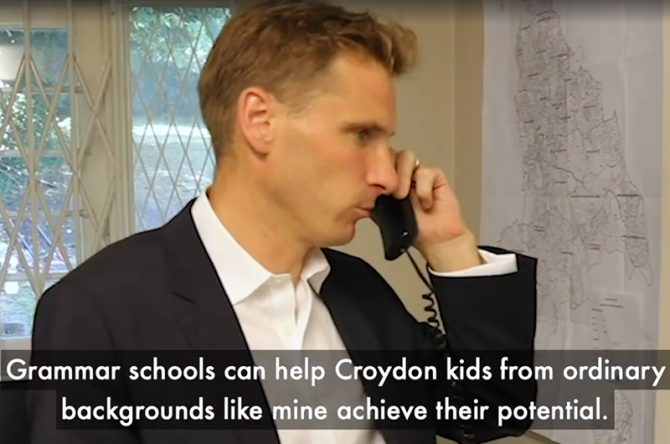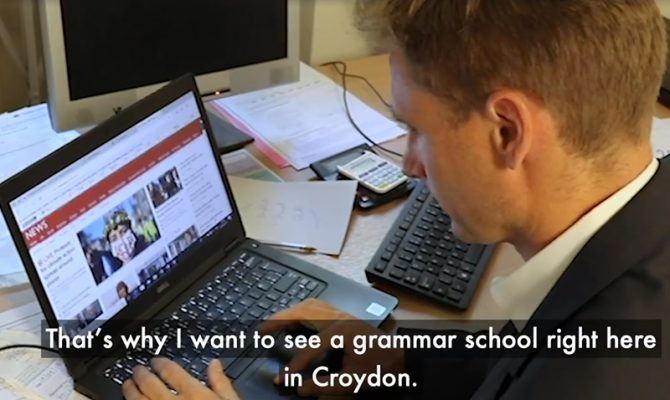 Dr Nuala Burgess, chair of the anti-grammar campaign group Comprehensive Future, said it was a "revealing slip of the tongue" for Philp to talk about a new grammar school rather than a satellite site and called for a "serious investigation".
She added: "If Mr Philp is honestly suggesting this is a new school and isn't even bothering with the terminology of 'satellite', then you have to question what is going on.
"Bringing a grammar school to his borough will drain high attaining pupils from good comprehensive schools and damage the overall education results in Croydon."
Croydon is a non-selective area. Philp has previously supported potential plans for Wallington County Grammar School (WCGS), based in neighbouring Sutton, to open a satellite site in the borough.
Philp wrote on his website in January 2017 that he was "pushing hard both publicly and privately" to get the satellite opened "as quickly as possible". However the school told Schools Week in November 2017 that expansion was "never on the table". At the time, Philp said he was "confused" by the denial.
When asked if WCGS was connected to Philp's new pledge for a grammar school in Croydon, a spokesperson for the school said they were "aware of Chris Philp's desire to see selective education set up in Croydon" but they had "no plans to deliver on this".
It is not clear if any other schools are in talks with Philp to open satellite sites. The politician did not respond to requests for comment, but Burgess added that it was "very concerning" if Philp was pledging to introduce a satellite site without being approached by an existing school.
Selective schools can access a £200 million expansion fund, but government guidance says they can only expand to a satellite site if it is "genuinely part of the existing school".
Jon Andrews, deputy head of research at the Education Policy Institute, warned that "any expansion in the number of grammar school places – either through the opening of new selective schools or the expansion of existing schools – is likely to have damaging effects on the attainment of disadvantaged pupils".