Comprehensive school systems are under threat as councils consider grammar expansion proposals – with some schools considering placing annexes outside their boroughs.
Nicky Morgan last week allowed the Weald of Kent grammar in Tonbridge to open an annexe for 450 pupils on a site nearly nine miles away in Sevenoaks, although it is believed the decision came directly from No 10.
It is understood at least ten selective areas are preparing for expansion applications from grammar schools.
However, some of the new sites are being proposed in non-selective areas – raising concerns about the impact on their comprehensive system.
Margaret Tulloch, secretary and co-founder of Comprehensive Future, said: "It's likely more schools will find it more difficult to get a fully comprehensive intake as children are creamed off [to grammar schools].
"There will be an impact on the surrounding areas. London, for example, is surrounded by selective authorities. If they
are all opening annexes then London would become selective."
Wallington Country Grammar School (WCGS), in Surrey, wants to open an annexe in the London borough of Croydon, where 30 per cent of the school's students currently live.
Headteacher Jonathan Wilden said there was a shortage of places in south Croydon and a "huge desire" for selective education.
The plan has the backing of Croydon South's Conservative MP Chris Philp, who said it was now time to "push forward" with the plans so provision can open by 2019.
The Royal Borough of Windsor and Maidenhead has also reignited plans for a satellite grammar. Sir William Borlase's Grammar School, in neighbouring Buckinghamshire, is also believed to be interested in expansion.
Mary Bousted, general secretary of the Association of Teachers and Lecturers, told Schools Week: "These areas will become a selective system: with that comes worse outcomes for children that don't go to the grammar schools."
Central Bedfordshire Council has asked the Department for Education for a "decision in principle" to set up a new grammar school annexe.
If permission is granted, the council will contact existing schools to gauge interest.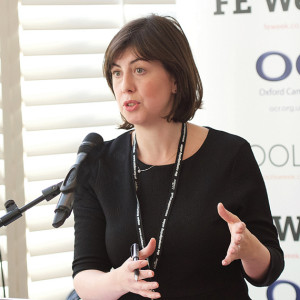 Schools in Sutton, Dorset and Slough are also reported to be interested in expanding.
Lucy Powell, shadow education secretary, said Ms Morgan's decision sets a precedent.
"Grammar schools are not bastions of social mobility and it is becoming clear that many, many more areas are considering opening grammar schools as a result of this decision."
But any plans could still be subject to the outcome of a potential judicial review of the government's decision.
Comprehensive Future told Schools Week it is advising lawyers on the possibility of challenging Ms Morgan's Kent decision through the High Court. Potential challengers have until mid-January to submit a claim.
Ms Morgan, speaking in Parliament on Monday, denied the decision set a precedent and insisted there were no new applications on her desk.
"It would have been perverse to have rejected this. The decision was taken on the facts of this case."
She insisted the government had no plans to change its policy against opening new grammar schools, but added: "Further applications [to expand] will be considered on their individual circumstances and merit, and need to demonstrate a genuine expansion."