Trials of a new times-tables test for year 4 pupils will begin at around 290 primary schools from next month.
Nick Gibb, the schools minister, today announced the next stage in the government's primary testing reforms. He claimed the new online multiplication table tests will "help teachers identify those pupils who require extra support".
But a headteachers' union warned the tests would not tell teachers "anything they don't already know about their children", and will increase pressure on schools "already cluttered with tests and checks".
A pupil's primary school years are already cluttered with tests and checks
Despite confirming the rough number of schools taking part in this year's pilot, the government has only named a handful of those involved, and refused to name others when pressed.
Two schools in Lincoln – Manor Farm Academy and Witham St Hughs Academy – are confirmed as taking part, as is the Carlisle-based St Ninian Catholic Federation, which has two schools, St Margaret Mary and St Cuthbert's.
Reach Academy Feltham, a London free school often singled out for praise by the government, has also been named as a trial school.
Following the trial, the times-tables test will be rolled out to all schools that volunteer to run it from 2018-19, but it won't become compulsory for schools until 2019-20. The test will take around five minutes to complete, the government said, and school level will not be published, nor be used by Ofsted and others to "force changes in schools".
However, despite ministers' assurances, Nick Brook, the deputy general secretary of the NAHT union, said it was still "hugely disappointing" that the government had decided to press on with the tests in the face of opposition from school leaders.
"This test won't tell teachers and parents anything they don't already know about their children," he said. "Although school results won't be published, this government test will be scrutinised by Ofsted when they visit and therefore become even more significant.
"A pupil's primary school years are already cluttered with tests and checks. We want all children to succeed at school, but the answer isn't to test them more."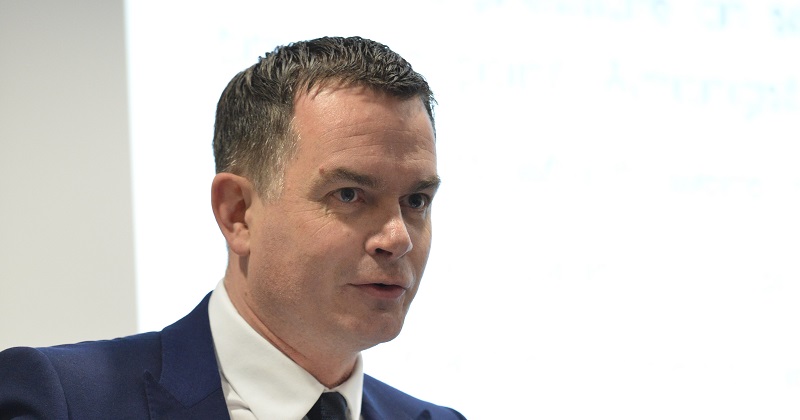 Times-tables tests have been on the cards since 2015 and were originally supposed to start in 2016, but firm proposals were only announced in September last year, in the government's response to its long-awaited consultation on primary testing. The tests are part of the government's aspiration that all pupils should know their times tables up to 12 by the time they leave primary school.
The government initially proposed that the tests be sat by 10- and 11-year-olds during in year 6, but proposed moving them to the end of year 4, when most pupils are nine years old, after last year's consultation.
In its statement today, the Department for Education claimed the change was made because "the majority of the sector said that year 4 would be the best point to run a check on progress being made".
However, the government's own consultation response document, published last September, said that just two fifths of respondents supported times table tests at the end of year 4. It was the option with the most support, but not the choice of "the majority" of school staff, as officials claimed today.
Gibb said the tests will "ensure that all pupils leave primary school knowing their times tables by heart and able to start secondary school with a secure grasp of fundamental arithmetic as a foundation for mathematics".