Jess Staufenberg visits Greenshaw High School, where a new programme is bringing health and education together to improve mental health
In the canteen at Greenshaw High School in south London is a door with a sign that reads The Junction. Posters in nearby corridors point pupils to an online counselling service with questions such as "Are you OK, Greenshaw?" and "Do things feel like they're getting a bit much?". But the more serious intervention work takes place in this room, the heart of mental health work at this secondary academy.
Inside are walls adorned with posters about stress and diet, while on one table is a tray of sand (a staple of play therapy) and on another an hourglass. Although this may be familiar to schools lucky enough to have in-house mental health provision, the person I'm looking for probably won't be. She's an education mental health practitioner (EMHP), and her job is a central part of the "trailblazer" mental health support teams the government has been trialling since the start of 2019.
It's perhaps reassuring that she's not in her office. "There's been a situation, so she's dealing with that," someone tells me. It sounds quite serious.
There is a far better understanding that this is a health issue
In time, I find Sam Terry outside a senior leader's office kick-starting a chain of communications, and we walk slowly back to The Junction. She has an undergraduate degree in psychology, a masters in mental health and clinical psychology, and was paid by the Department of Health to train at UCL as an EMHP on a one-year course. For two days a week Terry is based at Greenshaw seeing eight pupils, and for the other three she's in a primary school. "It's busy!" she laughs, before I have to leave her again to allow her to deal with something else.
Governments of recent years have a chequered history on mental health support for schools, pouring millions into new initiatives but coming under fire for their design and reach as other local services have been cut back. The "trailblazer" programme has its roots in the government's 2017 green paper for transforming children and young people's mental health, and was implemented following alarming data from the ground.
Research from three years earlier showed two-thirds of councils had slashed their Children and Adult Mental Health Services (CAMHS) budget since 2010, while the average maximum waiting time for an appointment had more than doubled since 2011. In 2015, it was revealed NHS spending on children's mental health services had fallen by £50 million. So in December 2017, funding for mental health support in schools was announced – £95 million to train "senior mental health leads" and £215 million for mental health support teams, in a "trailblazer" programme. It's effectively a pilot led by NHS England and its local clinical commissioning groups (CCGs).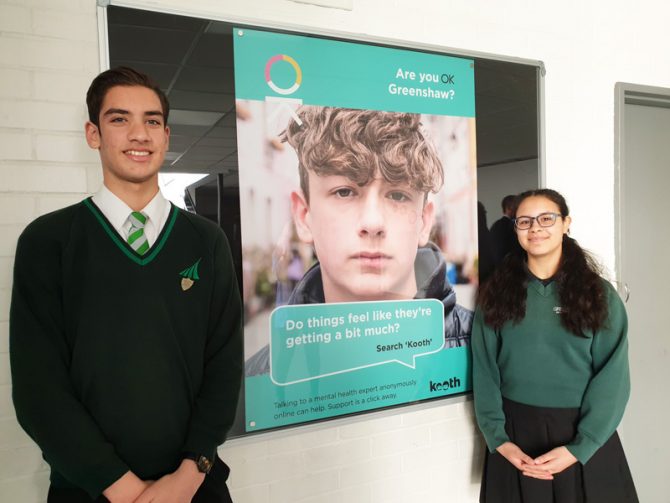 But the strategy got short shrift. The timeframe came under fire, since the trailblazer would only reach 25 per cent of the population by 2023. A joint report by the education and health committees said the plans "lacked ambition" and were "failing a generation". The government "completely rejected" the criticism, adding that the plans "do not create new jobs for teachers".
Greenshaw is in south-west London, one of 25 areas to win central government funding (in this case £6.1 million) and seven of which are in the capital. The academy leads the Sutton cluster (one of nine that make up the south-west London area), which includes 140 schools and serves 80,000 pupils.
The package of interventions the programme offers is broad, covering group and one-to-one work with pupils, online resources, staff training and parent workshops. One of its most striking effects seems to be increased collaboration between schools and the NHS. CCG leads, teachers and CAMHS practitioners meet on a regular basis. As Greenshaw headteacher Nick House puts it, "I now have a much better understanding of how commissioning in the health system works. My relationship with people in the CCG and the CAMHS manager means we understand each other so much better."
We have access to resources and professionals that most schools currently don't
And those benefits are tangible; House has secured the services of a self-harm nurse for the school "directly out of having those meetings". The rising level of self-harm among pupils in south-west London was central to the bid for trailblazer cash.
NHS funding has also enabled the school to offer Kooth, an online counselling service for pupils, while the cluster's primary schools run a ten-week workshop for parents in which they learn how to spot and prevent mental health crises. The purpose of the trailblazer is "deliberately preventative", explains House. "We were really quite anxious about the levels of self-harm. This is to reduce that."
Siobhan Lowe, headteacher of Tolworth Girls' School, and the lead for the Kingston cluster, explains that the trailblazer helps ease pressure on local mental health services with simple but effective solutions. "We've introduced 'twangers', which are hairbands you put on your wrist when you feel anxious to help calm you, as well as red pens instead of cutting your wrists." Since joining the programme, mental health awareness has become an even more visible part of the school. "There are signs everywhere. There is a far better understanding that this is a health issue."

One of the concerns of the education and health committees was that the trailblazer might cause schools to "further cut their current provision of mental health support". That worry seems unfounded – both House and Lowe are clear the programme has boosted their existing provision. As House says: "Being part of the trailblazer means we have access to resources and professionals that most schools currently don't." Although he acknowledges that co-ordinating the cluster adds to his other duties, the school is compensated for his time at £500 for one day a week. "Knowing I can get extra money into the school makes a real difference."
But the question is, are schools on the trailblazer programme getting mental health support that they should expect as the norm? The cross-sector partnership is clearly brilliant, bringing together education and health in a no-brainer scenario. But the committees seem right to criticise the programme for only reaching 25 per cent of pupils in the next three years.
"I know heads who still feel mental health provision is a luxury product," House warns. Even Terry, his EMHP, only sees eight out of the 1,800 pupils in his school on a regular basis. Similarly, at Tolworth Girls' School the EMHP only sees about five pupils. Nor are EMHPs trained counsellors or education psychologists (EPs) who can provide therapy for the most serious cases. EPs are meant to be available in every local authority, but news reports reveal huge shortages, and since 2010 councils have begun to charge schools for much EP work. I ask Lowe whether access to CAMHS is any better because of the trailblazer programme.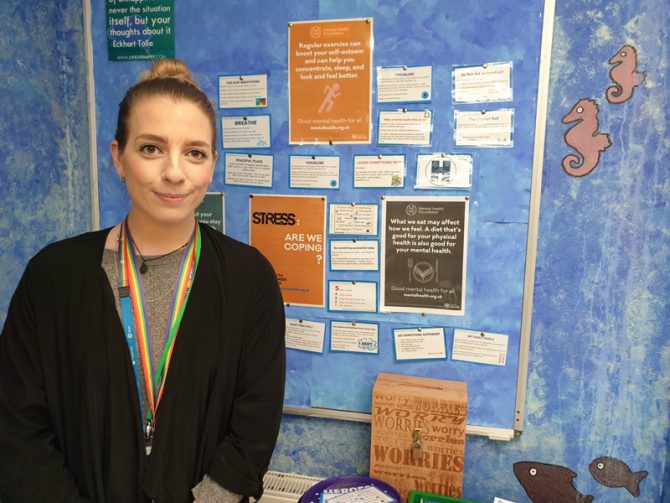 "The waiting lists for CAMHs are still there. Because we're working with the CCG there is a lot more conversation taking place. But it is a long waiting list, they still haven't got the psychologists in post. It hasn't sped up." The national figures back her up: a report in June estimated more than 100,000 10- to 17-year-olds were turned away from mental health services because their problems were not deemed "serious" enough. "We don't have a counsellor in school, we can't afford it," adds Lowe. "It's about £50 an hour. For 20 pupils in each year group, that's a lot of money, isn't it?"
It sounds as though the government has hit the nail on the head with the preventative, cross-sector work taking place through the trailblazer. Dr Andrew Murray, a GP who has spearheaded the south-west London work, reveals how enthusiastic schools have been. "For me it's been quite humbling because I've seen how passionate headteachers are about trying to help their young people, and they've not felt supported in that until now. Just by providing them with support, it's snowballed, and that is credit to the schools."
So there seems little question that the trailblazer programme should be rolled out nationally to all schools over the next three years. But crucially, ministers should be aware the hard work by schools and CCGs could be seriously undermined if not backed by an injection of local authority funding for CAMHS and free education psychologist services – so that the most distressing and complex cases can receive clinical care, and fast.