Trade union membership among school teachers and leaders in England has dropped to its lowest level in seven years.
Schools Week analysis of membership figures submitted to the government and Trades Union Congress over the past eight years shows that England's teaching and leadership unions had 805,736 paying members as of last December, down from 809,118 in 2016, and the lowest level since 2010, when the unions had 776,039 members between them.
It follows the revelation in official government trade union statistics earlier this year that 48.1 per cent of the education workforce as a whole are now union members, down from 52.4 per cent in 2010. Despite this, however, education remains the sector with the highest proportion of union members.
The falling number of general union membership is indicative of the state of recruitment and retention in the education workforce
According to figures seen by Schools Week, The National Education Union (NEU), formed last September through the merger of the National Union of Teachers (NUT) and Association of Teachers and Lecturers (ATL), had 461,950 members as of December 31, a slight net decrease on the 462,267 members the two composite bodies had between them at the end of 2016.
However, the NEU, which does not have to submit an annual return until June 2019, has attributed this to the loss of duplicate memberships.
"This figure includes new members since the formation of the NEU. This figure does not include any duplicate memberships for those NQTs who may have in 2016 belonged to both ATL and NUT," a spokesperson said.
The National Association of Schoolmasters and Union of Women Teachers (NASUWT) lost the greatest number of members between 2016 and 2017. Its membership went from 286,541 to 284,283, a net decrease of 2,258 members, or 0.8 per cent.
This is by no means the largest loss for the union in recent years. Between 2014 and 2015, NASUWT's membership numbers fell by more than 10,000, from 295,691 to 284,990.
The NASUWT was approached for comment.
Voice, the smallest teacher union, lost the largest proportion of members over the same period. Its membership dropped from 13,035 to 12,208, down 827 members, or 6.3 per cent.

Deborah Lawson, Voice's general secretary, said the drop in union membership is "indicative of the state of recruitment and retention in the education workforce".
"As with other professions, teaching is not now considered a job for life," she told Schools Week.
"When we look at the drivers of the situation, workload, accountability, school funding pressures, the consequential annual restructuring combined with uncompetitive salary levels, we can see why teaching or working in education is not currently a first choice for many people."
Meanwhile, membership at one of England's two leadership unions dropped between 2016 and 2017, while the other increased.
The Association of School and College Union's membership numbers rose 3.1 per cent to 18,635, the highest level on record last year. The union, which traditionally represents secondary school leaders, had 18,137 members in December 2016.
Malcolm Trobe, deputy general secretary at ASCL, said his organisation now has more than 19,000 members, when those who have joined since January are taken into account.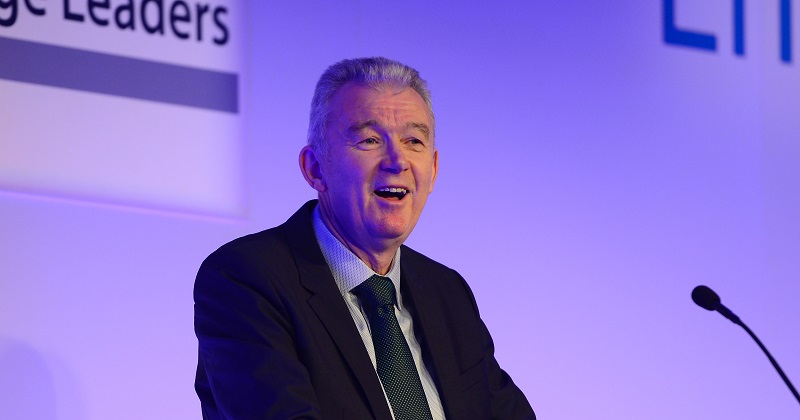 "We continue to grow," he told Schools Week. "I hope it's because our members see that we do a very very good job working for them, because we're authoritative and we speak with a powerful, strong voice on behalf of schools and colleges."
At the same time, membership numbers at the National Association of Head Teachers, dropped from 29,138 to 28,600, the lowest level since 2013, and a decrease of 1.8 per cent. The majority of NAHT members are primary heads.
General secretary Paul Whiteman said his union's drop in membership was "largely the result of an adjustment to our internal accounting procedures last year".
"Our membership figures are healthy and we are reporting growth for the first half of 2018," he said.
"NAHT is the largest association for school leaders in the UK and we use our voice at the highest levels of government to influence policy for the benefit of leaders and learners everywhere."