The number of warning notices issued to underperforming private schools has risen – with nearly 20 handed out on average each month.
Schools Week analysis of the 158 private school warning notices issued since November 2018 also reveals that 40 per cent went to religious schools.
Critics have said the findings show up the inadequate standard of provision in the independent faith sector.
However, the Independent Schools Association has criticised the rise in warning notices as a "heavy-handed reaction" to "relatively minor" compliance issues.
The Department for Education began publishing the warning notices in February 2018 – more than two years after a Schools Week campaign first demanded that the information should be made public.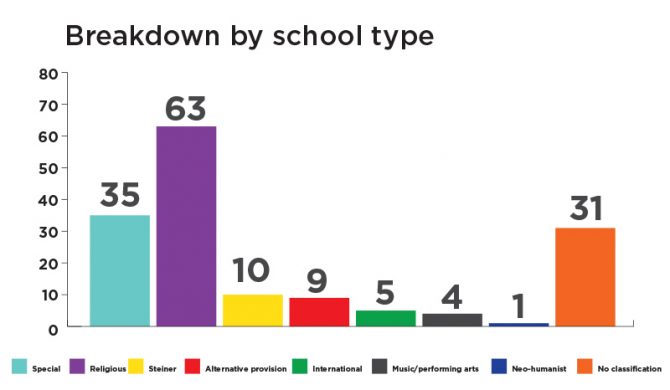 Notices are issued when Ofsted or the Independent Schools Inspectorate identify breaches of the independent school standards, which all private schools must adhere to. Schools must submit an action plan and can be closed if they do not improve.
Last year, analysis by this newspaper found 148 notices were issued in the 13 months from September 2017 to October 2018, an average of about 11 a month. However, our analysis shows between November 2018 and July 2019 – when the most recent notices were published – a total of 158 were issued, an average of almost 20 a month.
Of those issued since November 2018, 63 (40 per cent) went to religious schools, with the majority going to Islamic (27) and Jewish (15) schools. Thirty-five (22 per cent) were issued to special schools.
A spokesperson for the National Secular Society it was "deeply concerning" that so many independent faith schools are "failing to give children a decent education, or in some cases even to meet basic safeguarding standards".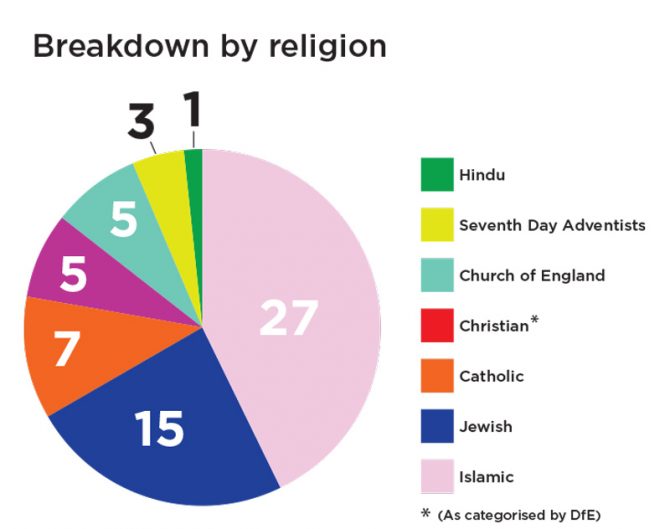 "Where schools consistently fail to address concerns, the government must be prepared to de-register and close them."
Just 13 of the schools have since closed, including Michael House School in Derbyshire which was the only school to fail on all eight standards. Between November 2018 and July 2019, eight schools received two separate notices.
Francis Green, research lead at Private School Policy Reform, and professor of education economics at the UCL Institute of Education, said the figures "provide worrying evidence that areas of the sector – particularly private religious and special needs schools – are not nearly as impressive as the sector likes to make out, despite some eye-watering fees involved".
Twenty-nine notices were issued to schools that charge £30,000 a year or more. The school with the highest fees was special school Gretton School in Cambridge, which charges a maximum of £122,000. For non-special schools, The Yehudi Menuhin School in Cobham had the largest fees, charging up to £44,000.
Green added: "The government must closely examine the reasons behind the rise in warning notices for private schools and reconsider whether they are actually an effective way to ensure that private schools improve rapidly."
But Neil Roskilly, chief executive of The Independent Schools Association, said the increase in notices "suggests an aggressive approach from the regulator".
Schools can be slapped with warnings for "relatively minor" issues, including failing to update policies or complete the annual school census on time, or errors in completing records of staff appointments, he added.
"In many cases, the issuing of a notice is way over the top and I'm not sure that ministers fully appreciate this… DfE notices should be reserved for serious compliance issues if they are to remain credible."