The Labour leader Sir Keir Starmer has told a union conference that "supporting and empowering" teachers to "deliver a world-class education" is "central" to Labour's vision for education.
However, the leader of the opposition did not expand on his party's plans to back teachers.
In a short video message to the NASUWT conference, Starmer said he wanted to send teachers a message of "profound thanks" for "all that you've done for our children over the last year".
Starmer has often found himself at odds with teaching unions over the last year after generally supporting the government's approach to school reopening. He backed plans for wider reopening on March 8, for example.
Today he told NASUWT members that in the "most challenging of circumstances, teachers have risen to the challenge, kept children safe and kept them learning throughout the last year".
He said he knew this "first hand", as his wife works in the NHS "and that meant our children have been in school the whole time".
"Their teachers and all the school staff's commitment and dedication has been nothing short of extraordinary, and I know that's the case in schools right across the country."
He said the country owed everyone working in education a "a huge debt of gratitude", and warned that the challenges of the pandemic have "thrown into sharp relief the inequalities that were already embedded in our society".
He also warned there can be "no return to business as usual", and that every child "must be given the opportunity to fulfil their potential, whatever their background".
Britain must be 'best place to be a teacher'
"And we can only achieve this if Britain becomes the best place in the world to grow up in, and the best place in the world to be a teacher in," he added.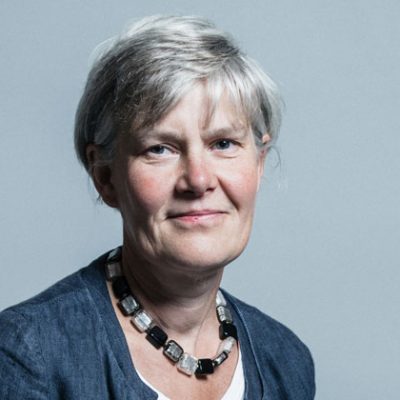 "Because we know teachers can transform a child's life. That's why supporting and empowering teachers to deliver a world-class education is central to Labour's vision for education. As we emerge from the pandemic, I look forward to working with you to put children at the heart of our recovery."
Since Starmer became Labour leader a year ago, the party has said little about its plans for education. Shadow education secretary Kate Green has made it clear Labour's previous policies, such as pledges to scrap Ofsted and primary tests, are under review, but has not revealed what will take their place in the party's next manifesto.
At ASCL's conference last month, Green said a Labour government elected now would focus on addressing educational inequalities and look at the "content of what's happening in schools" to check it is preparing pupils for a "unpredictable but exciting future".
And addressing NASUWT members yesterday, the shadow education secretary said Labour was committed to "tackle child poverty, to end educational inequality, to ensure every child has the chance to fulfil their potential, and that – for every child – Britain will be the best place in the world to grow up in".