Calls to scrap GCSEs deserve "serious consideration", the shadow education secretary has said, as she pledged a review of the "whole of the assessment system".
In her first interview with an education sector publication since taking the job, Kate Green told Schools Week that there was "a lot of compelling logic" in the case being made by campaigners, including former education secretary Kenneth Baker, for an end to testing at 16.
I think the points that are being made…need really serious consideration. There's a lot of compelling logic in the case that's being made
Green also confirmed that she would review Labour's controversial policies to scrap Ofsted and abolish tests in primary schools. Academy chains that run schools well would also continue under a Labour government, she said.
Her comments come as the new "Rethinking Assessment" coalition calls for the country's "mutant exam system" to be scrapped. The coalition includes leaders from the private school sector, the Academies Enterprise Trust and the Association of School and College Leaders.
Green indicated, however, that any review of assessment would be a longer-term priority given the "very uncertain and very unstable" situation faced by schools as a result of the coronavirus pandemic.
She added: "We're obviously not prioritising a wholesale review of systems four years before a general election. The absolute priority this year is to make sure that, as much as possible, children's learning is not disrupted unduly by the pandemic."
Appointed in June after the sacking of Rebecca Long-Bailey, Green has recommitted Labour to plans for a "national education service", a flagship policy under former leader Jeremy Corbyn that promised a free "cradle-to-grave" education offer.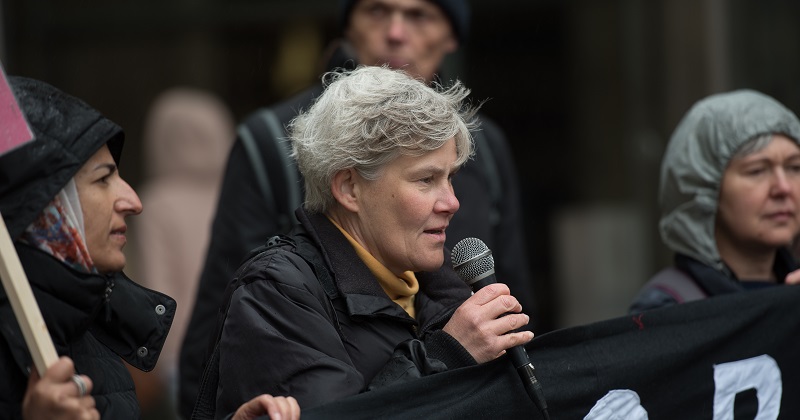 But Green told Schools Week that policies from last year's manifesto, such as pledges to replace primary tests and Ofsted, would be reviewed under her stewardship.
"I wouldn't want people to get the idea that there will be no assessment in primary, but certainly we want to consider really fundamentally what the right form of assessment and the right time and the right purpose is."
She said parents and politicians "need to know that schools are making a difference", but she wanted to "lower the stakes in the way in which we gather, evaluate and share that data publicly so that people can understand more than just raw scores".
Green acknowledged that Labour still needed "to think about what we want to develop instead". She added: "That's the thinking we have time to do in this Parliament."
Labour pledged last year to scrap Ofsted in favour of local authority "health checks", and a new inspectorate to go into schools where concerns were raised. Again, Green said this pledge would be a "starting point" for the development of "something that will be fit for purpose at the time that we come to the next election".
She said she was "immensely frustrated" by Ofsted, and wanted to see it become "more of an improvement agency, that it doesn't just come in, write a report and leave, and the school is left to pick up the pieces".
She added: "I think there's an opportunity to have an inspection process and body that actually supports schools through improvement programmes, shares best practice, provides really informative data and information to parents and the wider community and that gives a true picture of what's happening in schools and colleges, and that everybody feels is treating them fairly."
Although she will not prioritise changes to school structures, Green has serious misgivings about the academies programme, which she says has changed since it began under Tony Blair.
"I think what we saw academies as being useful for in the context of a broader education system was a tool that worked at the time," she said. "But I think where we are now is something that Labour would never have wanted, doesn't want now, and is actually really inappropriate for the kind of world we live in.
"I don't think it's ensuring that we've got an education system that is really preparing children and young people for the complexity of the life that they're going to be living."
Green is particularly concerned about the "fragmentation of the local education ecosystem", which means there is "no mechanism for working easily across schools" or aligning things like admissions or the school day. She is also worried about a lack of "local democratic accountability", which means parents do not have a say in how their local academies are run.
But she said that Labour wanted to be "realistic", especially given that most secondary schools are now academies.
"Where you've got good school leadership and management, we don't want to damage or destroy that. So, we will need to find a way of managing that local purchase on local schools alongside protecting what's working well."