Amanda Spielman is set to stay on as Ofsted chief inspector for an extra two years, Schools Week understands.
While the extension to the role is believed to have been agreed by government, it still has to be officially signed off by the Privy Council, the queen's formal body of advisers.
Should it get approval, Spielman would become the longest serving Her Majesty's Chief Inspector, at seven years – with Sir Chris Woodhead previously leading the watchdog for six years during the 1990s.
The HMCI began her five-year term in January 2017 and was originally due to hang up her hat at the end of this year.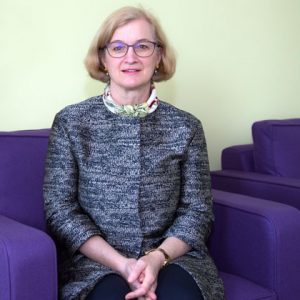 But, should she leave at the end of this year, the education inspection framework (EIF) which she introduced and helped mastermind would only have been in place for less than two terms because of Covid.
Covid disruption to Ofsted
Ofsted introduced the EIF in September 2019 but just six months later was forced to suspend all routine inspections when the Covid-19 pandemic took hold in March the following year.
Schools Week understands Spielman is eager to extend her reign in order to ensure the changes she introduced have an opportunity to become fully implemented within the sector.
The new framework saw the inspectorate place more focus on schools' curriculum and less emphasis on exams results and hard data.
Despite the changes Ofsted admitted in December 2019 that schools with more pupils from deprived backgrounds are still less likely to be judged 'good' than those with more affluent pupils".
In lieu of normal duty the watchdog has been conducting remote monitoring inspections of schools graded 'inadequate' or 'requires improvement' since January 25.
Ofsted said these visits were in place to reassure parents and support school improvement
Visits resulted in a judgement as to whether the school was taking effective action to provide education during the pandemic – so far only 10 schools have been found to be ineffective.
On-site monitoring visits resumed on May 4 but full-graded Ofsted inspections are not slated to return until September.
How is a HMCI usually appointed?
The HMCI is appointed by the Queen for a term of five years, however there are a number of steps candidates must complete beforehand.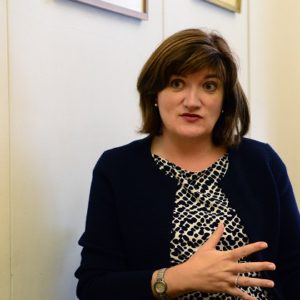 First they must receive the green light from the education secretary, who will recommend them as the "preferred candidate."
Agreement is then required from the parliamentary education committee who will meet with the candidate before deciding whether to proceed.
Finally agreement is sought from the Privy Council, the queen's formal body of advisers. An appointment cannot be confirmed until an order is laid by the Privy Council.
Spielman received a recommendation from former education secretary Nicky Morgan in June 2016, before taking the helm the following January.
A DfE spokesperson said: "Planning for the appointment of Ofsted chief inspector from January 2022 is ongoing, as the current chief inspector's term concludes at the end of the year. We expect to confirm next steps in the coming weeks."