The first batch of letters published following new remote Ofsted monitoring inspections found that all schools were "taking effective action" to educate pupils during the pandemic.
But the watchdog admits within each of the 41 reports released so far that they provide only "a more limited level of assurance" than usual monitoring inspections.
The admission has prompted criticism that the inspections are a "completely unnecessary distraction".
Ofsted has been conducting remote monitoring inspections of schools graded "inadequate" or "requires improvement" since January 25, after U-turning on plans to conduct inspections in-person.
The inspections are not graded but are focused on how well pupils are being taught remotely. Ofsted previously stated that the inspections were being conducted to reassure parents and support school improvement.
Schools Week takes a look at what the inspectors found.
'Indomitable determination' praised
The first batch of 41 reports has been published – with 20 "inadequate" and 21 "RI" settings inspected. These comprised 28 primary schools, 12 secondaries and one special school.
All the reports concluded that schools were taking "effective action". However more critical reports could take longer to be published as schools can complain, which delays the process.
Ofsted would not say whether this was the case with any schools inspected so far that had been found not to be taking effective action.
The reports show that Ofsted regularly noted the lengths that schools went to in order to secure devices for pupils. Staff at Fernhill School in Hampshire were praised for their "indomitable determination" in overcoming the challenges of remote education.
Inspectors also focused on whether content aligned with the schools' curriculums. Copley Academy, in Cheshire, was praised for adapting their subject curriculums "so that they can be delivered in classrooms as well as to those pupils who have to work remotely".
Inspectors also noted that leaders continually reviewed curriculum content to check what pupils should learn and the order in which they should learn it.
But there were criticisms. At John Smeaton Academy, in West Yorkshire, inspectors said that pupils sometimes felt lessons were "'standalone' rather than part of a sequence where knowledge and skills build up over time".  However inspectors said steps were already being taken to address this.
Reading was highlighted as a priority for most primaries, with schools noting that pupils were beginning to fall behind.
Families choosing not to engage in education
Langland Community School in Milton keynes was told by inspectors that it needed to reduce the number of pupils who were not accessing remote education.
However, Ofsted did note that, while the school had provided laptops to pupils without access and set up weekly calls and visits to help families complete work, "a significant minority of families are still not accessing the remote education provided for them".
A similar problem was found at St Wulstan's and St Edmund's Catholic Primary School in Lancashire. Inspectors said the school "encourages all pupils to engage in remote education, including those families who choose not to access the education that is on offer".
Heads positive about visits, but usefulness questioned
The letters are primarily published for parents. But Justine Roberts, chief executive and founder of Mumsnet, told Schools Week that the increasing demands brought on by the pandemic mean most parents are "far more interested in whether their child's teachers are OK than they are in what Ofsted inspectors have managed to glean during a highly unrepresentative period".
Dr Mary Bousted, the National Education Union's joint general secretary, said inspections were a "completely unnecessary distraction and extra pressure at a time when it wasn't needed".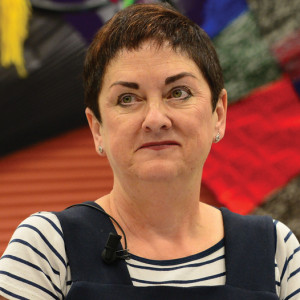 She warned that remote inspections were an example of "Ofsted inventing a job for themselves to do". But she said that feedback from members found inspectors were conducting the visits with sensitivity.
Carl Heatley, vice-principal at Copley Academy in Stalybridge, one of the secondary schools remotely inspected, said that the "process and the report itself" were "really useful in terms of our current development".
While the process was "time consuming in a very difficult period" it was useful for leaders and validated their hard work, he added.
Since Heatley's school was inspected, Ofsted has reduced the length of the monitoring inspections from two days to one.
Giselle Lynch, headteacher of St Augustine of Canterbury Catholic High School, in St Helens, said their visit had been useful. Discussions with inspectors went far beyond what was mentioned in the reports, she added.
An Ofsted spokesperson said it was "reassuring" they had "generally found that schools are taking effective action to deliver education in the current circumstances". But they added that remote education was "no match for the classroom".
The government intends that full graded Ofsted inspections should resume in the summer term. Ofsted is "discussing the form and timing" of these inspections.