A special school judged to be ineffective in providing education during the pandemic has been criticised by Ofsted for setting "time-filling activities rather than education".
Inspectors also warned that safeguarding failures such as damaged electrical sockets and missing fire extinguishers meant pupils were "not safe" at Unified Academy in Surrey, part of Orchard Hill College Academy Trust (OHCAT).
The judgment came after a remote monitoring inspection in March.
Ofsted has carried out remote inspections of schools graded 'inadequate' or 'requires improvement' since January 25. Onsite monitoring visits resumed on Tuesday.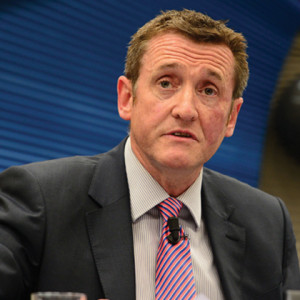 Sean Harford, Ofsted's national director of education, last week revealed the remote visits had identified ten schools that "weren't taking effective action" to provide education during the pandemic.
While the full number of remote inspections is not available, the watchdog completed about 300 between January and March alone.
It said reports on three schools identified as "not taking effective action to provide education in the current circumstances" had been released. However, Schools Week could only locate two.
'Failed to ensure that all pupils receive an education'
Schools are usually given 48 hours' notice before a monitoring inspection. However, the inspection of Unified Academy (UA) on March 2 began on-site "at 15 minutes notice due to significant concerns about safeguarding". The second day was carried out remotely.
Inspectors ruled that safeguarding was "not effective" and the school was "not taking effective action" to provide education in the pandemic.
UA is a special school for boys with social, emotional and mental health (SEMH) difficulties.
Ofsted found leaders "failed to ensure that all pupils received an education" during the national restrictions. Pupils at home were provided worksheets in limited subjects, which did not take account of their literacy needs. "Many tasks are time-filling activities rather than education," inspectors said.
While pupils on-site were supported with reading, those at home did not have "similar support".
Ofsted: Safeguarding ineffective despite 'extensive' training
Leaders have provided "extensive" safeguarding training for staff, yet it remained ineffective, said Ofsted. The school did not act to repair damage to a refurbished building, which meant "pupils are not safe".
During their visit inspectors also pointed out risks such as damaged electrical sockets and missing fire extinguishers.
"These issues would have been seen by many adults at the school, all of whom should have instigated urgent action but did not," inspectors said.
Laurie Cornwell, OHCAT's deputy chief executive, said it was "disappointed" with the judgment. She acknowledged while improvements were needed, the report did not reflect the "tremendous hard work" of staff during a "challenging year".
A new principal has since been appointed.
Ofsted has said the remote inspections were to reassure parents and support school improvement. Full graded inspections are due to return from September.
Previous guidance said the power to treat monitoring inspections "as full inspections will only be used in exceptional circumstances".
However, the watchdog does not appear to have used these powers in this instance.
Remote teaching lacks 'coordination and consistency'
West Melton Primary School in Rotherham was also judged as "not taking effective action".
Until "very recently" the school's management of Covid-19 was "weak", with staff reporting they did not feel safe. The school closed to all pupils in October last year because of the high proportion of staff isolating.
Inspectors said the school had taken "recent and decisive" action to strengthen leadership, which "quickly put in place much-needed changes for safer working and remote learning".
Elsewhere, inspectors said the school's remote learning had "lacked coordination and consistency", resulting in an "ad-hoc approach and low levels of pupil participation".
Before "very recent improvements", Ofsted said a quarter of pupils were not completing the work set and the remote education policy published on the school's website "has not matched what has been happening".
Provision for pupils with SEND were also found to be "inconsistent", while support from its local authority "had limited impact".
West Melton did not respond to requests for comment.