Public health experts have backed calls for the government to consider vaccinating special school staff in the first priority phase.
Ministers are already under pressure to vaccinate all teachers before half-term, with a petition due to be debated in parliament and Matt Hancock, the health secretary, saying they have a "very strong case" for priority jabs.
However, while science experts are not convinced all teachers should be vaccinated as priority, several say the special educational needs sector could be the exception.
Professor Allyson Pollock, the director of Newcastle University's centre for excellence in regulatory science, said most children were at "very low risk" from Covid-19, which meant teachers should not be treated the same as NHS and care home staff who worked with high-risk groups.
But Pollock, who is a former member of the Independent Sage group, said there "may well be" a case for special school staff and residents in care to receive the vaccine sooner.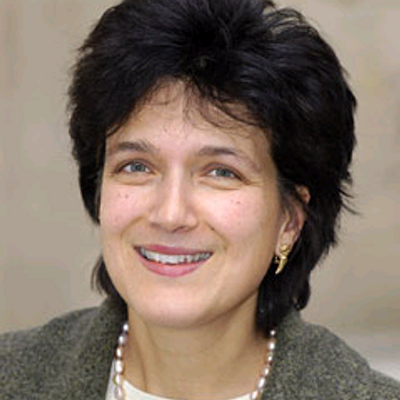 The call comes as the government expects special schools to remain open at normal capacity during lockdown as most of their pupils fall into the "vulnerable children" category.
'Completely reasonable' to demand prioritisation
Adam Boddison, the chief executive of the National Association for Special Educational Needs, said that if special schools had to stay fully open for children who might be vulnerable to the virus, "then it's completely reasonable to say the workforce has to be prioritised for the vaccine".
Many pupils "are not able to self-swab" so teachers often have to physically help them, while staff wearing PPE can be distressing for high-needs pupils.
"Teachers don't feel safe. They need to be in those vaccination priority groups."
On Wednesday, Hancock said teachers had a "very strong case" for priority after clinically vulnerable groups.
This could mean that teachers who did not fall under existing priority categories could be moved up the queue above the last five groups set out by the JCVI for the first phase (see table below).
Meanwhile Jenny Harries, the deputy chief medical officer, has also said teachers could be considered for vaccination "when the first four groups are completed".
The difficulty is always going to be how do you prioritise limited resources
It follows a call from Robert Halfon, the chair of the Commons education select committee, for teachers and support staff to be vaccinated so schools could reopen.
Simon Knight, the joint headteacher at Frank Wise special school in Oxfordshire, said vaccinations for staff should be prioritised "given the close contact" and "often clinical nature" of their work.
Other public health experts lent their support to the call, but warned of obstacles.
Joshua Moon, a research fellow in the Science Policy Research Unit at the University of Sussex Business School, said prioritising special school staff was "a good idea".
"On principle, I can see where that idea comes in. The difficulty is always going to be how do you prioritise limited resources, and that will come down to your definition of the most vulnerable.
"However, it's not difficult to make the case that special educational needs children fall into that category."
But Stephen Evans, professor of pharmacoepidemiology at the London School of Hygiene and Tropical Medicine, said data records would need to be improved first.
"A major problem in getting SEND teachers vaccinated will be that the NHS records, through which people are invited for a vaccine, do not contain occupation, especially with as fine a classification as SEND teachers specifically."
Other information should be linked with NHS records to identify these staff, he said.
The government has set a target to deliver two million vaccines a week. There are about 500,000 full-time teachers in the UK.
Priority Risk group
Residents in a care home for older adults and staff working in care homes for older adults
All those 80 years of age and over and frontline health and social care workers
All those 75 years of age and over
All those 70 years of age and over and clinically extremely vulnerable individuals  (not including pregnant women and those under 16 years of age)
All those 65 years of age and over
Adults aged 16 to 65 years in an at-risk group (see below)
All those 60 years of age and over
All those 55 years of age and over
All those 50 years of age and over
Rest of the population (to be determined)