A teaching union is demanding to see the "clear scientific evidence base" behind any government decision on face masks in schools.
It comes as freedom of information requests show the Department for Education and Public Health England are using different evidence.
The current guidance is that staff and pupils in communal areas in secondary schools wear coverings. Primary school heads can decide whether to ask staff or visitors to wear masks, while pupils are not expected to.
Dr Mary Bousted, the joint general secretary of the National Education Union, said until clearer scientific evidence was publicly shared, primary school staff and secondary school staff and pupils should wear masks indoors "at all times".
"We do not understand why the government didn't adopt our precautionary approach – pending publication of any clear scientific evidence base, which of course we would like to see."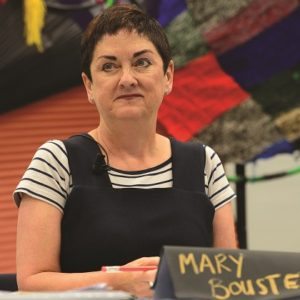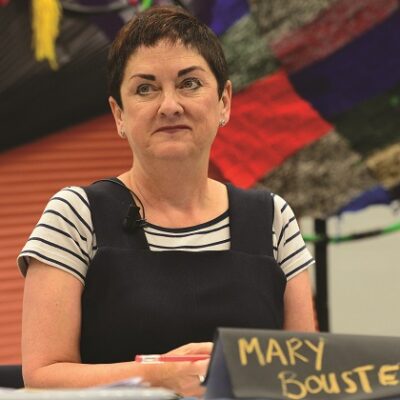 The Department for Education responded to a Freedom of Information request for the scientific evidence behind its decisions around face masks with a link to a paper published in July.
The paper from the Children's Task and Finish Group, which is part of Sage, said there was "enough evidence" for cloth face masks to be worn in enclosed spaces, but that younger children's brain development could be harmed if they could not see people's faces.
However, the paper does not link to the scientific evidence for this claim, nor to any scientific papers weighing up the risks of viral transmission versus any detriment to teaching and learning.
Meanwhile, the same FOI request sent to Public Health England returned a different set of links. One was to a Sage meeting in April, another from a June review of face coverings.
'Complex and confusing' guidance
Both FOI requests were well over the 20-day legal limit for a response, at 47 days for PHE and 71 days for the DfE.
Last week Schools Week revealed the government seemed to be reconsidering its position on face masks. A DfE official said it planned to make them compulsory for secondary staff and pupils in classrooms.
However, new guidance published yesterday states face coverings should still only be worn in communal areas. The DfE did not respond to a request for comment.
Some schools were already moving towards masks in classrooms before the latest lockdown. The Northern Education Trust had asked secondary pupils to wear them during lessons, following anxiety over the new covid strain.
Rob Tarn, the trust's chief executive, told Schools Week that "recommendations" around face masks were harder for staff to enforce.
"I want the government to receive the evidence from the science, and then tell me what to do. I'd welcome further guidance just saying, 'this is or isn't allowed'.
"For example, it would be beneficial if we would simply hear from the government that there is or isn't an expectation for children to wear masks."
Geoff Barton, the general secretary of the Association of School and College Leaders, said the guidance on face masks in schools was "complex and confusing".
He urged the DfE to "review this alongside other safety measures" and "provide a concise and easily accessible summary based on the most up-to-date scientific and public health advice" before normal teaching resumed.