Ofsted's national director of education has said the watchdog may host online teacher forums to provide more support for schools after inspections.
Sean Harford told The Schools and Academies Show suggested such a plan could also help "humanise" the inspectorate.
The director had been asked by Frazer Westmorland, headteacher at Mundella Primary School, in Kent, what could be done to make inspections feel "more cyclical" rather than discussions "dropping off a cliff" immediately after completion.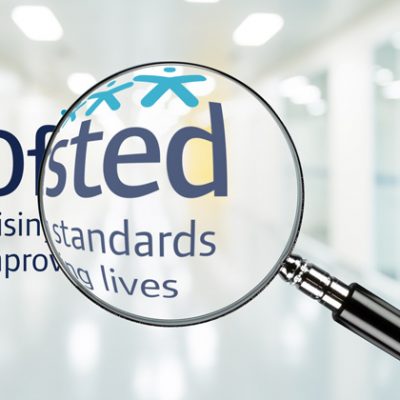 Harford explained that due to Ofsted and the sector's interest in curriculum and "upskilling teachers", it "can and will play a part" in organising events which allow collaboration.
He added the watchdog may "give support" through "this kind [SAA Online Show] of medium".
Harford said he could envisage Ofsted setting up a system where 1,000 teachers across the country in a designated subject logon to an event at the same time to discuss findings within their field and "what looks like a good curriculum".
"I think the pandemic and the way we've had to work has taught us this is entirely doable and it's probably a really efficient use of people's time", he said.
Harford added: "I hesitate to use the phrase 'humanise the inspectorate' a bit more,  about people you can talk to about stuff as a teacher without thinking 'they're writing this down and they're going to come for me after I ask this question'. There are ways that that would help."
But Harford did admit "there will always be an element of teachers and schools being anxious to work with the inspectorate . . . there are ways we can work where people can learn from us in the same way we've learned from them in the last year".
Small number of schools found 'ineffective' by Ofsted
During the spring term Ofsted undertook a series of remote monitoring inspections of school graded  inadequate or requires improvement.
Schools Week analysis of the first batch of 41 letters revealed all schools within this first round were judged to be "taking effective action" to educate pupils during the pandemic.
Harford said the visits were "quite successful" with the watchdog identifying just 10 schools in total that "weren't taking effective action".
He added that inspectors had avoided their usual judgements such as good or outstanding as there was "no way of benchmarking what was good or bad" in the context of the pandemic.
The visits, he explained, once again highlighted to Ofsted the different contexts in which schools were working and "how different areas were having to respond in different ways."
"Of course in the longer term that will lead potentially to differential learning rates which we will need to be cognisant of as we go into the summer term", he said.
Harford added that while Ofsted had predominantly visited requires improvement or inadequate schools during the pandemic as "logically that's where we think would have the most difficulties in this situation" – this wasn't always the case.
He explained the watchdog had been asked to visit good and outstanding schools "that hadn't responded as well" as some inadequate schools.
Ofsted will not return to a full-graded programme of inspections until the next academic year, however monitoring inspections will begin again on May 4.