Pupils with special education needs and disabilities (SEND) are missing out on school places because councils are not doing enough to ensure they get the help they need, a report from the local government ombudsman has found.
New education health and care plans (EHCP) replaced statements in 2014. They were supposed to provide more "holistic and efficient" SEND support for young people up to the age of 25.
However, the first 100 investigations carried out by ombudsman Michael King show that, far from making the system easier for children and their families to negotiate, it has left some facing a "disproportionate burden" to get the help they are entitled to.
The frustration, stress and sense of injustice for the families involved is understandable
Complaints about the system have doubled in the last two years, from 109 in 2015-16 to 217 in 2016-17, with the number expected to rise further. Investigators have upheld nearly 80 per cent of complaints received compared to the ombudsman's average of 53 per cent.
In his report, King warned some pupils were missing out on places in schools and "ultimately failing to reach their potential" due to the long delays involved in the process, which is not supposed to take longer than 20 weeks.
The report highlights poor planning from councils resulting in extra meetings being hastily arranged, a lack of communication with learners and failures to share information.
The EHCP code of practice stresses that pupils and their families should be involved in decision making throughout the process, and offered a face-to-face meeting. But the report shows councils struggling to arrange meetings in a proper or timely manner, causing delays to the entire process.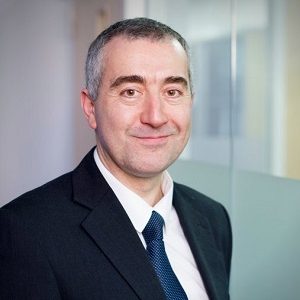 "The frustration, stress and sense of injustice for the families involved is understandable," the report warns. "When councils then fail to recognise and acknowledge fault, further damage is caused to relationships and trust."
The ombudsman has also highlighted concerns that officers do not always have the "necessary financial information" to make informed judgements on parents' preferred placements. The use of panels to make decisions can also leave families feeling excluded from the decision-making process.
The ombudsman added a "lack of strategic planning" was not leaving parents enough time to appeal decisions, and that some councils were issuing inadequate or incomplete final plans simply to try and meet government deadlines, leading to preventable appeals and causing "unnecessary distress and confusion".
"When councils get things wrong, it places a disproportionate burden on families already struggling with caring and support," said King.
"Some families have to go well beyond the call of duty to confirm the type of support their children should receive."