Richard Pennycook, the former chief executive of the Co-operative Group, has been appointed as the Department for Education's lead non-executive board member.
He assumes the £800-a-day role vacated by Sir Paul Marshall over a year ago.
Pennycook joins three other former businesspeople and one college principal on the board, which oversees the department's strategic priorities.
As the lead non-executive board member, Pennycook will support Justine Greening, the education secretary, in her role as the board's chair.
He will also be tasked with engaging with a "wide range of people across the department" and bring together the commercial and management expertise of his fellow board members to "offer robust advice and challenge".
The position pays £20,000 for just 24 days' work a year.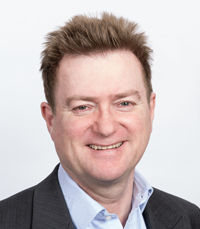 The department has praised Pennycook's "first-hand experience" in change management and staff engagement, and in "creating a workplace driven by core values".
Officials say these attributes make him "the ideal candidate" to work on the department's transformation programme, "building our department together".
Greening says the board plays a "vital role" in helping her department work "efficiently and strategically", and says Pennycook's experience will be "crucial in helping us to build our capability".
Pennycook said he was "honoured" to have been appointed.
"I look forward to taking on the challenge and to supporting the people who deliver some of our most important public services; including educating our children and young people and safeguarding those who are at risk."
Pennycook is chair of department store business Fenwick, the British Retail Consortium, e-commerce firm The Hut Group and Howdens Joinery. He left the Co-op Group in February after three years as its chief executive. He was previously the group's chief financial officer.
He joins former Mitie Group chief executive Baroness Ruby McGregor-Smith, North Warwickshire and South Leicestershire College principal Marion Plant, Metaswitch Networks founder Ian Ferguson and Meller Group chair David Meller on the DfE's non-executive board.
Previous non-executive board members at the DfE have included John Nash and Theodore Agnew, who both went on to be granted peerages and become ministers in the department.