A joint inquiry is set to investigate how schools and teachers can prevent and intervene in mental health issues among pupils.
The education and health select committees will run a new inquiry into "the role of education in promoting emotional well-being in children and young people and preventing the development of mental health problems" in the new year.
It will focus on training teachers to recognise mental illness and the impact of cyber bullying and peer pressure, particularly via social media, on pupils.
Neil Carmichael, chair of the education committee, said in a statement that schools "cannot be expected to [tackle mental health issues] alone".
"Children are not able to access the services and get the help they need at an early stage. Some only receive support from under pressure mental health services once their condition has worsened.
"Schools and colleges have a key part to play in tackling this problem […] It could be providing better access to counselling, promoting responsible social media use and training teachers to spot early warning signs, for example.
Unfortunately we can't afford our qualified and amazing school counsellor any more due to the funding cuts #flatcash #increasedcosts https://t.co/bKTQaKUNLL

— Vic Goddard (@vicgoddard) December 10, 2016
"But they cannot be expected to do this alone and so we will also be considering what support and resources these education settings will need if they are to successfully boost the emotional well-being of pupils and prevent the development of mental health issues."
Yet some headteachers have said existing mental health services, such as school counsellors, are no longer affordable because of budget pressures.
In response to a government tweet promoting the use of counsellors in schools, Vic Goddard, principal of Passmores academy in Essex, said: "Unfortunately we can't afford our qualified and amazing school counsellor any more due to the funding cuts."
Jamie Barry, headteacher of Parson Street School in Bristol, tweeted: "Ours has been reduced to half a day per week this year and will undoubtedly go next year."
However government advice for multi-academy trusts, published last week, suggested leaders should consider running special units attached to schools within their trusts.
The document highlighted being able to utilise specialist staff – such as counsellors and an education psychologist – across the trust's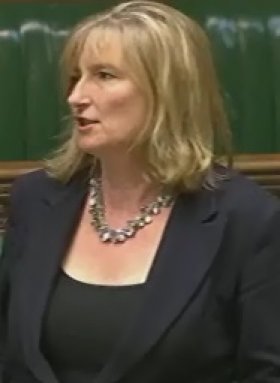 schools.
Dr Sarah Wollaston MP (pictured right), chair of the health committee, said: "The service has long been seriously underfunded and is unable to meet demand, leaving many young people without the help they need.
"Lack of timely help means that young people can sometimes only access help when they have become seriously unwell."
The inquiry follows another by the education committee in the mental health of looked-after children in April. It found that assessment of young people's mental health when going into care was "inconsistent and too often failed to identify those in need of specialist care and support."
Written submissions ahead of the inquiry should reach the committee by January 20 next year.