Education organisations have today outlined their opposition to the government's new selective school proposals.
Schools Week has rounded up the key arguments from official responses submitted as part of the government's consultation on scrapping the ban on new grammar schools, which closes today.
The 'Schools that work for everyone' green paper also includes plans to incentivise independent schools and universities to support or open new state schools, and lift the 50 per cent faith admissions cap on free schools.
The most hotly contested issue – allowing grammar schools to expand or new grammar schools to open – has mostly elicited a unanimous response: no support or impassioned criticism.
Only the New Schools Network, which helps groups set up free schools, and the Campaign for Real Education, which aims for "higher standards and more parental choice in state education", have avoided outright opposition to the plans.
1. Institute of Education: The top education systems in the world do not select
Frequently ranked as one of the best places in the world to study education, the Institute of Education said "the research evidence does not support the expansion of between-school selectivity as a means of enhancing pupils' life chances".
The organisation highlighted that there is a stronger relationship between educational attainment and family background in countries that use selection by ability.
Citing the Organisation for Economic Co-Operation and Development (OECD), which runs the PISA results every three years, the IoE pointed out that nine of the top 10 education systems in the world on PISA measures "have comprehensive systems".
"Policies that skewed school intakes further would undermine efforts to improve standards across the school system, impacting most on pupils from poorer backgrounds."
2. NAHT: Grammar schools are a distraction from real issues
School leaders' union the NAHT has roundly condemned Theresa May's plans to lift the ban on academic selection in the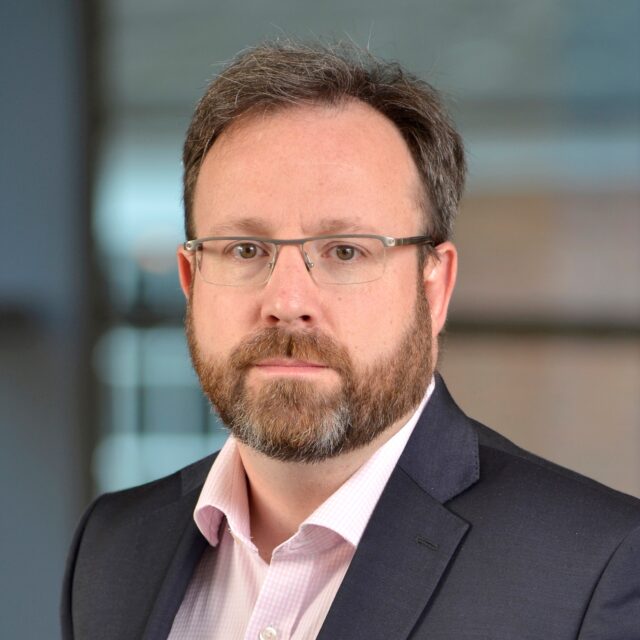 face of recruitment and retention problems.
Russell Hobby (pictured right), general secretary, said the fact eight in 10 members had voted "overwhelmingly" against the proposals showed there was very
little support from the sector.
"We know that grammar schools do not increase social mobility. They often provide a good quality education for those lucky enough to attend them, but they take fewer children on free school meals than schools with mixed abilities – 12.6 per cent of pupils at the highest performing non-selective schools claim free school meals and at grammar schools this is just 2.4 per cent.
"[…] Instead of this divisive and risky reform, we need a firm focus on the most pressing issues within education. It's quite straightforward: getting great teachers for the pupils who need them most, supported by confident leaders and with access to an evidence base of what works."
James Bowen, director of middle leaders' union NAHT Edge, added that the government's claim it could create tutor-proof entrance exams was "fundamentally flawed".
3. Comprehensive Future: Proposals have enormous and unprecedented opposition
Comprehensive Future, which campaigns for fair school admissions and an end to selection by ability, said almost the entire education world was united in its dismay at the proposals to expand academic selection.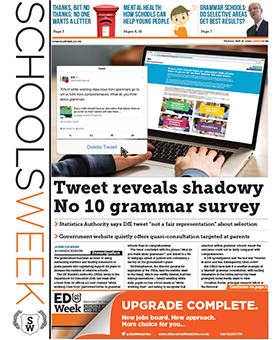 A spokesperson for the group said: "What a strange system it is which kicks children in the teeth at the age of ten at the very time we should be building their confidence and starting to prepare them for the dynamic world in which we live.
"Rarely has a government proposal met with such forceful and largely united opposition within the educational world."
The response also criticised the "skewed manner" in which the consultation reportedly asked its questions.
"At no point does the government enquire whether respondents agree with its (apparently hastily drawn up) plans to reverse decades of accepted policy and practice on selection.
"Instead, it simply assumes that the public and profession will agree with its fundamental premise and are thus only asked to offer support and furnish further ideas in order to implement these."
4. New Schools Network: More selection could lead to more specialist schools
The charity, which helps organisations and groups set up free schools, said it believes the "new freedoms" proposed in the green paper should "not just apply to academic selection".
"NSN takes no position on whether the ban on new selective school places should be lifted.
"However […] at present, schools with certain specialisms are able to set aside 10 per cent of their places for applicants with a particular aptitude for their specialisms.
"If this 10 per cent cap was lifted, and the range of specialisms schools could select for was increased, we can envisage an assortment of new schools being set up […] schools specialising in particular sports and schools with a focus on a particular performing art, such as dance, music or drama."
Its statement added that any new selective school should be able to demonstrate parental demand, evidence of how an area would benefit and how it would support applicants from disadvantaged backgrounds.
5. Bright Blue: Focus on free school, academy and pre-school places
The centre-right think tank cites the "overwhelming" evidence that grammar schools do not increase social mobility for most children from poorer homes.
Nigel Fletcher, head of research at Bright Blue, urged the government to "heed the many voices from across the political spectrum urging them to look again at the evidence on grammar schools".
"'Schools that work for everyone' is a laudable aim, but to make it a reality, ministers should focus on what works – improving the quality of teaching in challenging areas and expanding the number of good school places at new free schools and academies.
"Alongside building a high-quality, compulsory pre-school education system, these are the best ways to raise the attainment of all children and close the gap between pupils from poorer backgrounds and the rest."
6. Campaign for Real Education: Fund a technical-vocational school alongside every new grammar
For every new grammar school, a technical-vocational school for pupils whose "aptitude is technical or non-academic" should also be opened, said Chris McGovern (pictured right), a former teacher and chair of the CRE.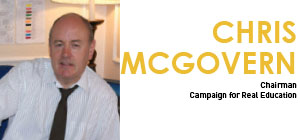 "Children need to be taught in line with their aptitude and, as far as possible, in line with parental wishes. Too many under-performing comprehensive schools in England are failing in this task.
"A massive expansion of grammar schools, especially in deprived areas of the country, is needed to meet the needs of pupils with an academic aptitude.
"In tandem with each new grammar school a new technical-vocational school should be set up to meet the needs of youngsters whose aptitude is technical or non-academic."
McGovern added that more funding needed to be directed at technical schools than grammar schools because of the resources required at these.
"For most of the rest of the world, especially in the top performing education systems, two such pathways are the norm and they tend to have broadly equal status.
"The only argument worth having is over the age at which the different pathways are provided. In China it is as late as 15 but in Switzerland it comes at age 11."
7. Education Policy Institute: Selection at 11 will not address early inequality
The think tank which has produced three reports on selection that were mostly critical of reintroducing grammars.
"Given that almost 60 per cent of the disadvantaged gap in attainment arises before children take their grammar school tests, a government strategy to boost social mobility needs to concentrate more on early years and primary education, and less on a selective school policy which throughout the world has been found to be ineffective in raising average attainment or closing attainment gaps."
It is likely the benefit would be very small
A recent report found that just six out of the 152 local authority areas in England would meet government criteria for new grammar schools – and they were all in areas with low levels of deprivation.
"If new grammars opened with large quotas of pupils from disadvantaged backgrounds, it is likely that the benefit to those pupils would be very small and would only reach a fraction of all disadvantaged pupils."
8. Sutton Trust: Grammar school admission process must be fair
If proposals are to be rolled out to expand grammar schools and thomas cook chester, then disadvantaged pupils would need to be extensively engaged with to encourage them to apply, and given as much tutoring as other pupils, said the Sutton Trust.
The charity, which supports youngsters from disadvantaged backgrounds, said grammar schools would have to do outreach to pupils in low-income homes as well as guarantee "all pupils" 10 hours of exam preparation.
"The body of research raises serious concerns about using grammar schools in their current form as a vehicle for social mobility. The trust believes that the government has to make sure admissions processes of existing grammar schools are fair, before their capacity is expanded.
"To do this, the trust recommends that grammar schools engage in extensive outreach to give those from low and middle income homes the opportunity to apply.
"Also schools should prioritise pupils from low and middle income homes who meet the entrance criteria in their admissions process. And to provide all pupils with a level playing field, all pupils should get a minimum ten hours preparation before admissions tests."
Comprehensive schools should also be handed a "highly able fund" to support academically bright pupils.
9. ASCL: Large negative effects of selection far outweigh the small positives
Teachers' union ASCL focused on the recruitment issues within schools and wider contexts such as poor housing and low pay which it said disadvantaged many families.
Its response read: "While the minority of pupils in grammar schools do slightly better, the remaining majority of pupils who are not educated in grammar schools do slightly worse in overall attainment.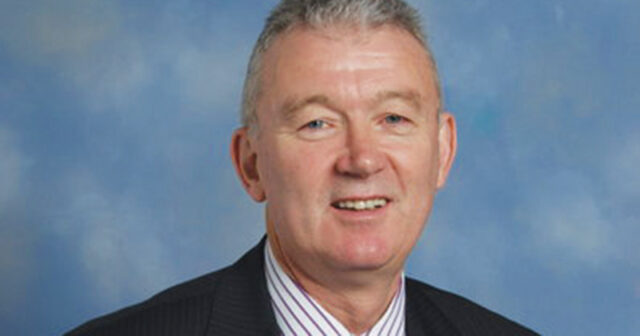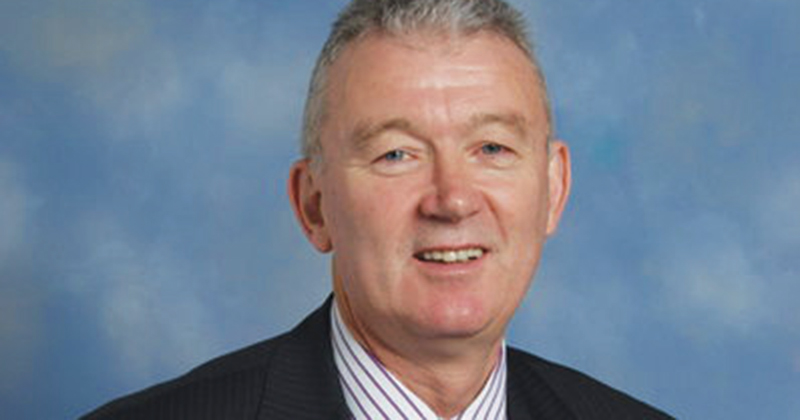 "So while a selective system has a small positive effect for some young people, it has the effect of widening educational gaps at system level."
Malcolm Trobe (pictured left), interim general secretary, added: "The attainment gap between poor children and other pupils is one of the biggest challenges we face in the education system but more selection is simply not the solution.
"Schools in disadvantaged areas are affected particularly badly by the nationwide teacher recruitment crisis. We need better incentives to attract more teachers to these schools.
"And we need to address the social factors which have had such a devastating impact on these communities, such as low pay, insecure employment and poor housing. The government needs a focused and coordinated strategy, not a policy which is based on nostalgia and anecdote."
10. Education Datalab: Selection won't raise standards for all
Datalab, after various studies on the impact of reintroducing grammars, have said the expansion of selection is "not the right way to raise standards for all".
"Currently, selective schools admit disproportionately few children from low income households. We do not have confidence that policies proposed in the consultation document would address this issue satisfactorily."
The organisation also said the government should not assume all universities will make for good sponsors and that all four of the safeguards proposed as a replacement for lifting the faith admissions cap are "weak".
11. The King Edward VI foundation: limit selective places and focus on outreach
The King Edward VI foundation in Birmingham and thomas cook doncaster, which runs eight schools across the comprehensive, selective and independent sector, defended the potential of grammar schools to boost social mobility – but under certain conditions.
Heath Monk, the foundation's executive director who has previously welcomed Theresa May's plans for more grammar schools, outlined three key points for the government to consider in the schools' formal response to the green paper.
First, the amount of selective places should be limited "in order to avoid the risk of leaving non-selective schools behind."
Second, "proactive measures" should be taken to ensure socio-economic background would not determine whether pupils were offered places.
Monk added that the foundation was "sceptical about tutor-proof tests […] and therefore, in our opinion, more inclusive selection must be achieved through admissions criteria than go beyond the simple ranking of test scores."
And thirdly, parents should be helped with meeting extra costs such as transport and access to extra-curricular activities which may come with certain schools.
"Outreach should also include familiarisation with the test itself."