The education secretary Damian Hinds has released delivery plans for the government's next six "opportunity areas", after publishing the first set three months ago.
The plans are for Bradford, Doncaster, Fenland and east Cambridgeshire, Hastings, Ipswich and Stoke-on-Trent, which were named as the second wave last year. Each area will spend £6 million, aimed at improving social mobility over the next three years.
A lot of the plans focus on school improvement, particularly for numeracy and literacy, with another common theme being careers advice. They also name the people who will chair each area's "partnership board".
Here is a summary of what each area plans to do for schools…
1. Bradford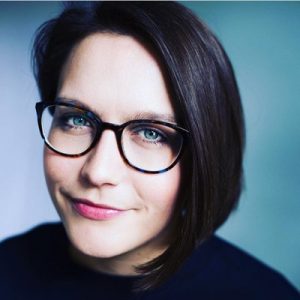 The chair of the Bradford opportunity area partnership board is Anne-Marie Canning, who is director of social mobility and student success at King's College London.
A former access officer at the University College Oxford, Canning is also a member of the Universities UK Ministerial Advisory Group, and has served as chair of the Russell Group Widening Participation Association.
She also served as a Labour Party councillor on Oxford City Council.
She says she grew up in one of the poorest postcodes in Yorkshire and is determined to "make Bradford's social mobility aspirations a reality".
Priorities for schools in Bradford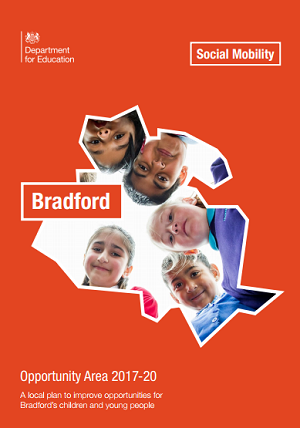 Teaching and leadership – school leaders will design master classes to attract education professionals to the city. Fifty leaders will start National Professional Qualification leadership classes.
Reading – whole-school literacy training will be available for nine primary schools, and an English hub will be established in the area.
Careers advice – each school will have an enterprise adviser – a volunteer from the business world – and a primary school careers programme will also be considered.
Removing barriers to learning –  the Education Endowment Foundation will help promote evidence-based interventions on handwriting, teacher training and other issues in 50 schools. Health partners will identify pupils with uncorrected eyesight problems across 80 schools.
2. Doncaster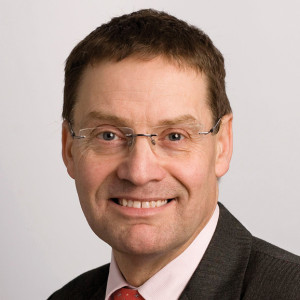 The chair of the Doncaster opportunity area partnership board is Professor Chris Husbands, who is vice-chancellor of Sheffield Hallam University.
Husbands has held senior leadership posts in universities for more than 15 years.
Formerly the head of the Institute of Education at Warwick University, he has also been dean of education and lifelong learning at the University of East Anglia, and director of the Institute of Education in London, with the last post held for eight years up until 2015.
He says "too many children are being held back based on where they live in the town" of Doncaster, and emphasised that collaboration across the borough was central to the plan to turn their fortunes around.
Priorities for schools in Doncaster
Reading and maths – a new CPD programme will support good teaching, and schools with low outcomes will get an education adviser.
Teaching and leadership – the number of Teach First placements in secondary schools will be doubled, and 80 leaders will be offered the National Professional Qualification.
Careers advice – every school will have an enterprise adviser, and six schools and one college will get outreach staff to double the number of poor pupils going into higher education.
Mentoring – a programme will be launched for vulnerable pupils to raise school attendance and increase their confidence.
3. Fenland and East Cambridgeshire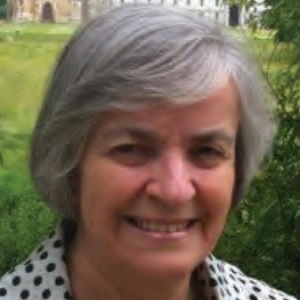 The chair of the Fenland and East Cambridgeshire opportunity area partnership board is Patricia Pritchard, who also sits on the Oxford Diocesan Schools Trust board.
She is a self-employed education consultant, who also works with the Woodard Academies Trust, Woodard Corporation, the Church Schools of Cambridge Trust and the Cambridge Centre for Sixth Form Studies.
Pritchard says she wants the opportunity area to "become a beacon of excellence for promoting social mobility and transforming the life chances of every pupil".
Priorities for schools in Fenland and East Cambridgeshire
Speaking and reading – at least 20 early-years educators will be trained with a focus on early speech, and at least five new breakfast clubs will open this year.
SEND and methal health – mental health first aid training will be delivered to one member of staff in each secondary school, and four support centres will be set up for parents whose children have an Education Health and Care Plan.
Careers advice – each secondary school will get an enterprise adviser, as well as training to get a qualification in  Careers Education, Information, Advice and Guidance (CEIAG) and to act as "careers champions".
Teacher supply – ten more Teach First placements will be made available, up to 100 school leaders will take the National Professional Qualifications and 20 new foundation teacher training places will be created.
4. Hastings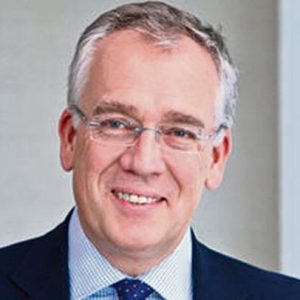 The chair for the Hastings opportunity area partnerships board is Richard Meddings, a former finance chief to Standard Chartered, the banking and financial services company.
In September he was appointed as a non-executive director to TSB, with the Financial Times reporting this places him in line to become chairman at the bank.
He had been a longstanding finance director at Standard Chartered, and was considered a candidate to become chief executive, but then left in 2014 ahead of an overhaul of its business.
Having lived in Hastings for more than 20 years, Meddings said the town's educational outcomes are improving but it "still lags a long way behind other areas".
Priorities for schools in Hastings
Reading – 15 target schools will be offered professional development including for teaching assistants, and schools will have access to more resources on teaching phonics.
Maths – regular "teach meets" will see teachers get together to learn about international evidence-based approaches, a STEM hub will be established and 24 teachers will be trained in the maths mastery approach.
Mental health – a training programme will be available for all schools and will identify mental health leads in each, while a parenting programme will also be developed.
Careers advice – every school will get an enterprise adviser.
5. Ipswich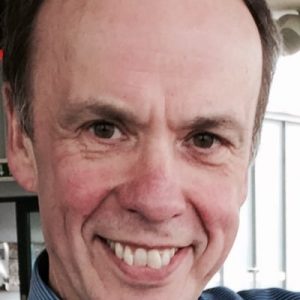 The chair of the Ipswich opportunity area partnership board is Richard Lister, who is also the founding vice-chancellor at the University of Suffolk.
He was recently awarded an OBE in the Queen's Birthday Honours for services to higher education over a career of nearly 40 years.
He has worked at the University of Suffolk since 2006, and previously worked at Brunel, Hull and Essex Universities.
"We are determined to show that by working as a whole community we can transform opportunities for everyone," he said.
Priorities for schools in Ipswich
Character – a delivery team will support disadvantaged families to develop positive learning behaviours.
Teaching – up to 80 leaders will take the National Professional Qualifications this year, and two will become National Leaders in Education.
Improving attainment – an Ipswich evidence-based practice fund will provide grants to improve English and maths attainment for the poorest pupils. Three schools will participate in a research project about transition between key stages.
Careers advice – secondary pupils will all get four "encounters" with the world of work, and a provider will deliver a programme to support young people not in employment, education or training to return to those pathways.
6. Stoke-on-Trent
The co-chairs of the Stoke-on-Trent opportunity area partnership board are Dr Carol Shanahan and Professor Liz Barnes.
Shanahan is the managing director of Synectics Solutions, a data company which works with businesses to reduce risk, financial crime and meet regulatory requirements.
Barnes is the vice-chancellor and chief executive of Staffordshire University. Before that she was deputy vice-chancellor at Sheffield Hallam University and Derby University, after time spent at Teeside University in Newcastle.
"We will work to make sure that all Stoke-on-Trent's children get a good start in life and grow into happy, confident and successful adults," they said.
Priorities for Stoke-on-Trent schools
Early years –  engage parents with their children's  earning through a "parent ambassador" initiative. Deliver specialist support at 25 schools with low levels of development in reception.
English, maths and science – "pupil premium catch-up reviews" with schools to make sure money is being used effectively, and one-on-one tuition for disadvantaged year 7 pupils.
Citizenship – improve access to the National Citizen Service extracurricular programme for the city's poorest pupils, and increase holiday provision that keeps disadvantaged pupils on track with learning.
Careers advice – expand an "inspiring females and males" event to half of the city's secondary schools, and making sure all secondary school pupils have four high-quality encounters with employers.