Schools turn to new IT course in droves after ECDL scrapped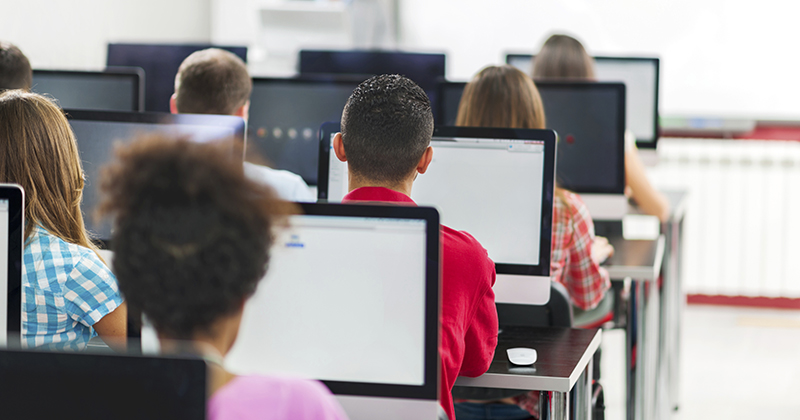 The number of schools offering a level two IT qualification has shot up after teachers have turned to the course in droves as an alternative to the discredited European computing driving licence.
Last year, 7,769 schools registered to run the level two qualification in IT user skills in open systems and enterprise, but this year more than 14,000 will be certified, according to TLM, the exam body which offers it.
Demand is so high that TLM has apologised for turning schools away from the course, simply because it does not have the capacity to assess them all.
One senior school leader who previously entered pupils for the ECDL certificate – a fast-track IT qualification now removed from the performance league tables – asked TLM to sign pupils up, and was told the exam was full "because of the ECDL debacle".
The leader claimed that the limit on places would give some schools an "unfair advantage" in improving their progress scores.
A TLM spokesperson told Schools Week the body was "truly sorry" it could not offer the qualification to more schools, and that it would be impossible to "take on the huge number of learners that were taking ECDL".
The alarm was first sounded on ECDL when the number of pupils passing the fast-track course shot up by 350 per cent between 2014 and 2016.
At the time, Ofsted warned inspectors to check that classes were not entered into qualifications like it just to boost league table performances.
It would be impossible to take on the huge number of learners that were taking ECDL
In March, the government removed the ECDL qualification from accountability measures from 2018.
However, like the old ECDL, the TLM qualification falls into "bucket three" of the Progress 8, meaning that it, as a level two certificate, is worth the same as GCSEs in subjects such as art and drama. TLM's spokesperson insisted, however, that it is not an "easy" option.
TLM is now planning to replace the current course with a "more inspiring" one from 2019, its spokesperson confirmed.
A recent Ofqual survey determined that TLM's user skills qualification was rigorous, said the TLM spokesperson. The regulator confirmed that a report will be published on November 21.
According to TLM's own figures, nearly 14 per cent of pupils who sat the exam got a U grade, which is higher than the IT GCSE equivalent, in which only 2.8 per cent of pupils got the lowest grade.
However, a bigger proportion of pupils pass TLM's course, and they do it at higher rates. Many more get an A* in TLM's course (7.9 per cent) than at GCSE (3.5 per cent), while the pass rate is eight percentage points higher for TLM compared with the GCSE.
Schools Week attempted to confirm the grades for the TLM qualification with Ofqual, the Joint Council of Qualifications and the Federation of Awarding Bodies, but was told in all cases that results are not held.
Stephen Wright, the chief executive of the Federation of Awarding Bodies, said that although it was "unusual" for an awarding body to lack the capacity to take on more schools, it did sometimes happen when a "popular qualification is withdrawn and they get more interest than they can handle".