Schools have had to shell out £3.8 million to cover the legal costs of converting to academies after a surge in councils passing on the bill.
A Schools Week investigation has revealed that more than half of councils now impose penalty fees on schools that convert.
The charge varies from a couple of hundred pounds to £40,000 per school.
Some councils still maintain they are obliged to pay conversion fees, especially when schools are forced to become academies.
What I find really hard to grasp is how a school with about 70 pupils can cost the same as a school with 1,800 pupils
But 69 of 120 councils responding to a freedom of information request by Schools Week confirmed they now charge schools for the legal costs of conversion, raking in £1.7 million last year alone.
It marks a massive increase, as council budget cuts bite, since 2013 when seven local authorities charged schools for conversion costs, with fees totalling £336,000.
The total paid by schools in the last five years amounts to £3.8 million.
Karen Sayers, chief operating officer at the Partnership Learning Trust in Dagenham, warned that schools are at risk of digging into their core budgets if fees go too high.
Her team has learnt to "negotiate tightly" with councils and managed to reduce charges by up to £1,200 per school. "Otherwise we'd end up giving councils money that should go on pupils," she said.
Schools currently receive a £25,000 government grant to aid conversion. But a spokesperson for the Local Government Association told Schools Week that councils are incurring "significant costs" to cover conversions.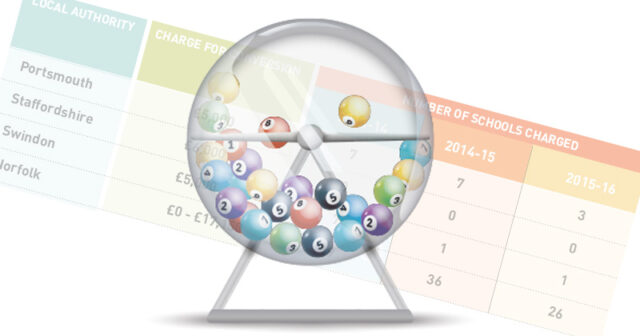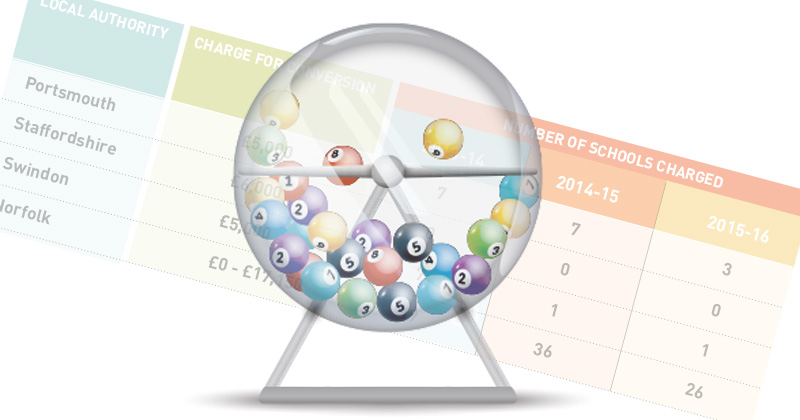 Councils said the charges go towards the cost of transferring payrolls, management information systems and land to the new trust, as well as lawyers' fees.
Essex, for example, said they introduced a charge because of a continued reduction in funding, adding that schools receive a start-up grant.
Thurrock said charges were introduced to make up for funding cuts and allow conversions to happen in a timely manner.
There are also big differences in how much councils charge schools.
Medway council, in Kent, charged Barnsole primary school £289 to convert – while Derby council charged three schools £40,000 because private finance initiative agreements meant additional legal and contractor costs.
Oxfordshire council charges a flat rate of £6,000, but estimates each conversion costs them £12,000.
Others, such as Cheshire West and Chester council, aim to recoup 100 per cent of costs.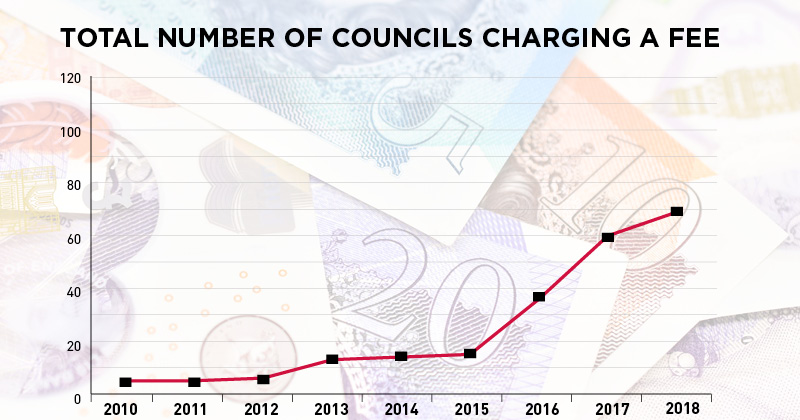 A total of 24 councils started charging for conversion costs last year and 21 introduced the policy in 2016.
However, 51 councils still do not charge. Buckinghamshire said it has spent £260,000 on conversions, recognising that "school budgets are under significant pressure already."
Oldham said it does not believe it should levy a fee, particularly on schools forced to convert.
Some councils, such as Newcastle, charge for all conversions except forced ones. But some, including Kent, for example, have a standard rate irrespective of "conversion route".
The latter appears to flout government guidance that no charges should be levied on schools forced to become academies after being rated inadequate by Ofsted.
Councils cannot charge for any costs relating to converting failing schools
Russell Dalton, chief operating officer at the Diocese of Worcester multi-academy trust, said much greater transparency was needed. His council introduced a £7,000 flat fee in April.
He said that if academies must be transparent about how public money is used, local authorities should be too.
"What I find really hard to grasp is how a school with about 70 pupils can cost the same as a school with 1,800 pupils," he said.
The LGA said its research shows primary school conversions cost £6,400-£6,900 and secondaries £7,300-£8,400.
The DfE said it was "clear that councils cannot charge for any costs relating to converting failing schools".
"We are working with the sector to minimise these costs and have published guidance on this for schools and academy trusts."
They warned any council fees must also be "reasonable".