Teachers face paying hundreds of pounds to park at their own schools as councils consider introducing new charges.
Nottingham City Council is currently the only local authority in England running a workplace parking levy with employers paying £400 for each space.
More than 100 schools in Nottingham fall within the scheme, but the tax has been passed down to teachers who have to shell out up to £500 a year to park at work.
This seems to me pretty outrageous behaviour by councils. The government should do everything possible to stop this practice
A Schools Week investigation has found at least four more councils – Bristol, Cambridge, Oxford and Reading – are considering introducing a similar levy.
All four said the plans were part of wider considerations to reduce traffic and improve air quality.
Any future levy income could be reinvested in public transport projects and reducing congestion.
They said no final decisions had yet been taken and further consultation would be sought.
However Robert Halfon, chair of the parliamentary education select committee, said it was unacceptable to charge public sector staff to park at their own workplace.
He told Schools Week: "This seems to me pretty outrageous behaviour by councils. The government should do everything possible to stop this practice – it is a stealth tax on teachers.
"We live in a car economy and people depend on them. It's unacceptable, and I'll look at raising it in parliament."
Nottingham, which has been running the scheme since 2012, charges employers £400 per parking spot if they have more than 10 on site.
A yearly permit for school staff varies between £130 and £500 a year depending on their salary while monthly charges range from £12 to £45 or £2 a day.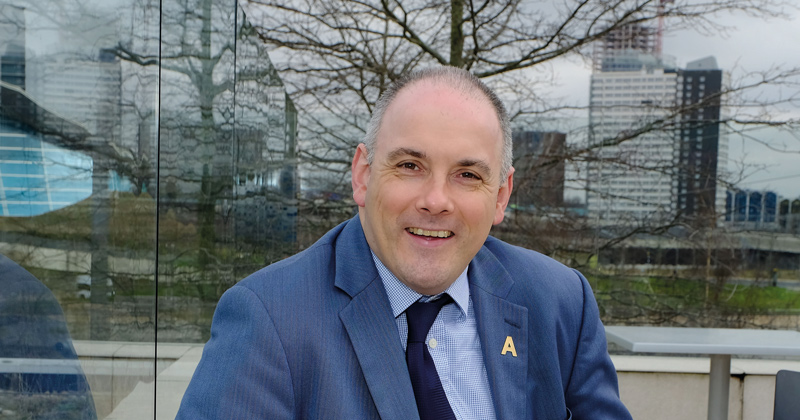 The council expects to raise an average of £12 million a year from the levy which has been reinvested in improving its public transport including a tram expansion, electric bus network and railway stations.
The scheme applies to all businesses in the  area – and in terms of schools, applies across all school types.
Kevin Courtney, joint general secretary at the National Education Union, said it was another reason for schools to cut down on marking workload.
"For many teachers the reason they travel by car is the huge number of books they must carry. Schools facing recruitment difficulties will also be concerned if they aren't well served by public transport".
A survey by Teacher Tapp this week found 84 per cent of teachers are able to park in a school car park. Only one per cent said they had to pay.
However the regional breakdown of the 2,692 respondents shows the vast majority of those paying appear to be from the east Midlands.
Luke Burton, a teacher in Nottingham, said the scheme was "ridiculous" and "not particularly useful when you're carrying 90 exercise books plus library books".
"The money funds transport links and should be paid by employers, but they can – and, in this case, do – reclaim it from employees."
But Anthony Breach, an analyst at independent urban policy research unit Centre for Cities, has said the levy is a good option for councils to raise cash, but needs careful planning and consultation.
He said it extends prosperity to more people by improving public transport and frees up land for other uses as some employers shed parking spaces.
"In cities with lots of congestion, the workplace parking levy is a fair and efficient way to raise the money needed to improve the local economy."
The four regions looking at parking taxes
Bristol
A parking levy is mentioned in the Bristol Transport Strategy – due to be published next week. It says a "robust business case must be made before progressing implementation of any scheme".
Cambridge
Cambridge city and Cambridgeshire county councils are both undertaking "initial investigations" into the levy as part of wider congestion plans. Any proposals will go to public consultation. No dates have been set.
Oxford
Oxfordshire county council is considering the levy among other options. There is no preferred option yet, and businesses and schools will be consulted before any final decision.
Reading
Feasibility studies are being run for a number of schemes, including a parking levy, which would "largely follow the Nottingham model".