A private school is still rated 'outstanding' after failing emergency inspections that found pupils were not safe and some were unlawfully excluded.
The Heathside preparatory school in north London, which charges up to £18,000 a year, got Ofsted's top grade in September 2017.
But just months later it failed two additional inspections on independent school standards.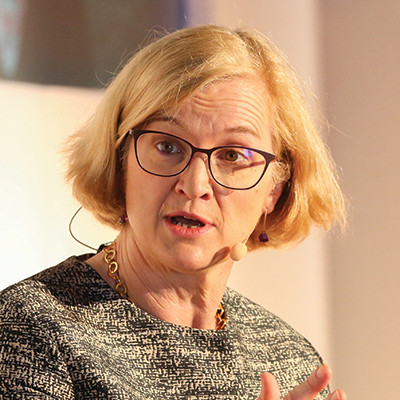 Inspectors found strangers had access to the school site, serious concerns about a pupil were not passed on to the local authority, and school records showed pupils were "excluded unlawfully".
Mary Bousted, the joint general secretary of the National Education Union, wants to know how Ofsted missed "basic" warning signs during its full inspection.
"The fact inspectors missed these basic safeguarding issues casts huge doubt on the quality of the inspections. How can these things have been missed?"
The case proved an Ofsted grade was "no guarantee to parents they will get the information they need".
An Ofsted spokesperson said it recognised the current rules meant judgments for private schools "can be misleading". It was consulting on providing up-to-date judgments following additional inspections.
Inspectors have to check that private schools meet eight independent school standards, including welfare, safety and suitability of staff and premises.
The watchdog plans to introduce new powers from September that would allow it to "bring forward" standard inspections and "recognise sooner where schools have improved or declined".
Heathside, which has about 500 pupils up to year 8 and a boarding school, was first graded outstanding in 2013, with an emergency inspection the next year finding standards were met.
Two years ago Ofsted's glowing report said that leaders gave the "utmost priority" to pupil safety.

But an additional inspection nine months later – prompted by a tip-off – revealed "chaotic" school trips, "disorganised" pupil files and staff "fearful" of reporting concerns.
Parents were notified the day a trip was happening and the head kept "scrappy handwritten notes" of discussions with parents. Some child protection records had been opened, but remained in their envelopes instead of being filed.
The school failed to share serious concerns about a pupil with the local authority, meaning no action was taken to protect them.
Meanwhile Ofsted found pupils could not always access a member of staff in an emergency at the boarding school.
A second inspection in September last year concluded "leaders and staff do not know how to keep pupils safe", with concerns that members of the public could make contact with pupils at a Territorial Army base and synagogue used as school sites, and through a shop with a door on to the school premises.
This is the system today and we followed Ofsted's procedures
Inspectors also found the head had not told the local authority 27 pupils left the school the previous year, meaning they were at risk of going missing in education.
A mattress was also found blocking a fire exit, with leaders "unsure who left the mattress there".
The school met all standards at a third inspection published last month.
Yet the school's website has kept its "outstanding" Ofsted banner since 2017 and currently invites parents to read a "very positive Ofsted result".
Stephen Rollett, the curriculum and inspection specialist at the Association of School and College Leaders, said serious safeguarding failings should be "reflected immediately in a school's overall Ofsted rating […] regardless of the type of school".
A spokesperson for the school said: "This is the system today and we followed Ofsted's procedures", adding it was proud to be an outstanding school and had tightened procedures.