Ross McGill, blogger, Twitter fiend and a deputy head, Quintin Kynaston Community Academy, north London
Wearing a long black coat, fluorescent vest and speaking into a walkie-talkie, Ross Morrison McGill's 6ft 4in skin-headed frame would look perfect outside a nightclub marshalling rowdy night clubbers. But it's Friday, it's 4pm and McGill – the only state school teacher on The Times' 500 Most Influential People list – is on bus duty at Quintin Kynaston (QK) Community Academy in north London.
Ten minutes later, with coat and vest removed, he is showing off his school's new building. Only open a week we see the gym, a new dining room, a fancy coffee bar and well-designed outdoor spaces.
Most exciting for design and technology teacher McGill, however, are a series of glass tubes on the sides of the building. They are exhibition spaces and their possibilities clearly excite him.
Best known for being the "most followed" teacher on Twitter, the QK deputy head is a generous resource-sharer – he's given away tips and resources on his website Teacher Toolkit for years.
I'm the only state school teacher on the list. It's amazing
When we meet, he has also just been nominated for The Times' list, organised by DeBrett's.
In his neatly ordered office which opens directly onto the spanking new playground, he pulls out the DeBrett's invite and carefully places it on the desk as if it might bite him.
"I have no idea how it happened," he says. "I got an email. It said 'Ross we want to let you know that you have been shortlisted for your sector'. But I'd never heard of DeBrett's, and I had to look online. When I saw that it was The Times 500, I thought 'bloody hell'.
"I'm the only state school teacher on the list. It's amazing."
He repeats several times in our conversation that David Beckham and Kate Moss are also part of the select club, and that he is bemused by the whole thing.
"The awards are in a few weeks' time and I'm going through all the dilemmas of wondering whether to wear a tuxedo, and what's a cocktail suit. If you look it up, there are red carpets and cameras, and Kate Moss and "who made that dress?", and I'm just going to have to turn up on the day in me suit."
The "me" suggests a northern heritage – but it's not easy to pin down his hometown.
Raised by parents who ran social services for the Salvation Army, McGill moved seven times in his childhood – from Irvine in Scotland, to London, then a stop in Newcastle and Tonypandy, in the Welsh valleys – before his parents finally settled in Fleetwood, near Blackpool, when he was 15.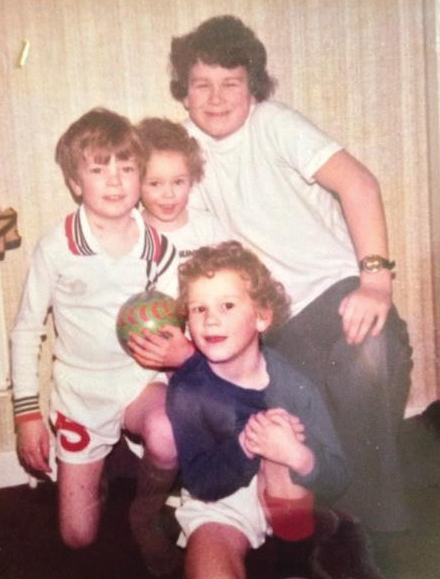 His upbringing was entirely within social service environments: children's homes, a probationary farm that rehabilitated young offenders, and a men's hostel. Saturdays were spent playing double bass in the Salvation Army band and Sundays were true rest days, with no television allowed.
Constantly moving around made education difficult, and the final shift came amid his GCSEs. But it made him aware how good (or bad) schools could be.
"I failed everything in year 11 because I had to change syllabus. I think I got 3Cs. I repeated a year. I went into sixth form, without the uniform and everything, but I did a science and technology GCSE course – or something like that – which got me another eight GCSEs including English and maths.
"That got me the ticket for A-levels. I did four, flopped a couple, but, most importantly, in my last year, Paul Boldy, the head of design and technology at Fleetwood High School in 1990, got me teaching a small year 7 project just to get a taste for teaching. I loved it."
He missed his first university choice to study design technology at Loughborough, so instead headed to choice number two: Goldsmiths College, in London, to study for a BEd in design & technology teaching.
"It was knackering. Your mates are going to lectures and partying until 2am; you're writing lesson plans and being in class the next day and dealing with behaviour. And it's hard. Really hard."
Still in close contact with his university friends he looks pained as he explains how they would tease for him for doing a degree in "papier-mâché".
He struggled with writing, he says. "I definitely had some literacy demons."
After university he decided to teach abroad and headed to Nigeria – despite it being in the grip of a military coup. It was overwhelming. Alone, "too young" and unhappy, he came home despite knowing that it would mean losing face. He had, after all, said he'd be gone for years.
He came back to find he'd also missed the graduate job market. Sleeping on friends' floors he worked as a supply teacher for the remainder of the academic year until he got his first full job at St Thomas More in Tottenham, north London, an area struggling with racial tensions in the late 90s – and substantial gang violence.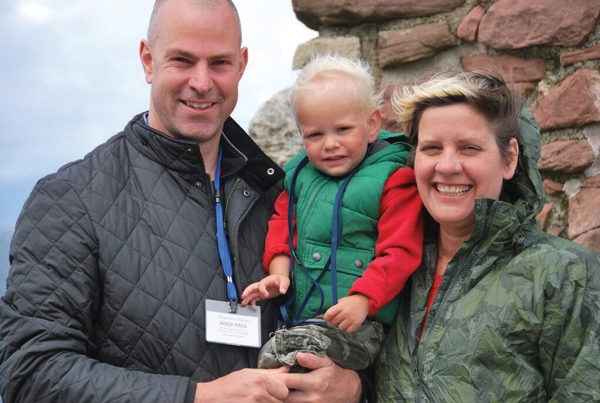 "I remember 50 kids from another school turning up with bats and chains. I remember running kids up to staffroom to lock them away, and watching kids turn up in a mini-bus just coming back from a football match get obliterated."
He then moved to become a middle leader at Alexandra Park School, also in north London, where he met his wife, Jenni. "I wasn't looking for love," he says. "I was actually looking for a head of department."
"She is the best thing that ever happened to me," he says, beaming and pointing at a photograph of his son, Freddie, on his bookshelf.
But Freddie's birth was far from ideal.
From 2008 he was working at Crest Girls' Academy but was in the process of accepting voluntary redundancy in May 2011 when Freddie was born – three months early.
"Jenni was blue-lighted down to the incubation specialist team at Ashford, Kent. I drove behind. We ended up staying there three months."
He started blogging about Freddie's progress. The site "went astronomical" and became a network for parents of premature babies. McGill updates it infrequently now but remains in touch with charities for the parents of premature children.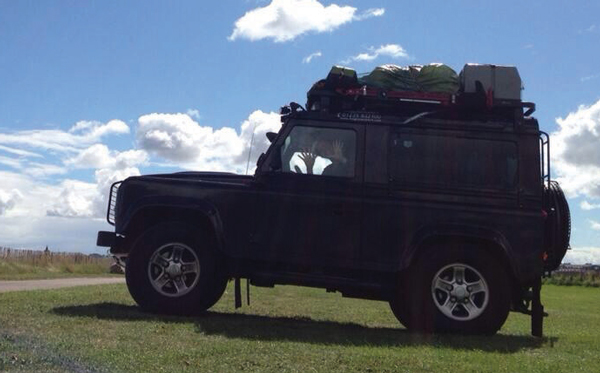 With no job to return to, and a new son to provide for, he used blogging to start a website – the Teacher Toolkit – that could help promote him as a consultant or writer, until his teaching confidence came back.
Using his background in product design, he marketed the site cleverly and it grew rapidly. He now also has 80,000 followers on Twitter.
In November 2011, he returned to teaching at Greig City Academy, north London, and in September last year moved to QK as a deputy head. "I still pinch myself to think that I am a deputy head. I can't believe it."
As the sun fades, McGill's phone buzzes. It's a message from Jenni. Freddie needs milk – can he fetch it on the way home?
He chaperones me back to reception, clearly excited to be going home to spend a weekend with his family. In fact, he's a man clearly excited about all opportunities in his life, even as much as he's scared of them.
Turns out, the papier-mâché man didn't do too badly after all.
IT'S A PERSONAL THING
What do you usually eat for breakfast?
Most days all I have is a large glass of milk! A strong, black coffee when at my desk. That's it! I know, I know . . .
What's the most important phone call you've ever received?
I was in Thailand, six days into a summer holiday when my sister-in-law called me to say my father had just passed away. I took the next boat, car, flight to get back to our family home.
Where would you most like to go for your next holiday?
Hmmm. After jet-setting to more than 40 countries, and yet not having had a holiday for the past four years, I'd be happy to go anywhere. Somewhere hot in the Mediterranean for a quick fix; longer term, the next dream holiday has to be to South America.
If you could be any animal, what would you choose – and why?
No idea! I guess it would have to be a work horse. Pulling carts by day, and running green fields by night.
Your house is on fire! After family and pets, what else would you save on your way out?
My iMac; dressing gown and photo of my father.