When staff at Westminster Academy greet Effat Rahimi-Kaloujeh, there is clear admiration and respect in their voices.
It is not surprising. Her determination to help others and learn as much as she can has seen her come from a young Iranian in her 20s unable to speak much English, to a graduate who now runs the school's inclusion data team. And to top it all off, she was given a British Empire Medal (BEM) in the New Year's honours list.
Her journey has not been the most straightforward. Living in Iran's capital Tehran, Rahimi-Kaloujeh's life was changed in her late teens by the 1979 revolution.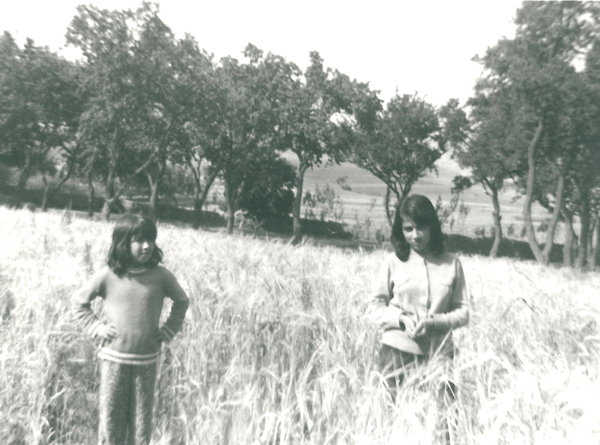 Before then, her childhood was like many others: "I grew up in a nice home. At school you could say whatever you wanted and nobody bothered to say, 'No, you shouldn't'.
"I was a keen bicycle rider. I cycled everywhere until the revolution, that was when girls were not allowed to cycle anymore."
She wanted a different path to the one chosen by her two older sisters (she also has two younger brothers), and was aiming for university to study Persian literature. Then she wanted to become a teacher.
"My two sisters didn't go, and I didn't want to follow them. They got married, and I wanted to do more than just get married and have children. I wanted to do as much as I could."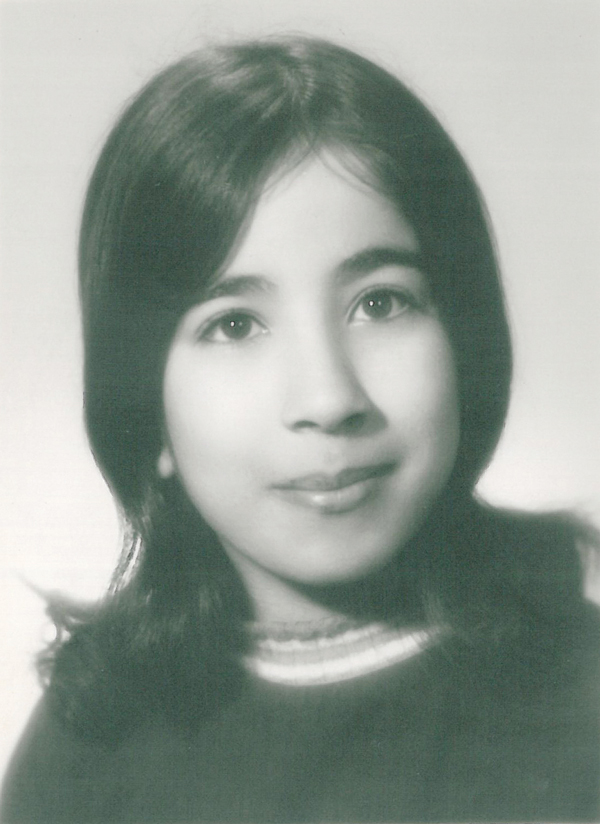 But her dreams were put to the side when the country's monarchy was overthrown and Iran became an Islamic republic. Rahimi-Kaloujeh was 16.
In this period of change, schools became stricter in their teaching and the dress code.
There were also impacts on her academic goals: "Because of the revolution, they closed the universities for two years. So the year that I graduated from high school, I wasn't able to enter university."
With her dreams dashed, she worked at her uncle's import and export company throughout the Iran/Iraq war for the next eight years.
"It was a difficult time, and the country was basically consumed by it, although it was mainly at the borders. But from time to time, we would have planes come and bombard the capital; we would just see them passing by and we would think, 'Oh my God, it's going to hit somewhere else.' It was a turbulent time."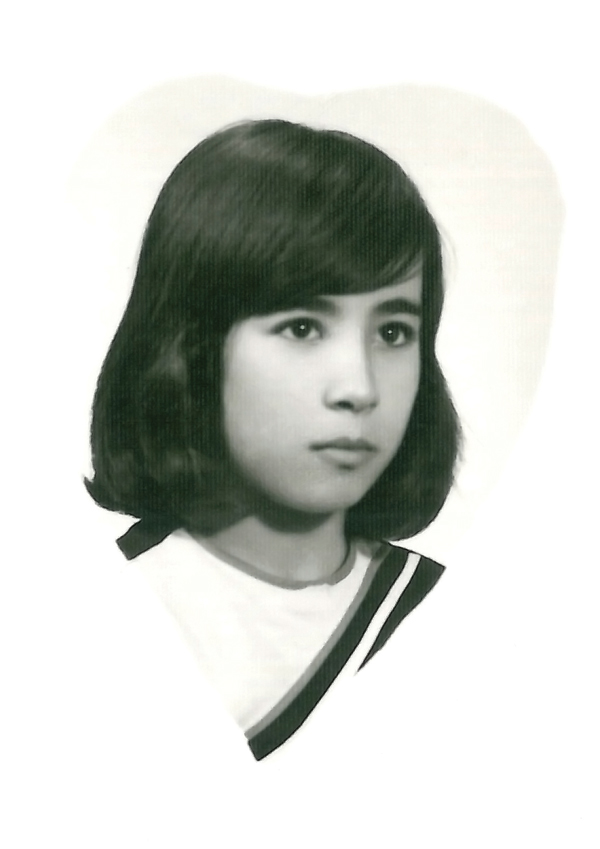 At the end of the war her uncle offered to send her to London to improve her English, but made it clear that he did not expect her to return to Iran if she did not want to.
At 27, she moved to Hampstead, north London, to stay in a boarding college while doing a secretarial course, but decided she did not want her uncle to support her. So she rented her own room, took a part-time job and attended English classes.
Not long after, she met her husband of 26 years Rasoul – who she describes as her soulmate-and they had two sons Sahand, now 24, and Sina, 22.
When her children were old enough, she decided to enrol at Southbank University. "It was hard work with two children in primary school, but I would take them to school and go to university and come back… my husband was there, he was helping me. Without him I'm sure it would not have been possible.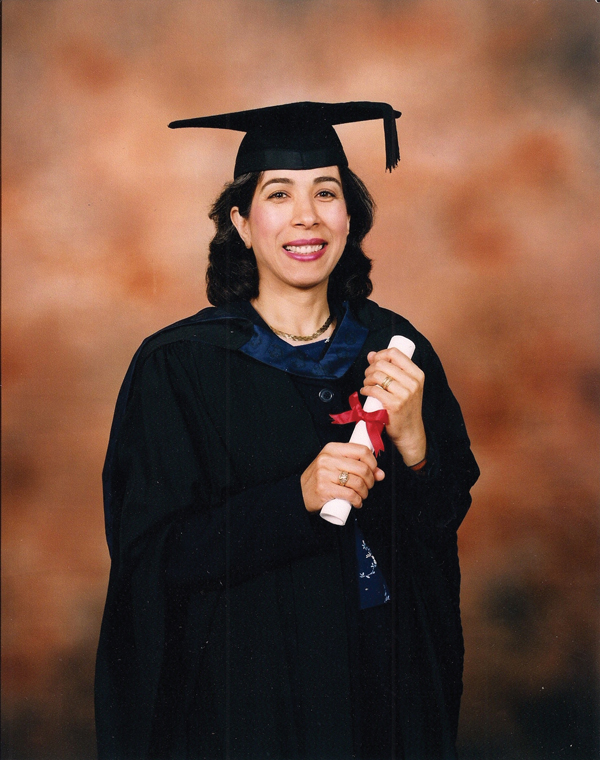 "It took four years, and I am proud that I was able to complete it. My parents were so proud when I sent them the graduation photo! Without that university education, I wouldn't be here. I wouldn't have been able to join the academy or come to this point."
Despite her early passion to become a teacher, she says she lacked the confidence to pursue it, but still wanted to work in a school environment.
After a period working for the education department at Westminster City Council, she applied for a job at Westminster Academy when it opened in 2006.
Rahimi-Kaloujeh now works as the SIMS inclusion manager at the school. She works with a tutor group every morning and is there for them to discuss any issues they may have, around school or responsibilities outside school.
"I care about people so much that sometimes I forget myself! And children here… I just love to see them doing well."
Her passion for the job was recognised when in November she received a letter and the keen eyes of her sons saw that it was more than a bank statement. She had been told that she was being given a BEM for services to education.
"My children said, 'Mum, you've got a letter – but it's different. It's not a bank statement…' So I opened it and read it. I read it again. 'Mum, what is it?' They took the letter and they were shouting and jumping up and down. I said, 'OK, give it back to me – I have to read it again!'
"It was a strange feeling. I never knew that I could be recognised in such a way. You hear it on TV and think it's all for famous people, and people who are doing extraordinary things.
"It was too big for me, as someone who came over from Tehran with little English… it's an honour, the proudest day of my life.
"I am thankful to people who helped me throughout so many years to achieve this, and to be able to study and work, to be able to raise my kids where there is lots of opportunities to do things.
"There are possibilities here that your wishes can come true."
IT'S A PERSONAL THING
What do you miss most about Iran?
My family. I miss what would have happened if I had stayed there. I often think that if I hadn't come here, where would I have ended up . . . which is something I will never know, of course. I miss the unity that I had during my childhood. Also I miss the four seasons – back home we've got proper seasons!
How do you relax?
I love cooking, so making dinner relaxes me. I read papers, and I knit. I love exercising and reading books
What's the best thing you have knitted?
I saw a small picture in a magazine called Burda, which is all about clothing and fashion. I saw a small picture of a girl on a farm, cutting wheat, with a bundle under her arm. And I said, "This is lovely, I have to make this." So I just blew up the picture and crossed it, put boxes over it. I don't know how to describe it, but I just drew the picture of small boxes, and every piece of that picture was in one box, so I made a large hanging portrait by knitting it.
Wow!
It was so beautiful! I put it up in my uncle's company, on the wall, and I left it there. I just loved it.
What's your favourite thing about London?
Spring and autumn, which takes me back home, because of rain.
Really?
I love rainy days, and sometimes I go out without an umbrella just to walk in the rain. You always find a green area to go to. And I love people. English people, they are very kind. I've lovely neighbours, and they accepted me with open arms. I don't think all the countries would do that. I didn't come here as a refugee, but I can see how they are looked after here . . . this is all from the kindness of people. And the fact that they get opportunities – to study, to work – is great. I love Christmas too.