If you can't find Jo-Anne Baird in one of the University of Oxford's historic buildings, you will probably find her taking a stroll with her husband and dog through the nearby rolling countryside.
We meet in the university's department of education on one of Oxford's beautiful city streets – Norham Gardens, a stone's throw from University Park.
Baird is professor of educational assessment and director of the Oxford University Centre for Educational Assessment (OUCEA) where, with her research team, she conducts research on assessments for pupils that test "the things people think are valuable".
Born in Glasgow just two weeks before man first walked on the moon, she grew up on a council estate in Rutherglen, five miles outside the city, after her parents' former house was requisitioned by the government to build administration offices.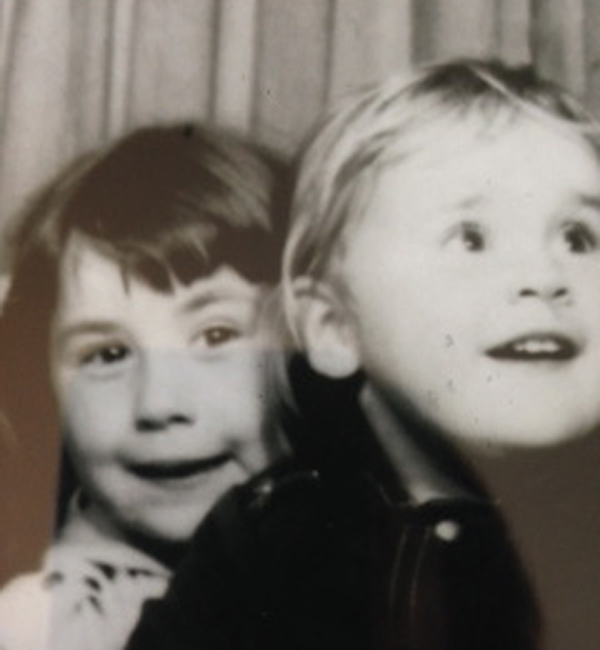 It would be easy to contrast the estate with her sumptuous Oxford surrounds, but her description of estate life is different to what you might expect.
"It was really nice because it was actually built on an old country estate, so it had a little stream going through it. There was a pond, there were lots of trees, there was a dairy farm at the top of the hill. And from the top of the field – I had to walk through this field to go to primary school – you could see for miles.
"I could see the mountains and it was quite inspirational. So you had a sense of place but also a sense of the wider space that you were in, and I really liked that."
Outdoor life and sports were a big part of her childhood, and continue to be.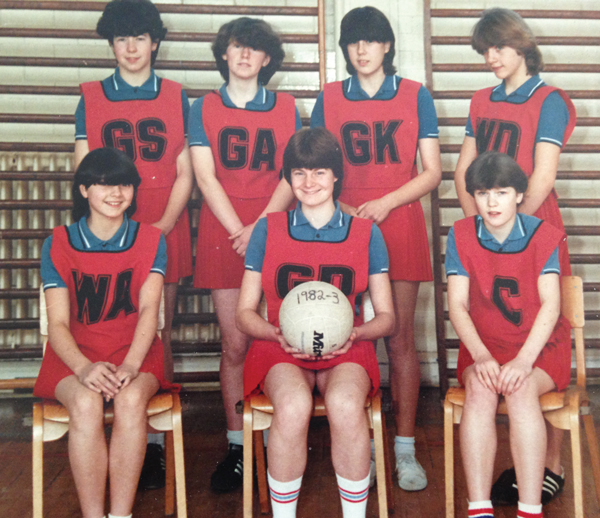 She joined the netball club in primary school as she was taller than most of her fellow pupils – something that gave her a natural advantage and meant that she always played in defence positions, usually either keeping goal or goal defence. "My problem was that I got quite good at keeping goal so I wouldn't be moved out to goal defence. Basically I wouldn't let the opponent in the semicircle!"
Though she enjoyed sport, she does have one bad memory of being given the belt over her failure to do sit-ups. "I can't do them because I'm absolutely useless – because I was quite sporty I think that they thought I was just not making any effort."
At 5ft 9in, she towered over some of her teachers when she was a teenager.
It was her mother and grandfather who inspired her educationally. Her mother took accountancy exams when Baird was young and worked for a housing association in Scotland before retraining to become a nurse when she was 50.
"She has a degree in psychology, and she's been quite an inspiration really. She has always believed in education, and her father, my grandfather, was just really intellectually curious. So I was brought up with all these questions and discussions and long conversations on walks…"
Her mother, now 64, prompted Baird's department when she worked at AQA to get email (back in the 90s) so she could mail her daughter, and the pair now chat on Skype.
The assessments we have don't assess higher order thinking skills – they just assess knowledge
"She was the one who introduced me to Skype. She's got an iPad too; she's always on top of whatever's happening, technology-wise."
Her grandfather's life experience made its imprint too: "He was a merchant seaman, so he had travelled quite a lot.
"He would talk to a group of you, that's the other thing. He would speak to people and find out what was going on. It was quite a sort of curious and energetic upbringing."
After finishing her Highers she went to the University of Strathclyde – the first in her family to do so, and on a full grant – to study psychology as her grades were not high enough for medicine. In hindsight she thinks this was for the best: "If I'd had the chance to do medicine, I probably would have – but I think it was only because that was seen as the pecking order and I'm not sure if it would have been the right thing for me at all."
After graduation, she moved to Farnborough, in Hampshire, to work at the RAF Institute of Aviation Medicine where she had done a placement during her university course. She stayed four years – and it was where she met her husband in 1993.
The pair married in Tobermory on the Isle of Mull, 10 years later, and now live in Woodstock with their dog, a Groenendael: "He's huge with long black hair and sort of yellow eyes, so he looks demonic. But he's the softest dog I've ever met – we can't even get him to bark!"
The couple enjoy the countryside they now have on their doorstep in the Cotswolds: "We do a lot of Cotswold walks, which involves two towns, a church and some water – and usually a pub! A traditional Cotswold walk.
"A little bit of exercise is a good way to relax. Modern life is not very good for your health if you're not careful. All that sitting, travelling, sitting again…"
She was head-hunted by the University of Oxford and took up the position at OUCEA three years ago, working on the new assessment. Before that she had a 12-year spell at AQA, ending up as head of research for the exam board, as well as posts at the Institute of Education, and teaching spells at a FE college and the Open University.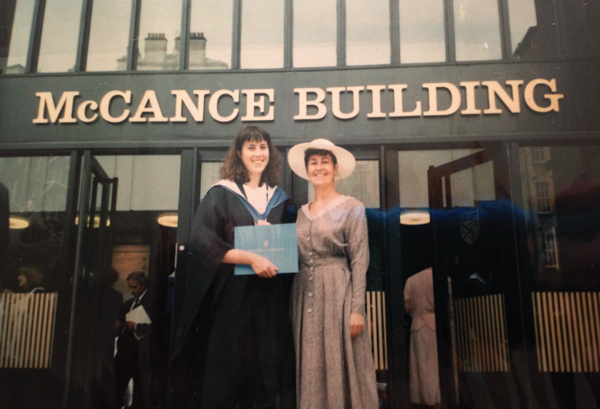 She confesses that she was very good at exams as a student.
"There's a lot of debate about whether assessments are the right kind, so the work we're doing at the minute is really to establish where we are in relation to what is actually being assessed, and how you would design assessments to improve that.
"The real concern that people have all over the world, actually, is that the assessments we have don't assess higher order thinking skills – they just assess knowledge. So you can rote learn, you can drill students, and they actually might not even understand the responses that they make in exams.
"We're interested in how you would avoid that situation. But to be honest, any assessment to develop expertise, you need knowledge and skills – so it's about how you get the right balance, and how you ensure that people recognise that the assessment is valuable, otherwise you just keep going round the same loops."
IT'S A PERSONAL THING
What's your favourite place to go walking?
Isle of Skye. I think the Cuillin mountain ridge is absolutely gorgeous . . . I've travelled a lot and there are few places that are better than that. It's a fascinating place to be that really roots you in place and history.
What book are you reading at the moment?
Hilary Mantel's book of short stories, which includes "The Assassination of Margaret Thatcher"! It's exceptionally well-written, right from the first word.
Other than walking, what do you do to relax?
Cycling, running, watching international films…
What's your favourite?
I've got a few. The Lives of Others, Tell No One and Oldboy . . . they would be on my list.
What's your favourite thing to do in Oxford?
I'd like to say punting, but my favourite thing would be working in the [Bodleian] library.