Sitting across from Ros McMullen, it is hard to imagine the headteacher of one of the most successful turnaround schools in Yorkshire as a teenage political activist in the 1970s.
But that young rebellious streak undoubtedly got her to the top – and is what continues to drive her.
"I was never going to become a teacher. Never," she remembers. Perhaps a strange statement to hear from the daughter of a primary headteacher, and from the woman at the helm of Yorkshire's first academy.
The eldest of five, her relationship with schools in her youth has clearly affected the adult McMullen.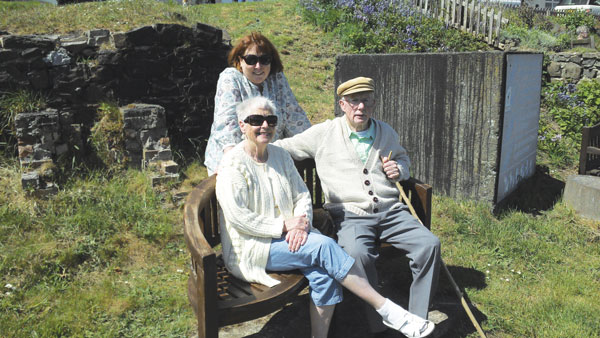 Her father left school at 14 to work in the shipyards but eventually became the headteacher of a small primary in the fishing village of Amble, near Newcastle-upon-Tyne. When McMullen was 11, the family upped sticks for the Waterloo area of Liverpool and a headship for her father of a larger Catholic primary. "He was a working class lad made good," she smiles.
She spent three years in a Catholic grammar school in Crosby but her father moved the family again, this time to Southport, so all the children could attend a comprehensive. He did not agree with a selective system – and neither did his daughter.
"When I was at the grammar I decided that I didn't agree with selection. The teachers would all be lobbying the council for the preservation of grammar schools and I would be the other side. I was a bit of a radical."
She says she was "under-stretched" at the comprehensive and put all her energy into politics.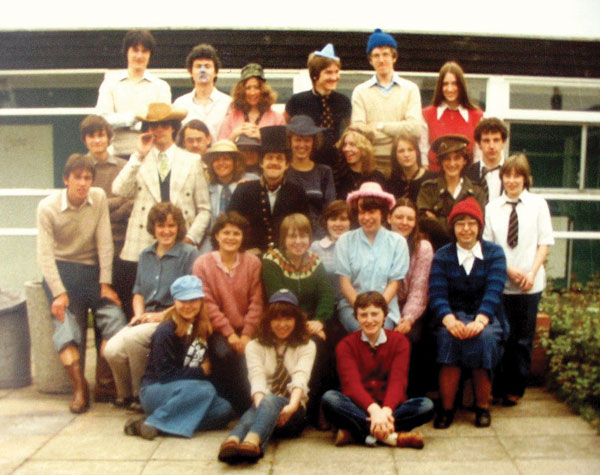 "I was a real teenage rebel. I put any kind of intellectual stretch or passion into that because I wasn't getting any at school. The 70s were a different world."
Even her parents did not push her academically – despite her father's profession – something that she now describes as "odd". She says her younger brother, who was closest in age to her, was not academic and that perhaps was why they did not want to emphasise her abilities.
"It was a shame, but that's how it was. There was a lack of push. I took my time with politics as a consequence.
"I was involved in Labour's Young Socialists, a hotbed of trouble in the 1970s. I started, or tried to start, a branch of the National Union of School Students, rather unsuccessfully.
"I remember my dad getting phone calls from my headteacher complaining about my political activity in school. It was an overreaction, totally unjustified. So the one thing I was never going to be was a teacher. Never."
She went off to Lancaster University to study educational studies and sociology – and became inspired to teach.
"I wanted to do it better than it had been done to me. I felt education was a mess; and to be frank if we look back to the 70s, it was a bit of a mess. I came at it from quite a bolshie, rebellious angle; that I was going to change the world. That's why I trained to teach."
Her first teaching job was in Luton, at Lea Manor High School, on the notorious Marsh Farm estate, before she headed to Manchester with her then husband – a short marriage to a childhood sweetheart.
While teaching at Wright Robinson School in Manchester she became interested in school leadership and at 32 (she's now 52) became deputy head of Wellacre Academy in Trafford. She was the first woman in a senior leadership position and there were only five women on staff.
"I was going to change the world. That's why I trained
to teach"
She missed out on the top job when the incumbent head left. "Apparently it takes a man to run a boys' school. So I decided that the best thing to do was not work for that governing body and get a headship elsewhere. Which is what I did."
After applying for 12 jobs, she began to realise that being young, female and ambitious was not looked on favourably. She thinks she finally got her first headship "because nobody else wanted the job".
And that job was Kingsdown High School in Wigan, where in 2000 only seven per cent of pupils got five A-C grades at GCSE, not including English and maths.
It wasn't easy: the school was on what she describes as a "confluence" of two council estates and, she says, initially she was threatened by the community and had to be walked to her car each night by the school's caretaker.
But McMullen turned the school around.
"There had been a lot of that cuddle and muddle, we are very good at pastoral, rubbish. The one thing that actually wasn't happening was children in lessons being taught and entered for exams. I paid no attention to the things that I was supposed to."
Teams were sent out on to the estates to get kids in class and by the time she left, she had managed to get achievement at GCSEs up to 30 per cent five A*-C, including English and maths.
She moved on when the local council thwarted her plans to grow the school and David Young Community Academy (DYCA) came calling – the first in Yorkshire under Labour's academies programme. That was in 2004.
But it was a difficult journey. She moved her family from Manchester – husband Steve, and children Roisin, Finn and Erin – to York and set about forming the school that was to serve the large Seafield estate in Leeds.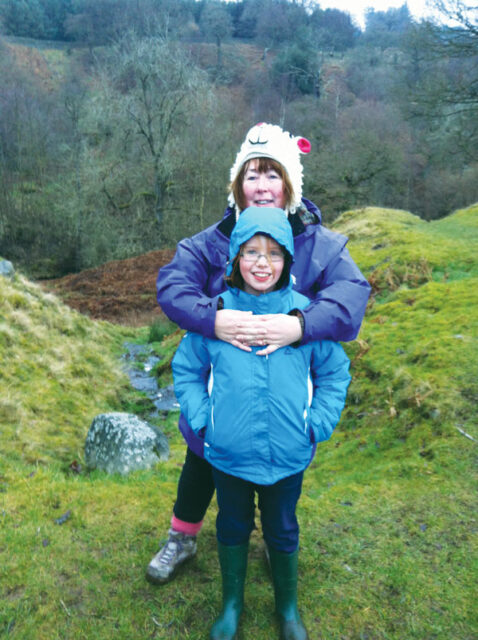 "I was castigated at the time. And it sounds so silly now, but some of it was for putting the kids in smart uniforms. All the schools put kids in smart uniforms now.
"One of the big myths about me was that I didn't care about vulnerable children. Why on earth would I do this job if I didn't? I was here because I cared about vulnerable children."
David Young was formed from two troubled secondary schools. Of 1,000 pupils, 300 were then persistent absentees; now 67 per cent are eligible for free school meals.
She has this year stepped up to executive principal and is the chief executive of LEAF, a multi-academy trust of David Young and two primary schools. A bid for an alternative provision free school in the east of the city is on the table.
Why did she want to take on another big challenge? "The idea of being an independent head and being able to do it my own way, in a way I knew worked – I was so attracted to that.
"In the person specification for the job they had said an essential requirement was a passion for social justice and I had never seen that on a personal spec. I thought I can work for these people. I couldn't have worked for loads of sponsors but I could work for the Church of England and I could work with passion for social justice."
Where did that passion come from? "That's the influence of my dad. I have been steeped in Catholic social teaching. I'm not the firebrand, the dangerous radical that I was in my teens. In fact I am a good Blairite. But it all comes from a passion for social justice that's rooted quite deeply in my Catholic formation."
What has been your favourite holiday?
Italy. I adore the mountains. Tuscany, the mountains of Tuscany. The time I am thinking about was 2009. There was a village called Montefegatesi, it's just a village that nobody would ever find. It's a village you have to work really hard, really, really hard to find. About 3,000m up and you have to find it. It's near Bagni de Lucca. It's beautiful if you google it.
If you could go back to any period of history, when would it be?
Oh, I would be a suffragette. There's no doubt about it! I would have liked to have been with them as they formed the Women's Social and Political Union, to have been right in there at the start. No doubt about that one.
Favourite book?
Loads of them. That's a really hard question. Well, there's a series of books which I keep re-reading and they are the Susan Howatch novels, the Starbridge novels. And I like them because they are a rattling good read but because there is a lot about theology in them as well. A lot of sex, but a lot of theology too.
What about your favourite meal?
Errrr, I like cooking for all the family, I like cooking Christmas dinner, I like cooking traditional meals. I cooked Christmas dinner for 12 last year. Funnily enough, I've got this reputation of being really hard and actually I am a Mother Earth character.