Shadow education secretary Tristram Hunt is so tall he has to fold himself like an envelope when crawling into a chair in his Parliament Square office. Surrounded by history books and speaking with a cut-glass accent, his manner lies somewhere between hipster academic and management consultant.
His name, voice and academic background aren't stereotypically "Labour" – a point keenly brought home in David Cameron's recent Tory party conference jibe that Tristram wasn't a fit name for a politician of red hue.
Hunt is irked by the comments. "You know, the tactless: 'I can't believe he's not a Tory' . . . but I've never felt a Tory; I have always felt very at home and at ease in the Labour tribe."
Despite the demeanour, the 40-year-old Hunt's tribalism is no surprise. His father, Julian Hunt, a meteorologist and now life peer in the House of Lords, was a Labour councillor who led the Cambridge Labour Group just before Hunt's birth.
Further back, Hunt's great aunt Peggy sat on London's local council and was instrumental in setting up the 10 o'clock and 1 o'clock clubs in London, an early version of SureStart.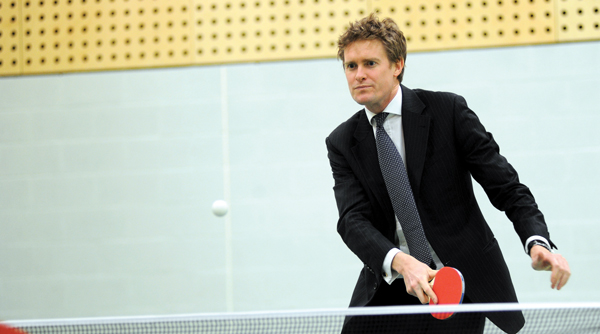 It would therefore be easy to believe Hunt's political charisma was an inevitability. But the description of his early years reveals a clunky former self. Tall from the age of 6 or 7 (he's now over 6ft), the young Hunt was also desperately short-sighted, and wore bottle-thick glasses. Matched with his long limbs and blonde hair, he acquired the nickname Milky Bar Kid.
"There was also that dreaded phrase, 'lanky'," he says, half-laughing, half-weary.
Terrible at sport, aged 11 he swapped his glasses for contact lenses in the hope that it might help. It didn't. "I was terrible at all of them . . . rugby, football, cricket. I think ended up with badminton as my sport."
He did, however, find solace in studies. Right from primary school some of his happiest memories involve lessons in lateral thinking ("there was a particular problem about if you removed all the seats from a bus and people would be able to stand up, would you get more in?") and of history trips — to the Iron Bridge in Telford, and to his constituency area of Stoke-on-Trent.
Hunt focused on art subjects, and for A-level chose English, history and Latin. The first two were long-time passions; the latter chosen because of an encouraging teacher.
From University College School in north London, he then went to Trinity College at the University of Cambridge, with history the natural choice for his degree subject.
"I just enjoyed history more and more. I'd always enjoyed it, right from my early years, and then I did GCSE — and that was sort of fine but not totally compelling — but then I greatly enjoyed the A-level, so went on with that.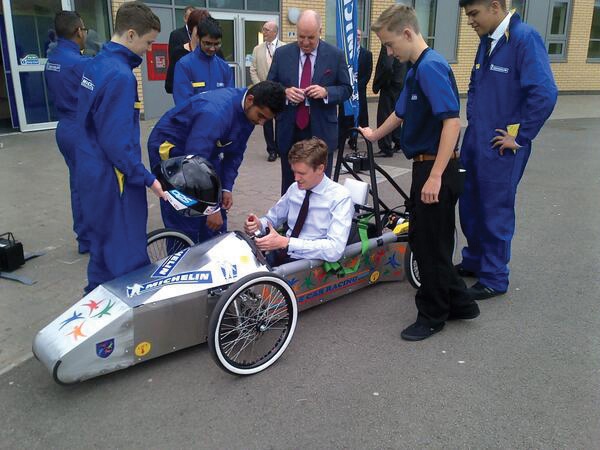 "I luxuriated in the past and enjoyment of the past, but the element of history I've always liked – which is why I'm in politics – is the political fight over representations and misrepresentations and historiography. One of the best papers I did was on the history battles in the late 16th/early 17th centuries. So all the Shakespeare, history plays, the sort of crafting of a notion of Albion and Englishness, and the fight about truth and legend and national identity."
It is not the only time Hunt mentions big theoretical ideas in our talk. Speaking of his time studying in Chicago, he references economists and monetarist theorists as a prompt to his strong belief in social justice: after all, their tough talk on the economy was not matching the reality of what people were experiencing. On welfare reform he often talks in historical sweeps, his examples more likely to be of political debate than examples seen face-to-face.
After completing a PhD in history, Hunt was asked to screen test for a new TV series that a friend was working on. They needed a young historian for a programme about the English Civil War. Hunt was cast, and, through the experience, learned about "truth narratives", and marrying visual messages with written and spoken ones.
He continued volunteering with the Labour party, working each election campaign from 1997 through to 2005 in an array of roles. In 2001, for example, he was the party's "digital press officer, or something equally bizarre". Did this require him to learn web coding? "No! People would phone up and I'd sort out an interview with David Blunkett for Yahoo.co.uk or something."
After the 2005 election, and aged just 30, Hunt decided he wanted to be an MP. He began throwing his hand in for seats. In 2007 he lost out to Stephen Twigg for the safe Labour seat of Liverpool West Derby. In 2009 another slipped through his hands.
Finally, he stood for Stoke-on-Trent Central in 2010. Selected on the Thursday night, the general election was called on Monday morning. He was a prospective parliamentary candidate for all of three days.
"I've never felt a Tory; I have always felt very at home and at ease in the Labour tribe"
Hunt's wife and three children are all supportive of his career, and help to keep his feet on the ground: "The children are . . . well, it's sort of beautiful, because it's just a thing that you do. So they know that I work at Big Ben, and that's nice, they know David Cameron is the prime minister, and they know Ed Miliband is the leader of the Labour party, and they know Stoke-on-Trent. That's their sort of framing for it, basically."
Do they allow him to act like an important politico at home? "Absolutely not!"
After just three and a half years as an MP, Hunt replaced Stephen Twigg as shadow education secretary – a reversal of their 2007 fortunes.
How did he cope facing the formidable Michael Gove in the Commons?
"By that time Michael had been in an education role for six or seven years, and [he] enjoyed the theatre and form of it . . . but holding government to account in there is very, very important, and you also have to realise, as it were, that out of that world, things are very different."
Has Hunt's confidence grown now that Gove has stepped down, and he has been in position longer than new education secretary Nicky Morgan? "Well yes, and we're right too – which always helps."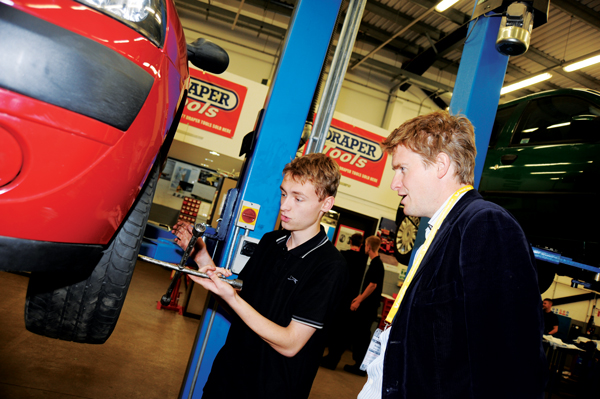 At that juncture, Hunt breaks into political patter. He sticks cleanly to policy lines: Labour wants world-class teachers, no more free schools, to revive AS-levels and to focus on teacher quality.
Opponents who criticise him for not talking up teachers are wrong: he is desperate to do so. It's clearly important to him, just as it is clearly a rehearsed spiel. His years of wondering about truth, and speaking in front of a camera, have made him aware that a few key messages, ruthlessly hammered home, are what makes the difference.
For those who like their politicians more earthy, he's disappointingly anodyne. But Hunt isn't afraid of that gap between what people might want him to be and what he actually is.
"I am who I am. I can't do a very good, you know, repositioning of my accent or name or whatever.
"You've got a choice – you're either authentic and you are who you are, or you're trying to be what you're not . . . I think people value authenticity more than trying to be what you're not."
It's a personal thing
What is your favourite book? (And why?)
I think Anna Karenina – love, drama, history, death, marriage, children, trauma. Brilliant.
If you could go back to one historical moment, when would it be?
Elvis Presley at Madison Square Gardens
What was the best party you attended as a child?
My 9th birthday party playing football at Wandlebury
If you could have dinner with one person – living or dead-who would you choose?
Fred Engels – lots of questions…
Where would you like to go on your next holiday?
I'd like to go to Cape Cod. But I will be going to Devon